Russian Admiral Sokolov's Astonishing Resurrection: Video Manipulation Suspicions Mount
In a jaw-dropping twist that has left the world baffled, Admiral Viktor Sokolov, the commander of Russia's Black Sea Fleet, who was earlier reported dead in a missile strike on Sevastopol, emerged unscathed in a Kremlin defence meeting video alongside Russian Defence Minister Shoigu.
This inexplicable development has raised questions about the authenticity of reports claiming Sokolov's well-being, or whether sophisticated technology and artificial intelligence manipulation were involved.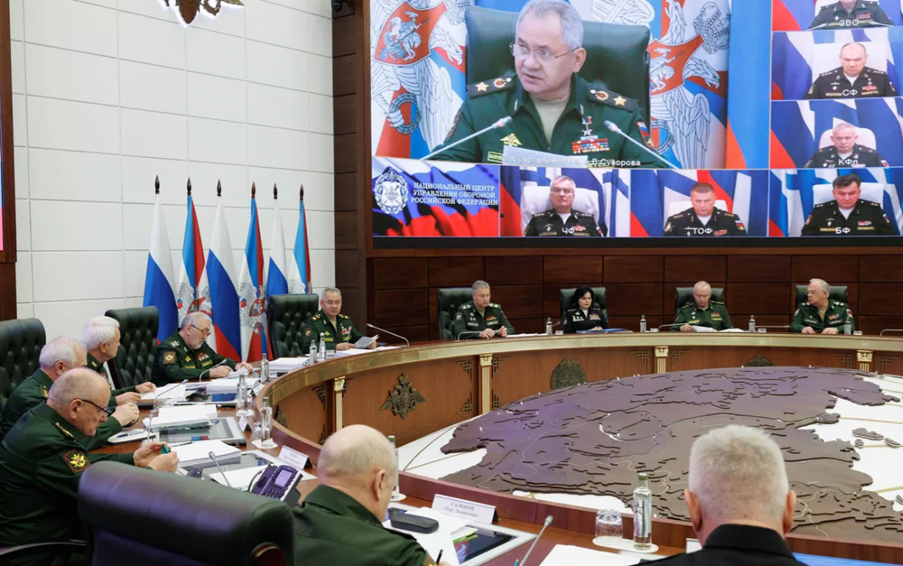 Ukraine's special forces claimed on Monday that Sokolov was one of 34 Russian officers killed in the missile attack on the Black Sea Fleet's headquarters. Ukrainian Special Operations Forces went on to report that over 100 Russian service members suffered injuries in the strike.
Sokolov allegedly personally sanctioned missile attacks on Ukrainian civilian targets using specialised anti-aircraft carrier missiles. The claim that a missile had obliterated his office, complete with a seaside view, was nothing short of astonishing.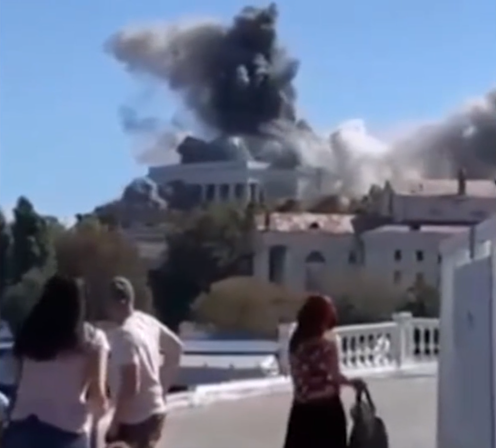 Video screenshot of the moment that Ukrainian missile hit the Black Sea Fleet HQ. (Source: X)
However, the world was left in a state of disbelief when, on Tuesday, Sokolov made an unexpected return in a video, first shared by RIA Novosti, featuring him participating in a Russian Ministry of Defence board meeting.
The video footage has sparked intense speculation due to its eerie nature. Admiral Sokolov remains entirely motionless on the screen, exhibiting no visible changes in his appearance or demeanour. His attire and facial expression remain utterly static throughout the video.
On X (formerly Twitter), some voices have alleged that the video portrayed Sokolov propped up in a hospital bed, intensifying the ongoing speculation and conspiracy theories surrounding his reported demise and subsequent reappearance.
Additionally, there have been suggestions that a look-alike may have been utilised in the video. Adding to the intrigue, in different frames, Sokolov is seen wearing glasses in one instance and without them in another. These inconsistencies have prompted questions about whether a previous video of Sokolov was repurposed or if advanced AI technology played a role in creating the footage.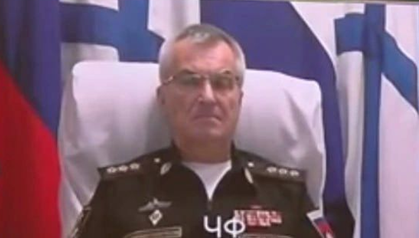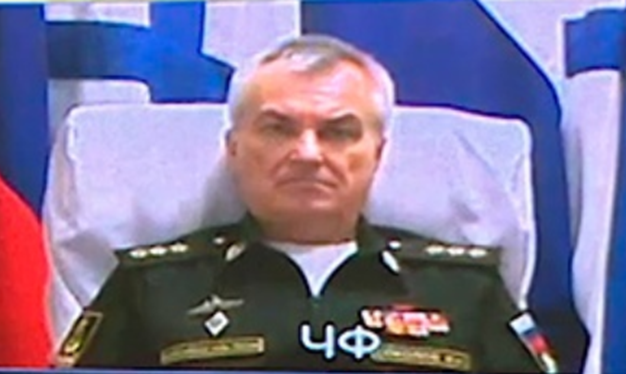 (Source: RIA Novosti)
A separate video, broadcast by Russian media channel "Zvezda," captures Sokolov addressing the camera, proclaiming, "Russian Navy's Black Sea Fleet is fulfilling the tasks set by the command confidently and successfully." This video is believed to have been shot at the House of Fleet Officers in Sevastopol. It has not been confirmed whether this clip was filmed after Ukraine's reported missile strike on September 22.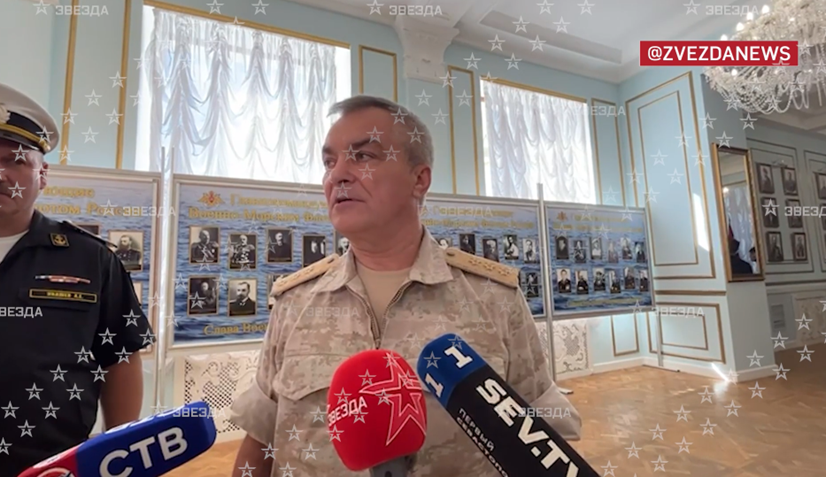 (Source: Zvezda News)
Ukraine's military has responded with caution to these developments, stating that they are currently "clarifying" the information they received regarding the alleged assassination of Admiral Viktor Sokolov. In the days ahead, it remains to be seen whether Russia's video release will be enough to definitively confirm Admiral Sokolov's status, or if more concrete evidence will be required to dispel the doubts surrounding his reported death.
Tagged:
intelligence
russia
ukraine