The Ori Megidish Rescue:  Disinformation and Denying Truths in Conflict
In the midst of the heated conflict between Israel and Hamas, misinformation and disinformation are playing a pivotal role in shaping the narrative surrounding a daring rescue operation.
On Monday, the world was captivated by a seemingly positive news story that Israel had successfully conducted a rescue operation to free Ori Megidish, a soldier captured by Hamas on 7 October.
As the news broke, celebrations erupted on one side, while on the other, scepticism and misinformation took hold.
Israeli statements: The successful rescue of Megidish was seen as a significant victory. The government and military celebrated the operation as a demonstration of their commitment to protecting their soldiers and rescuing hostages.
They released a statement praising intelligence and military personnel for their courage and skill in bringing Megidish back to safety.
Many Israelis rejoiced in the streets upon hearing the news, with some contrasting their celebration of freedom against Hamas's perceived glorification of death.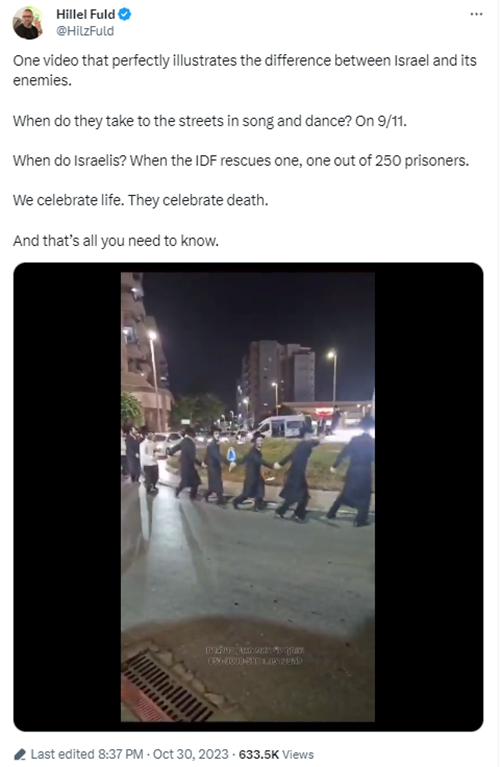 This contrast in reactions to the rescue operation is reminiscent of a broader issue, exemplified by the tragic deaths of two four-year-old boys, one Israeli and one Palestinian, as reported by the BBC. Instead of mourning these young lives, a disturbing trend emerged on social media where individuals attempted to deny the reality of these killings.

These claims have been widely debunked.
Reframing the narrative:
Some news outlet headlines using "hostage released" stirred controversy, as it implied Hamas willingly released her.
Some argued it was due to a mistranslation from an IDF post.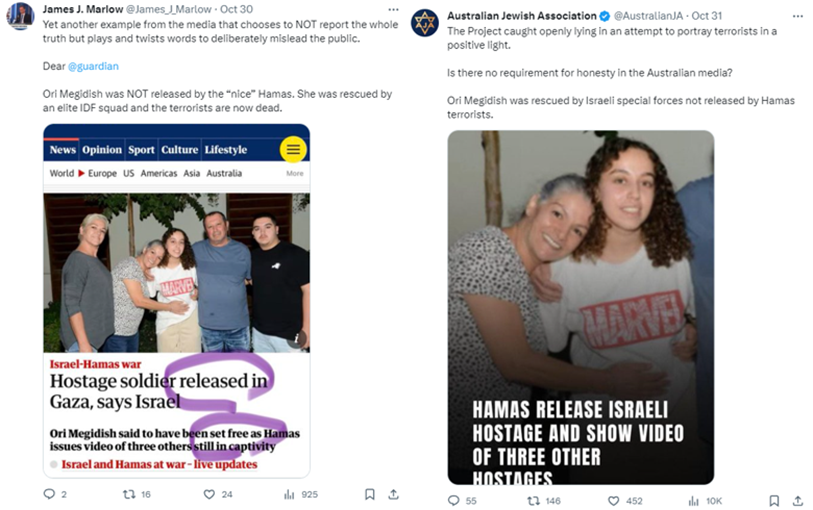 Regardless of news reports and their choice of headlines, many social media accounts were quick to pick up the narrative that Megidish's rescue was a fake, with verified accounts amplifying the information.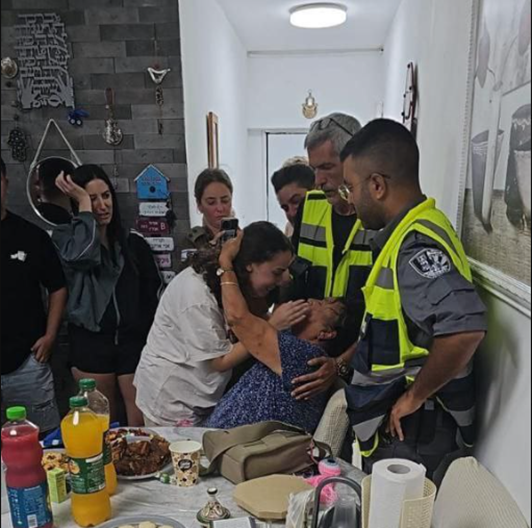 Opposition claims: There was immediate doubt and scepticism surrounding the Israeli narrative, as they were accused of fabricating the rescue operation and using it as a propaganda tool to boost their image.
Abu Obaida, a spokesman for the military wing of Hamas said, "We deny information that the enemy has reached any of the persons held by the Izz ad-Din al-Qassam Brigades".
Challenging the Haaretz list of hostages: Many pointed to an archived page of the Haaretz list, which did not include Ori Megidish's name, and shared videos online to support their claims.
As of 28 October, the IDF had confirmed that there were at least 230 people held hostage by Hamas, the families of which have been notified.
This means that, at that time, the Haaretz list was missing a substantial number of names, with more than 100 individuals unaccounted for.
Nevertheless, many solely relied on this incomplete list as their sole source of truth to support their argument.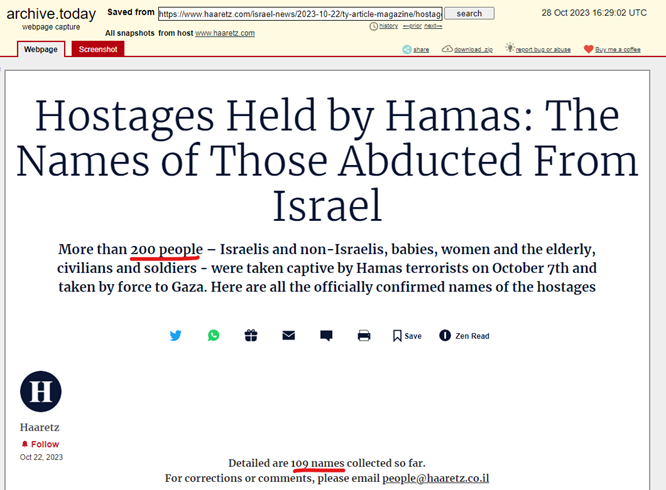 Numerous pieces of "evidence" were presented to support the claim that the rescue operation was staged.
Social media users pointed to a Facebook post by an "Ori Megidish" that appeared five days after her abduction.
However, it was argued that this post had no connection to the abducted soldier, and the referenced Facebook profile has since been made private. The owner of this profile has since posted publicly that it was not her who was kidnapped.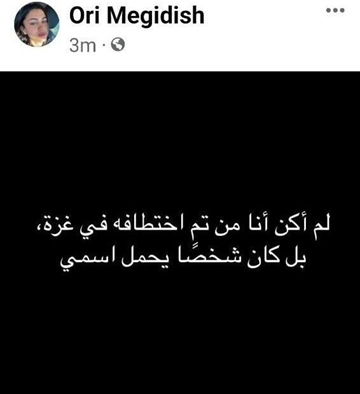 Commentators have also been drawing attention to the similar facial features between Megidish and the photos published on the Facebook profile.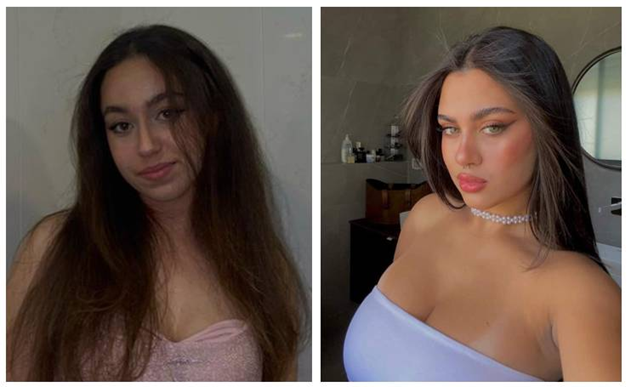 NSN employed several facial similarity AI tools and determined that the two pictures exhibited a similarity rating ranging from 32.36% to 59%.
Some individuals also went as far as scrutinising Megidish's appearance, commenting that she appeared entirely unharmed.
Additionally, there were remarks made in jest about Hamas providing her with a manicure, given her clean and well-groomed nails.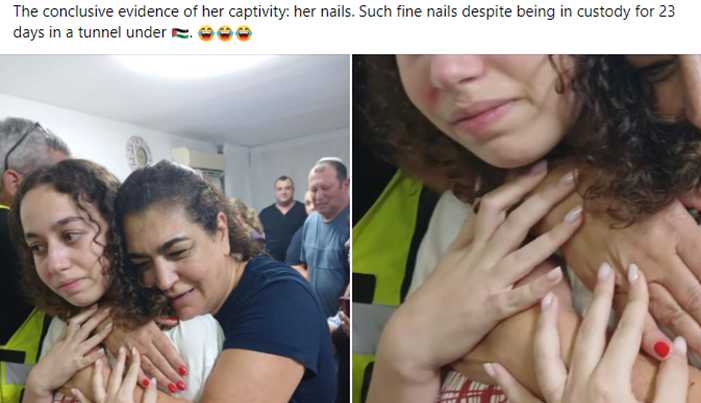 Critics also emphasised the lack of transparency from Israel regarding the operation's details.
The Times of Israel reported: "The Shin Bet security agency and Israel Defense Forces are unlikely to reveal further information on how IDF soldier Pvt. Ori Megidish was rescued from Hamas captivity in the Gaza Strip."
This approach was described by Israeli defence as a measure to prevent any potential harm to future operations.
However, a LinkedIn user commented, "Of course, no further information will be revealed because this never happened."
The same profile further reasoned that the announcement had only one aim – to divert global attention from a recent video released by Hamas, featuring three female hostages criticising Israel's PM Benjamin Netanyahu.
Ultimately, the way narratives are shaped in conflict has far-reaching consequences. They further divide opposing sides, hinder peace prospects, and deepen emotional wounds, which fosters a dangerous cycle of disinformation.
Tagged:
Gaza
Hamas
Hostage
israel