Setting the Stage for Ukraine's Renaissance: The CDAIC and Ongoing Recovery Efforts
National Security News speaks with retired U.S. Navy Rear Admiral Michael Hewitt, CEO of IP3 International, in an exclusive interview into the pivotal role of a new multifaceted campaign – the Collective Defence AI Fusion Center (CDAIC) – for the recovery and reconstruction of Ukraine.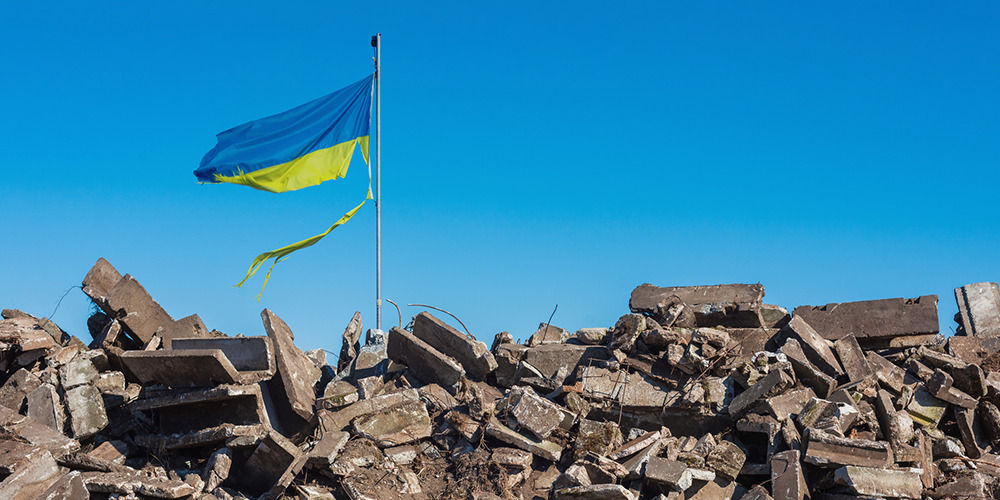 CDAIC's Immediate Impact: Bolsters cybersecurity, initiates real-time threat intelligence sharing, and focuses on immediate actions for the victory and reconstruction of Ukraine.
Unified Defence against Cyber Threats: Unites expertise, fosters global collaboration, and ensures shared situational awareness against cyber-attacks.
Holistic Approach to Recovery: Goes beyond cybersecurity, addressing the distressed assets of Ukraine, corruption and wartime-political risk concerns, enhancing transparency, and lays foundations for long-term recovery and reconstruction in Ukraine.
Read in more detail below:
CDAIC: Empowering Ukraine's Recovery in Real-Time
The CDIAC will play a crucial role in bolstering Ukraine's cybersecurity and energy security it aims to establish a robust platform for real-time threat intelligence sharing, leveraging AI to provide early warnings about cyber threats to Ukraine and its allies.
"CDAIC is one of the first projects that came from the MoU that IP3 signed with the [Ukrainian] National Security and Defense Council last April," revealed RDML Hewitt.
He clarified that the collaboration extends to the formulation of comprehensive recovery and reconstruction programs.
"[These programmes] address near-term and long-term solutions both to winning the war but also establishing the transparency, governance, and addressing the key issues, with a central focus on energy security and energy sovereignty," he said.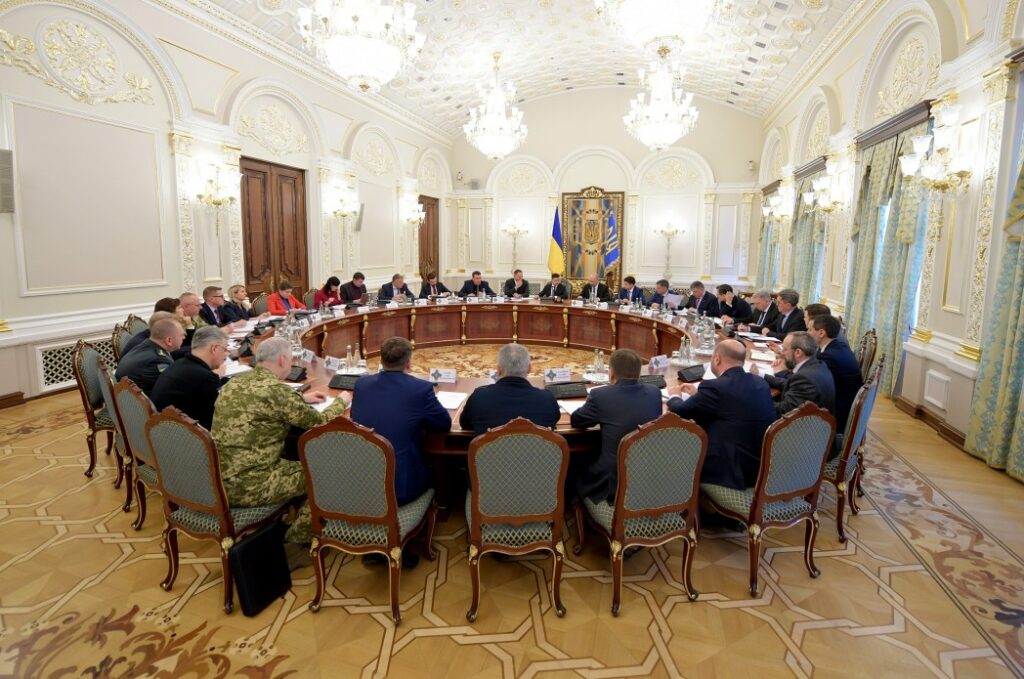 However, it is CDIAC's distinctive approach in initiating recovery efforts immediately, rather than waiting for the conflict's resolution, that is key.
"Ukraine needs to be resourced to win the military campaign, and that's something that we want to help advocate for. But we also understand the importance of starting the recovery efforts today," emphasised RDML Hewitt.
Highlighting the urgency, he continued, "Some of those recovery efforts are directly related to repairing and fixing some of the critical infrastructure that's been destroyed in the war, particularly around energy, as well as de-mining, and other critical programmes that the country will have to deal with for years to come."
RDML Hewitt underlined, "There's an amazing amount of innovative programmes that the Ukrainians have created in real time to fight the Russians." "Ukraine is a great example of what tends to happen in a wartime environment, the best leaders and best technologies rise to the top".
"What we want to do as part of this recovery effort is to create an incubator that allows those capabilities that were built in some cases because they had to build them as quickly as they could," he added.
Addressing Cyber Threats
"The urgency to confront cyber threats becomes evident against the sustained backdrop of cyber-attacks on Ukraine's critical infrastructure," RDML Hewitt emphasised.
"This has been ongoing for a while, but has really accelerated after the beginning of the war."
Notably, he said, Ukraine has proactively responded, with President Volodymyr Zelenskyy signing a decree last month to drive the protection and ensure the safety of the critical infrastructure around energy facilities. (Read more here)
He stressed, "Without addressing the cyber threat up front, it really doesn't make sense to address the critical infrastructure needs of the future. […] Our intention is to develop this fusion centre alongside the current National Cyber Security Coordination Centre of Ukraine."
"In many ways we'll be operating with the existing capability that they have but mainly inviting in cyber companies that want to test out their kit in a real-world environment and gain from the lessons learned in Ukraine, particularly around protecting energy, finance, and military infrastructure," RDML Hewitt explained.
Creating a Unified Defence Front: Threat Intelligence Sharing and AI-Based Defence
Elaborating on the purpose of the AI Fusion Centre, RDML Hewitt explained, "Our goal is to harness the collective expertise, both human and technical, along with the real-world lessons acquired by Ukrainians."
RDML Mike Hewitt highlighted the importance of fostering shared situational awareness in Ukraine, drawing insights from U.S. experiences, notably the establishment of the US Cyber Command.
"We needed to create what we call shared situational awareness. In other words, there's information that is siloed in different areas, either the banking industry or the energy industry or just the consumer industry."
RDML Hewitt underlined the significance of the Fusion Centre by stating, "Creating this Fusion Centre will allow companies to test their equipment in a real-world environment. Which is always beneficial to the private sector."
He stressed the need for top-tier cyber companies to engage in a "non-commercial and non-competitive environment," to foster a collaborative learning environment.
"In the event of a cyber-attack on a bank in Ukraine, there is a likelihood that same cyber-attack or malware is probably hitting all the banks. Therefore, what we try to create is an environment of shared situational awareness under the idea of an Common Operating Picture OPS centre," he explained.
This proactive approach will help counteract the continuous cyber-attacks originating from Russia and its allies, and symbolises a global initiative, extending beyond Ukraine, as nations unite to safeguard critical infrastructure and digital domains.
The Broader Vision: Recovery, Reconstruction, and Collaboration
Beyond cybersecurity, the fusion centre aims to address corruption, enhance transparency in the procurement process, and counter disinformation.
"It is much more than a cyber defence cell. It is very much an innovation cell, incubator of new ideas and finally a formalisation of the processes that are needed long term to protect the critical infrastructure of Ukraine," RDML Hewitt affirmed.
This multifaceted approach aligns with the overarching campaign to set conditions for Ukraine's recovery and reconstruction, RDML Hewitt explained.
"What we intend to do as part of our recovery and reconstruction efforts in Ukraine is to establish an anti-corruption council," he said.
This council, operating alongside the CDAIC cell, becomes integral to addressing corruption concerns, enhancing transparency in procurement processes, and dispelling disinformation.
RDML Hewitt concluded by emphasising, "We see ourselves helping to address not just the near-term issues but the long-term issues that will have to be addressed before there is legitimate recovery and reconstruction programmes that are started in the country."
The CDAIC, he envisions, harnesses the great work of Ukrainians for long-term productive programs, fostering collaboration between the U.S., allies, and Ukraine. Positioned within the broader campaign for recovery and reconstruction, the CDAIC embodies innovation, collaboration, and a commitment to laying the foundations for a free, prosperous, and resilient Ukraine.
Tagged:
Cyber Security
cyber war
National Security
ukraine
Ukraine Recovery and Reconstruction