Hamas under spotlight as Israel agrees to four-hour daily pauses
THE UNITED STATES SAID ON THURSDAY that Israel will enforce brief four-hour humanitarian pauses with three-hour's advance warning in certain parts of northern Gaza so that civilians know when it is safe to relocate.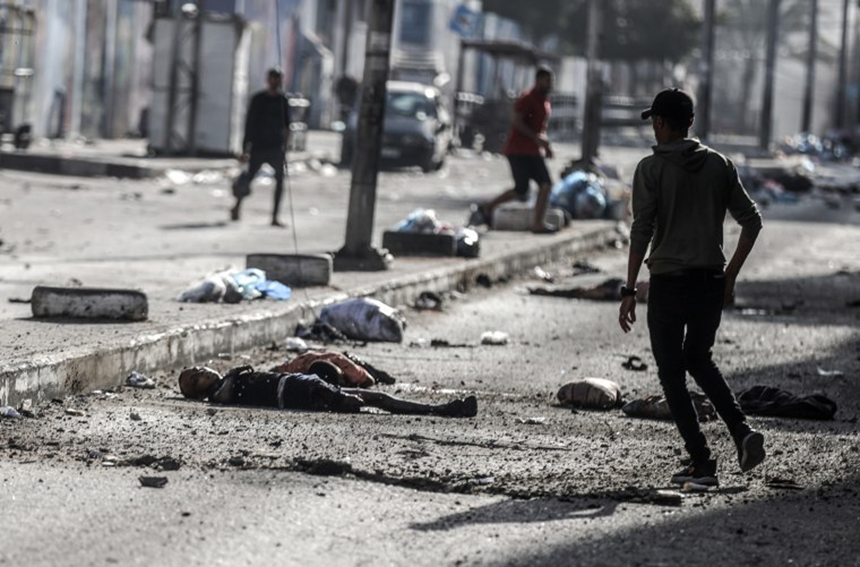 No ceasefire: Israel's military has stressed that this does not constitute a cease-fire.
Prime Minister Netanyahu's office reiterated that fighting continues against the Hamas enemy, and no cease-fire will occur without the release of hostages.
Israel's Defense Forces said that "tactical, local pauses" are limited and intended only to ensure humanitarian aid and assistance reaches Gazan civilians.
Tens of thousands of people continue to flee south due to the worsening humanitarian crisis and Israel's relentless retaliatory bombardments of the strip.
Hostage Negotiations: While there have been reports suggesting progress surrounding the release of the 240 or so hostages, President Isaac Herzog in an interview with NBC News was quick to quash rumours that such a deal may be on the table.
He said, "There is no real proposal that is viable from Hamas' side on this issue".
"Whilst there are many, many people who are third parties who are sending optimistic messages to the news reels, I'm saying outright: According to my knowledge, up to now, there is no real substantial information that is showing any real offer of any process on the table."
Herzog affirmed "thousands" of officials are working on the hostage issue. "We are working both on the military fronts and on all other fronts to bring them back home," he said.

Discussions between the US, Qatar, and Israel: Two foreign diplomat sources and a U.S. official have confirmed discussions between Israel, the US and Qatar are taking place surrounding a possible one-to three-day ceasefire, to allow for a larger release of hostages and increased humanitarian aid.
Herzog spoke to Vice President Kamala Harris on Tuesday and said they discussed the issue. "How do we make sure that humanitarian aid flows in? And one of the ideas is a humanitarian pause, which is a legitimate idea. But we say we cannot move to anything without getting the hostages."
Hamas' Terror Tunnels: Speaking of the Palestinian causalities, Herzog said Israel's military is facing an impossible situation as it battles Hamas' 300-mile-long terror tunnels situated deep beneath civilian homes, kindergartens, hospitals, and numerous other humanitarian sites.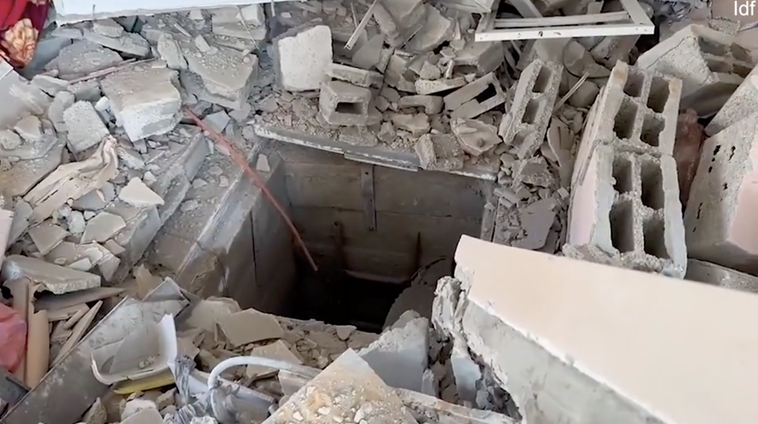 These concrete encased tunnels powered with electricity stolen from Gazan civilians are equipped with phone lines, and have been likened to an underground metro system, but terrifyingly on a much greater scale than London or Paris' transport systems and critically, impossible to detect virtually.
"They're pivotal for anything that Hamas has planned to do," said Joel Roskin, an expert on Gaza's tunnels.
"The geology of the Gaza Strip is ideal for tunnel digging and maintaining, but it's very complex for tunnel detection based on the abundant layers of sediment," said Roskin, a geomorphology professor at Bar-Ilan University in Israel.
Israel's army says destroying Hamas means destroying the tunnel network, which includes attack shafts positioned close to the Israel-Gaza border, defense shafts situated further back, subterranean artillery pads, and interconnected tunnels leading to heavily occupied civilian areas.
Hamas operating inside and underneath Gaza's largest hospital
Israel's chief military spokesman, Daniel Hagari, said Hamas is operating inside and under the Al-Shifa hospital in bunkers, Gaza's largest hospital —as well as other hospitals in the vicinity.
Over the past three days, Israel has been dropping bombs to cave in Hamas' networks, even as hostages are being hidden inside them.
"I'm not telling you that we are not going to face losses," said Ulo, an Israeli reserve colonel. "We are not seeking for war. We are seeking for peace. But when it's time to war, we know how to fight. And we will do it. And we will prevail."
Tagged:
Gaza
Hamas
israel