Hamas claims two hostages rejected by Israel: The Unresolved Fate of Nurit Yitzhak and Yocheved Lifshitz
After the release of two American hostages, Judith and Natalie Raanan, from Gaza, Hamas made an announcement regarding the possible release of two more captives, Nurit Yitzhak and Yocheved Lifshitz.
Hamas cited "compelling humanitarian reasons" as the basis for their potential release. However, the Israeli government has rejected this claim, deeming it as mere "propaganda."
On October 21, Hamas released a statement which read: "We informed our Qatari brothers yesterday evening that we would release the two captives," which they named as Nurit Yitzhak and Yocheved Lifshitz alongside their ID numbers. Adding that they would release them using the "same procedures" as with the release of the two US hostages.
The statement followed, "We were planning to release both of them due to compelling humanitarian reasons and we asked nothing in return, however, the Israeli occupation government refused to receive them both."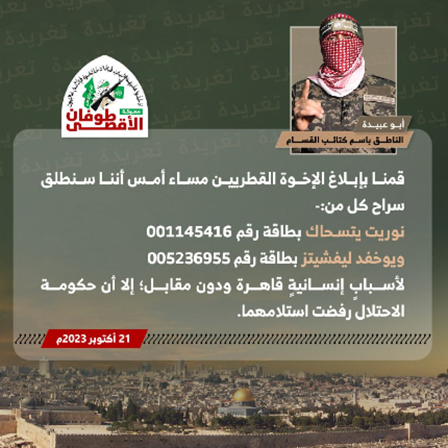 In a brief statement, Israeli Prime Minister Benjamin Netanyahu's office declared, "We will not refer to false propaganda by Hamas." The statement further affirmed, "We will continue to act in every way to return all the kidnapped and missing people home."
This firm response by the Israeli has introduced a layer of complexity to the situation, with both sides maintaining differing accounts regarding the alleged rejected hostages.
About the hostages
Nurit Yitzhak and Yocheved Lifshitz's situation is particularly concerning. These women, both in their 80s, are facing particularly concerning circumstances due to their age and medical conditions.
Nurit Yitzhak, who is 80 years old and also known as Nurit Cooper, was kidnapped from Nir Oz along with her husband, Amiram, aged 85. The Coopers, pioneers who settled in the kibbutz nearly seven decades ago, have a deep connection to their community.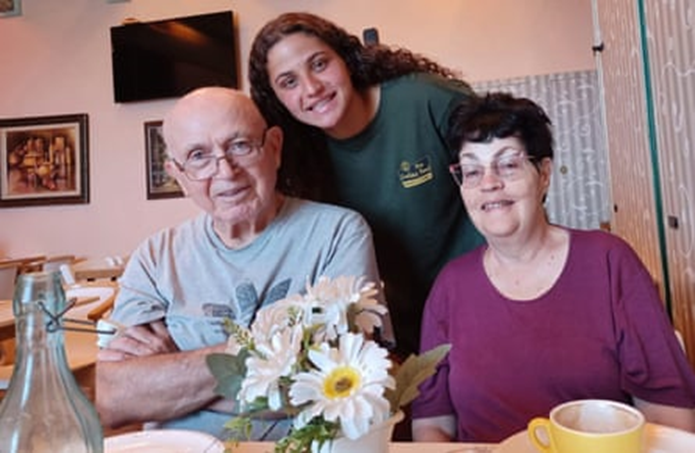 Their daughter-in-law Noa told the BBC about their family's distressing experience, stating that the family's last contact with the couple was during the Hamas attack when they were in their safe room. Later, the family managed to trace Amiram's phone to Gaza, adding to their anxiety.
Noa also revealed that the couple is without their necessary medications, making their situation even more precarious.
Yocheved Lifshitz is 85 years old and, along with her husband Oded Lifshitz, was also kidnapped from their home in Kibbutz Nir Oz near the Gaza border.
Their grandson, Daniel Lifshitz, expressed the turmoil the family has been experiencing, describing it "like a roller coaster that you can't leave."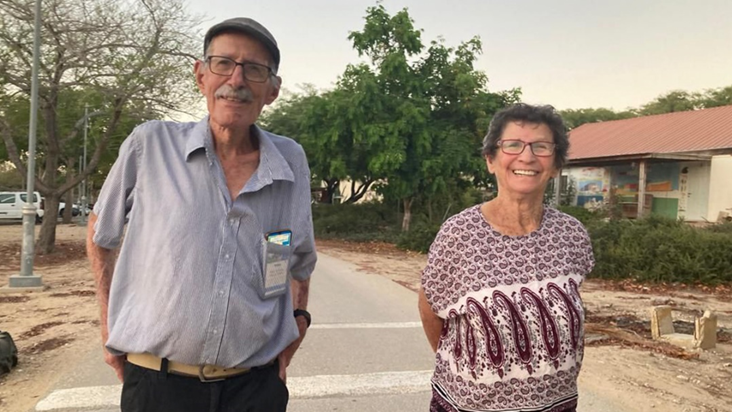 Speaking to Fox News, Daniel explained the harrowing events of the abduction. He recounted, "We had the first alarm, for the bombings, and then everybody went into the secure room. And then we knew that the terrorists, the Hamas terrorists entered the kibbutz. And since then, we didn't get any message… we didn't have any contact with them since then."
Rutie Mizrachi, the couple's niece, also shared her distress, revealing the challenges her aunt faces due to Parkinson's disease, requiring medication and an oxygen tank to sleep.
"Every time I try to go to sleep, I have this vision of my aunt dragged," said Rutie on CTV News
The Lifshitz couple is known for their dedication, having spent years volunteering to transport Palestinian medical patients from Gaza to Israeli hospitals. Their abduction by Hamas on October 7th has left their family and community pleading for their safe return.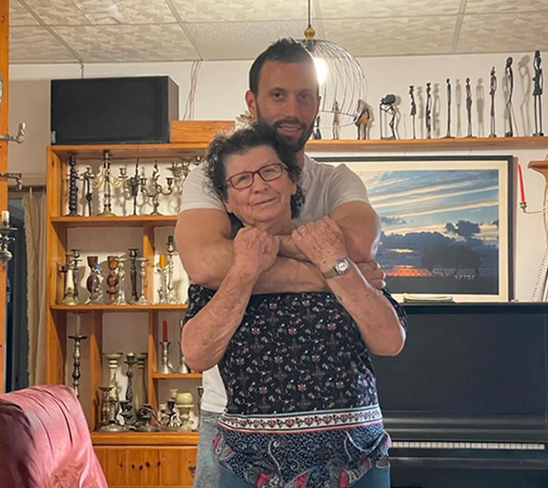 In response to a press question about whether the US government takes Hamas' potential release of two more hostages seriously and if they are working with Qatar for this purpose, Secretary of State Antony Blinken emphasised "Acts are what speak, not words, particularly from Hamas."
He also confirmed "But we've been engaged, as I said, with partners. One of the first things that I did after the horrific attack of October 7th – and hostages were taken – men, women, young children, elderly people – it's extraordinary – was to talk to everyone we could who might have influence with Hamas in terms of releasing them."
With over 200 hostages still in captivity, there remains a significant amount of work ahead. Nonetheless, growing concerns revolve around the potential life-threatening risks faced by vulnerable individuals like Nurit and Yocheved, if negotiations continue to extend without access to their vital medications.
Tagged:
Gaza
Hamas
israel