In a shocking and unprecedented move, the Palestinian Islamist Hamas unleashed a massive, multi-fronted onslaught on Israel, hurling thousands of rockets and launching an invasion of gunmen by land, sea, and air.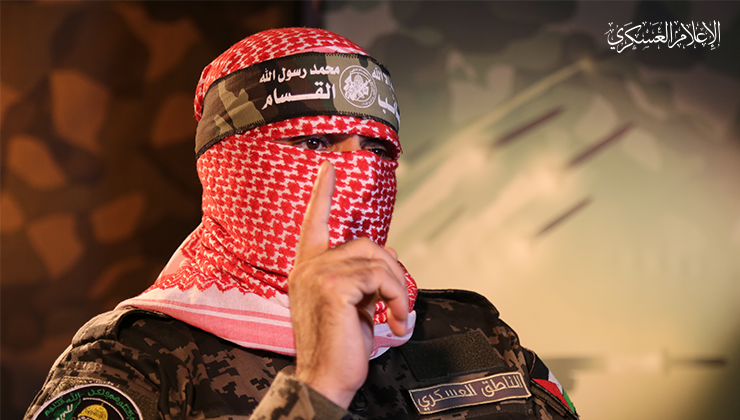 The audacious attack, which occurred on Saturday, saw hundreds of Hamas terrorists infiltrate southern Israeli communities, resulting in a tragic toll of at least 800 killed, over 2,500 wounded, and numerous abductions, with hostages dragged back into the Gaza Strip.
Israeli Prime Minister Benjamin Netanyahu minced no words, declaring that Israel is "at war" with these attackers who blindsided the nation. And what's glaringly evident is the extensive involvement of Iran in bankrolling and arming Hamas, fueling the flames of conflict.

Post on the Hamas Telegram channel
Iran's Long-standing Support for Hamas
Hamas terrorists who infiltrated southern Israel on October 7, causing widespread devastation and loss of life, are widely acknowledged to be on Iran's payroll.
Iran's involvement in the Gaza conflict has deep roots, spanning over four decades. The Iranian regime has cultivated a network of armed groups on Israel's borders, including Hamas, Hezbollah, Islamic Jihad, and others, providing them with funding, training, and weapons through its Islamic Revolutionary Guard Corps-Quds Force.
The collaboration between Iran and Hamas dates to the early 1990s when Hamas delegates attended conferences on Palestine convened by Iran, marking the beginning of their high-level contacts. The relationship deepened as the group gained prominence during the Palestinian intifada against Israel, leading to substantial financial backing from Iran, with annual contributions reaching up to $50 million.
Throughout the years, Iran has actively supported the development of Hamas's rocket program, offering training and expertise that enabled the group to manufacture its rockets, including the notorious Qassam rockets. This support continued even as Hamas transitioned from suicide bombings to rocket attacks, mortar strikes, and ambush tactics. Iran's involvement in smuggling weapons and materiel into Gaza, through various routes and collaborations with other entities, further cemented its role as a key sponsor of Hamas's militant activities.
Earlier this year, Israel's Defence Minister Yoav Gallant revealed that Iran funds Hamas with approximately $100 million annually, reinforcing the extent of financial backing provided by Tehran.
Public Endorsement by Iran
Iranian President Ebrahim Raisi has publicly voiced support for the Palestinian's right to defend themselves, all while criticising Israel for destabilising the region further—a thinly veiled admission of Iran's active involvement in the conflict.
"The Zionist regime and its supporters are responsible for endangering the security of nations in the region, and they must be held accountable in this matter," said Raisi.
Hamas spokesman Ghazi Hamad confirmed to the BBC that Iran had provided support to the Palestinian terror group for its attack on Israel. He also said that other countries had also helped Hamas, but he did not name them.
Iran's Supreme Leader Ali Khamenei, known for his vehement anti-Israel rhetoric, labelled Israel a "cancer" alongside a video posted on his X account, which showed people fleeing a concert after it was attacked by Hamas, indicating his implicit support for the operation.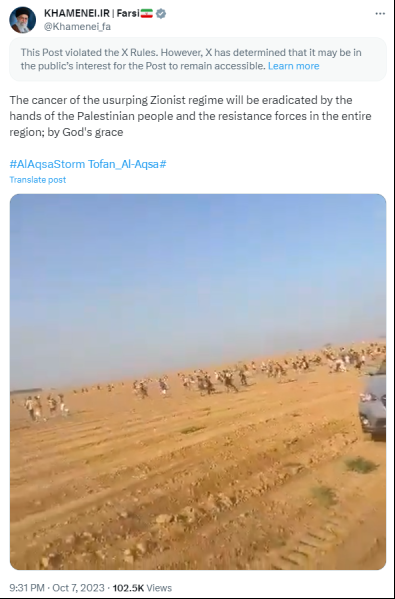 Furthermore, a senior adviser to Khamenei expressed his backing for Hamas's attack on Israel, describing it as a "proud operation."
These statements and actions from Iranian leaders leave little doubt about Iran's involvement and endorsement of Hamas's actions.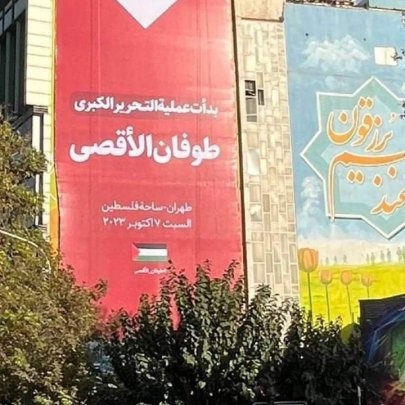 Billboards in Iran proclaimed, "The great liberation operation has begun."
In cities across Iran, including Tehran's Palestine Square, hundreds of people gathered over the weekend, displaying the Palestinian flag and holding state-sponsored ceremonies in support of Hamas's actions.
U.S. Officials' Assessment
While U.S. officials, including Secretary of State Antony Blinken, have not seen direct evidence of Tehran's involvement in directing the recent attack, they acknowledge the long-standing relationship between Iran and Hamas. This relationship, marked by financial and military support, makes Iran a key player in the ongoing conflict.
Speaking in a CNN interview, Blinken discussed a potential motivation for the attack, saying, "It wouldn't be a surprise that part of the motivation may have been to disrupt efforts to bring Saudi Arabia and Israel together, along with other countries that may be interested in normalizing relations with Israel."
Amidst the aftermath of the attack, attention has been drawn to the fact that just three weeks ago, President Biden allowed for the release of $6 billion in frozen funds to Iran, which the Biden administration stipulated should be used for humanitarian purposes. However, Iran's insistence on using the money as they see fit raises questions about whether these funds were used in the attacks. Blinken has refuted claims that the money was used to finance the Hamas assault.
Escalating Concerns
As the Gaza conflict continues to unfold, the role of Iran in supporting Hamas and exacerbating regional instability remains a focal point.
Iran's call for other countries to join attacks against Israel, along with reports of Hezbollah, another terrorist organization funded by the Iranian government, firing on the Golan Heights, heightens the fear that violence may spread further.
Despite significant differences in religious ideology, Iran and Hamas share a common view towards Israel, potentially drawing Tehran's other proxies across the Middle East into an escalating conflict., emphasising the complex dynamics at play in this ongoing crisis.

Satellite images over Gaza showing smoke and fires (Hamas Telegram)
Tagged:
Hamas
iran
israel