National Security News is an AI based digital media platform with a global audience of key decision makers in business, academia and government. We believe that accurate reporting on national security issues is critical for effective decision making and risk management during a period of geopolitical change and turbulence.
August 2022
National Security News (NSN) welcomes the appointment of Dennis Rice, former Chief Reporter of the Daily Express and Investigations Editor of the Mail on Sunday, as its Launch Editor. He brings with him three decades of experience covering national and international news, which has also included a stint working as a producer at Channel 4 Dispatches. Commenting on his new role, Dennis said: "NSN is a digital platform which exists purely to break stories and uncover new twists and exclusives around existing ones. Whether it's reporting on the cloak and dagger world of espionage, cyber terrorism, subversion, or intelligence we are very much looking forward to giving the existing media a run for its money."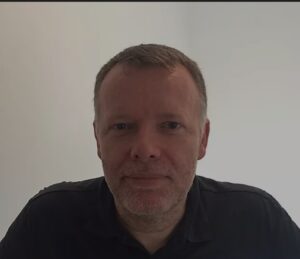 Dennis Rice is a veteran investigative journalist who has finished as a runner up in Journalist of the Year category at the British Press Awards. He also worked as Investigations Editor of the Mail on Sunday, Chief Reporter of the Daily Express, and as a senior journalist at the Sunday Mirror and the News of the World. His Dispatches credits include working as a producer on How To Stop Your Nuisance Calls (an expose on charity fundraisers) and Murder in the Sky: Flight MH17 (reporting on the crash of the Malaysia Airlines flight MH17, shot down over the eastern Ukraine). While at the Mail on Sunday he wrote a series of articles which resulted in the resignation of BP Chief Lord Browne, and earlier David Blunkett as the then Work and Pensions Secretary. In 2011 he was paid damages at the High Court after his former employer the News of the World admitted hacking his phone.