Ukraine adds Nestle to 'International Sponsors of War' List
In a striking move on Friday 2nd November, Ukraine's National Agency on Corruption Prevention (NACP) added Nestle to its list of "international sponsors of war," for its continued business in Russia.
In a press release announcing the decision, they emphasised "80 years after World War II, Nestle again 'feeds' the aggressor."
Nestle's Notable Brands Under the Spotlight: A household name known for brands like KitKat, Nescafé, Nesquik, Nestea, and many others, Nestle now finds itself under scrutiny.
The Swiss giant is a global food production powerhouse, with a presence in 187 countries.
While the corporation's reach is vast, the decision by the NACP to include them on this list has raised questions about corporate responsibility in times of international conflict.
Nestle's Russian Presence: In 2022, Nestle operated seven factories employing 7,000 in Russia, contributing just 2% to its global revenue.
Following Russia's invasion of Ukraine, Nestle announced the suspension of exports and imports to Russia, with the exception of "essential and basic goods for the local people."
However, Swiss media reports indicate that Russian store shelves continue to be stocked with Nestle products, raising questions about the effectiveness of these measures.
Who else is on the list?
Procter & Gamble (P&G), the world's largest manufacturer of household chemicals and personal care products, faced criticism for claiming to reduce its presence in Russia while its income and tax contributions to the Russian budget grew.
Bacardi, the world's largest private spirits company, imported $169 million worth of products into Russia during the first year of war and advertised for new employees in the country.
Unilever, promised to suspend all Russian imports and exports, advertising spendings, and capital investment in Russia. Their Russian entity reported only a 2% drop in local revenue in 2022 compared to the previous year, indicating an incomplete withdrawal from Russia.
Tobacco companies Japan Tobacco International (JTI) and Philip Morris International also feature on the list. JTI has invested over $4.6 billion in Russia in the past two decades, while Philip Morris saw a 45% increase in net profit during the initial year of the war.
China, leading with the most entries on the list, saw three of its energy giants added: China National Offshore Oil Corporation (CNOOC Group), China Petrochemical Corporation (Sinopec Group) and China National Petroleum Corporation (CNPC).
The list also includes PepsiCo, Camozzi Group, Alibaba Group, Mondelēz International, Yves Rocher, Raiffeisen Bank International, Auchan, Mondi Group/Mondi PLC, and many others.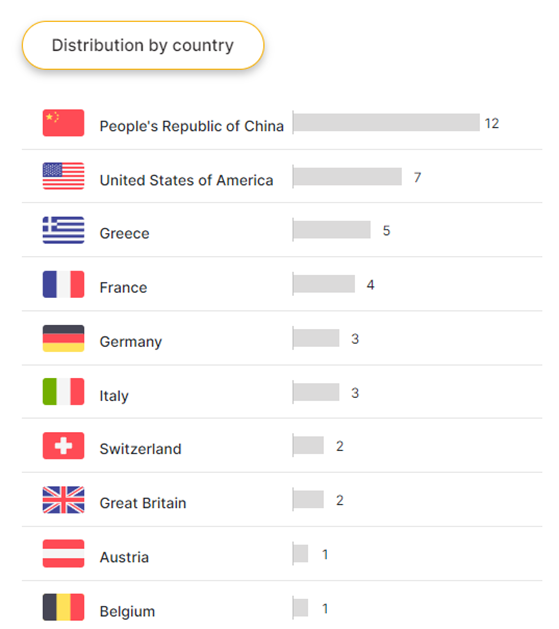 To get removed from this list, the designated company should:
Exit the Russian market or cease business with Russia.
Present a feasible exit plan with written commitments for a specific date.
If exit isn't viable due to uncontrollable factors, suspend business activities, maintaining a formal presence only.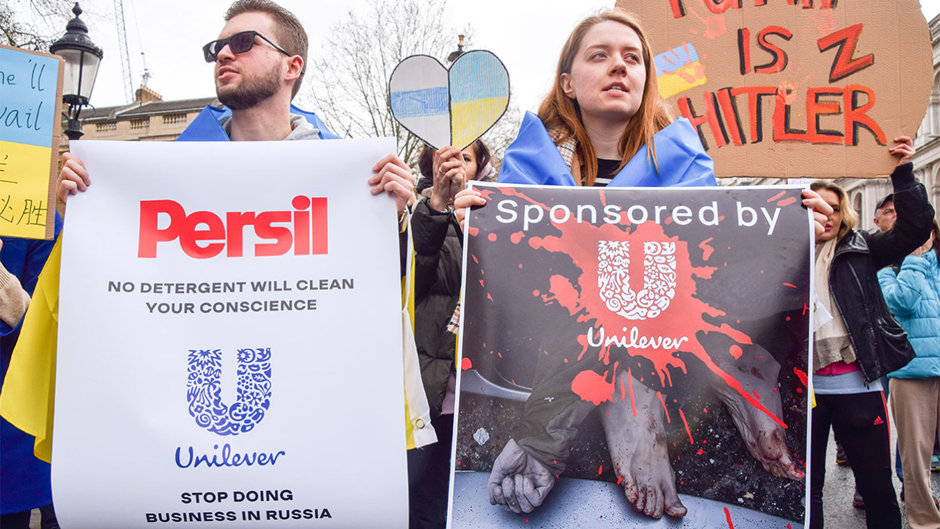 Who is next?
The "Leave Russia" project, a collaboration between the Kyiv School of Economics Institute and a team of Ukrainian IT volunteers, offers an extensive compilation of major companies and renowned brands that have either terminated or are preparing to terminate their operations in Russia.
The project's website also includes a directory of companies choosing to maintain their presence in the Russian market.
This list includes 1529+ companies and brands which continue their operations in Russia, creating a significant pool of potential candidates for inclusion on the NACP's list.
Why aren't companies leaving?
Companies that have chosen to remain, cited financial considerations, the complexity of leaving, or humanitarian reasons.
Some companies opt to stay in Russia due to concerns about losing control over technology and business assets.
Western companies remaining in Russia face the risk of having their assets seized by Putin's regime, as exemplified by actions against French yogurt producer Danone and Danish brewer Carlsberg.
In the complex landscape of corporate decisions in the face of Russia's invasion of Ukraine, it's evident that those choosing to remain may continue to face public scrutiny and challenges in upholding their reputation.
Tagged:
russia
subversion
ukraine