RUSSIA'S PRESIDENT VLADIMIR PUTIN announced on 26 October, plans to launch a Russian orbital station in 2027, which Moscow sees as the next development in space exploration and a challenger to the 25-year old International Space Station (ISS).
What Happened?
At a meeting with representatives from the space industry, Putin reaffirmed Russia's commitment to its lunar program, despite the setback of its failed moon landing in August.
Putin said: "As the resources of the International Space Station run out, we need not just one segment, but the entire station to be brought into service. And in 2027, the first segment should be place in orbit."
Yuri Borisov, Chief of Russia's space agency, Roscosmos, said: "The ISS is getting old and will come to an end sometime around 2030. If we don't start large-scale work on creating a Russian orbital station in 2024 it is quite likely that we will lose our capability because of the time gap. […] The ISS will no longer be there and the Russian station won't be ready."
Russia has said the next moon launch could be moved forward to 2026.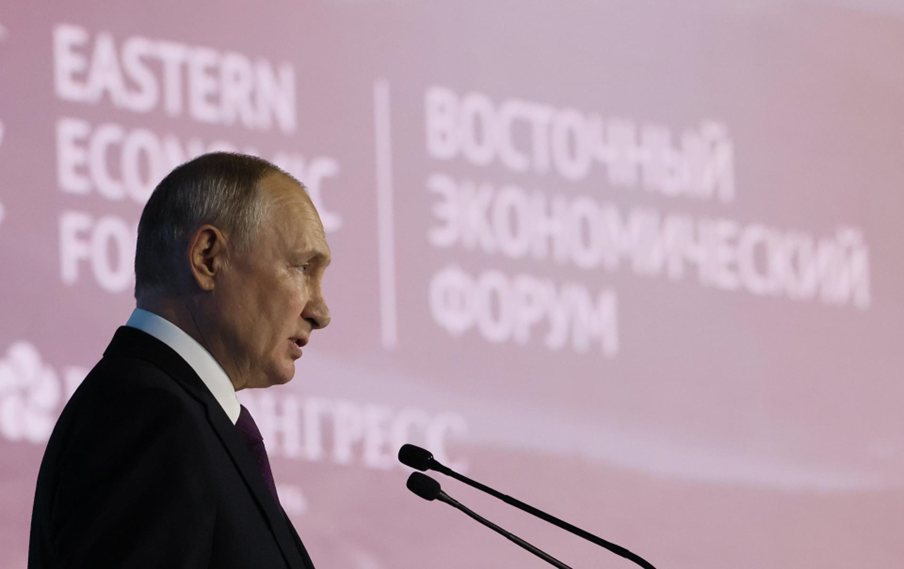 Why is this important?
Russia has long wanted to reduce its dependency on the West after 2022 Ukraine war sanctions, by launching its own space station, to ensure its space programme does not fall behind its global rivals.
Putin had agreed to participate in ISS, but only until 2028, at which point Russia will abandon the programme before it ends in 2030.
Russia's exit could be disastrous for the ISS as the continued presence of both Russian cosmonauts and NASA astronauts is required to continue operations.
Russia provides the propulsion for manoeuvres and de-orbit operations, while the U.S. provides life support systems and solar arrays.
NASA said: "The space station was not designed to be disassembled, and current interdependencies between each segment of the station prevent the US Orbital Segment and Russian Segment from operating independently."
The U.S. needs significant development, time, and funding to end its reliance on thrust provided by Russian-built Progress spacecraft.
If Russia exits, the U.S. may still have to rely on Russian technology for ISS's 2030 disposal.
Tagged:
russia
Space