The AI Revolution amidst the Israel-Hamas War
As the onslaught of rockets continued to tear across Israel and Gaza this week, a keynote speech delivered by the US military's top officer, Admiral Mike Mullen on Tuesday 03 October, days before the Israel-Hamas war broke out could not be more timely.
The panel discussion hosted by C5 Capital, Haven Cyber Technologies and Microsoft, heard Former Deputy Director of Cyber Defense in the UK Cabinet Office, Pete Cooper,  Arno Robbertse, CEO of ITC Secure, Carolyn Parent, CEO of venture-backed AI security company Conveyer, and CEO of Red Maple Technologies, Rob Stemp explore the future landscape of generative AI and how it is changing cybersecurity as we see it today and in the years to come.
Former US Joint Chief of Staff for Presidents Bush and Obama, Admiral Mike Mullen discussed the challenges of generative AI and how this is an area that is only going to accelerate, the question being can we accelerate with it, or will it accelerate away from us.
Admiral Mike Mullen cautioned against the dangers of generative AI models predicting that there is a lot more coming our way that we simply cannot foresee or anticipate.
He likened the additional layer of AI interwoven with the cyber landscape as we know it today as "starting over".
He recalled, "over the last 15 years getting leaders, CEOs and senior leaders to understand the cyber threat was something that I was really frustrated by; it almost seems you really have to undergo an attack before you really jump in,"
"AI is not going to wait for us to understand it, as it continues to move," he said.
"I actually engaged one of the founders at the strategic level and one of the questions I asked was, 'what about the Chinese?' And his response was, 'you better not get behind', which is a scary answer in this technology."
"If I take my own experience at C-suite level in big and large public and private outfits, how do you get those same individuals to be sober enough about this threat on the cyber side? AI on the upside is unbelievably filled with great potential. That's not my worry, I'm much more concerned about the downside and the answering of that question in my world, scares me to death."
Mullen affirmed "this very engagement convinced me we have got four to five years, AI is moving at rocket speed, and in four to five years, the world will have changed dramatically because of this capability".
He warned that AI has the potential to destroy any organism, or organisation that it chooses to, and as always is the case, there will be plenty of hostile actors trying to take advantage of this, and because it is now such a competitive space, the door has been left wide open to see who can get there first.
He noted, "machines are doing things that humans haven't and cannot imagine" explaining that this is something we need to regulate in a way, so we understand what is out there.
National Security Implications of AI
Expressing his concerns over the misuse of 'generative AI', Mullen affirmed that, "there isn't an industry, or area, particularly with respect in my view, national security that won't be dramatically impacted by this."
"It's almost as if cyber doesn't matter now, its AI now and how it integrates into cyber,"
"We have come a long way in cyber, there's no question about that and we certainly understand the landscape better than we did, and there's a lot we can do to prevent, defend and de-risk ourselves, I just don't know where those lines are with respect to a smart AI operative that can get inside cyber, and make things that never looked real, look real, and make things that look real, not look real," said Mullen.
"We need to be early; we need to be fast, and we need to be completely paranoid about this capability."
Hamas Sows Hate Speech and Illegal Content related to Israel-Hamas War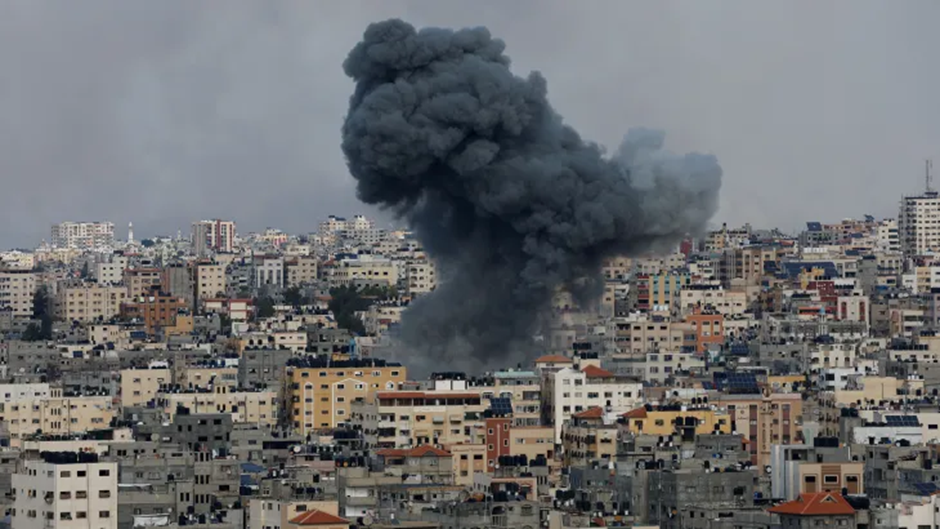 This is something that we are seeing first hand following Hamas' inhumane attacks on Israel which have left thousands of people dead, and it is the sudden surge in generative AI chatbots that has made it easier than ever before for terrorist, illegal and fake content, to be disseminated and shared en masse at alarming speeds.
Image and video content that NSN has uncovered includes footage of Hamas terrorists gunning down Israeli soldiers, social media posts of Hamas fighters burning and parading the butchered bodies of innocent civilians, and harrowing videos of beheadings.
Hamas-related hashtags celebrating the ongoing violence and murders have also begun trending across X despite much of this content including graphic imagery or promoting genocide and rape terrorism.
The lack of moderation tools and verification systems, particularly on channels such as X and across Telegram, is rapidly resulting in spikes in antisemitism and Islamophobia correlated directly to Hamas attacks in Israel.
Social media platforms like X, are increasingly trending towards hate speech, and the advancement of AI is only going to exacerbate this problem even more so, as we see thousands of demonstrators take to the streets around the globe following Hamas' leader Khaled Meshaal's calls for attacks on Jews and Jewish institutions.
Tagged:
Artificial Intelligence
Hamas
israel
united states