UK to free trapped British Nationals from Gaza Strip
As the rescue mission to free trapped UK nationals from Gaza escalates, the Cabinet Office has reassured citizens that it is working intensively with international counterparts to establish a safe route out of the strip; however, according to government officials, the Gaza-Egypt border crossing remains shut due to Egypt's concerns.
No. 10 has confirmed at least 12 British nationals are believed to have been murdered following Hamas' terrorist attacks and seven citizens remain on the killed or missing list.
Immigration minister Robert Jenrick said giving the green light to open the Rafah crossing to allow humanitarian aid into Gaza and allowing foreign nationals to flee remains the priority.
"We have secured, along with other partners, the supply of humanitarian aid through the Rafah crossing but not yet foreign nationals' – including British nationals' – ability to leave through the Rafah crossing," he said.
He said Egypt has concerns over the situation at Rafah given the north-eastern Sinai region has been grappling with security challenges, for over a decade since the Islamist insurgency.
Although this has now mostly been contained, orders stemming from Israel instructing Gazans to relocate further south as it conducts retaliatory strikes against Hamas has intensified pressures at the border crossing, which has remained mostly closed since the outbreak of the Israel-Hamas war.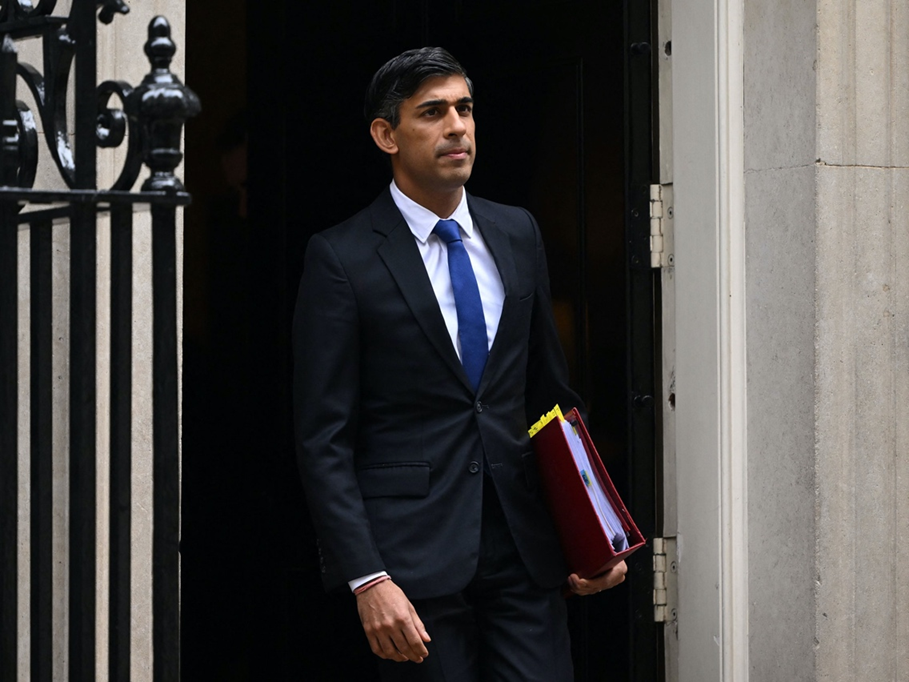 UK Prime Minister Rishi Sunak told the Sunday Telegraph: "We need to see a stream of trucks rolling through that crossing to bring aid to the civilian population.
"We also need to see all water supplies to Gaza restored where physically possible.
"All sides should commit to the sanctity of UN installations, hospitals and shelters.
"We're working intensively with international partners to ensure that British nationals currently trapped in Gaza are also able to leave through this crossing while aid enters."
Minister Jenrick has concerns however that Hamas could intercept aid shipments to Gaza, especially if fuel is allowed into the region.
It is believed that on Saturday and Sunday, a small number of aid trucks, including fuel trucks, were let into Gaza. This fuel is urgently needed to power hospital generators, however, the UK Government and humanitarian organisations are pushing for broader access into the region saying that the progress that has been made 'is not enough'.
"The good news is that the first aid has now gone through and I know that we have contributed to that by raising it at the very highest levels," said Jenrick.
"We want to see much more because that's just a welcome first step and we're co-ordinating very closely with the United Nations.
"One issue is to ensure that Hamas don't divert any of the supplies that are provided, particularly energy supplies, for their own activities, and that what does go into Gaza exclusively goes to support the innocent civilian population."
Liberal Democrat leader Sir Ed Davey called for the UK to lead international efforts to secure an immediate pause in hostilities.
A "temporary humanitarian ceasefire" would allow hostages taken by Hamas to be released and for aid to get into Gaza, he said.
Mr Sunak agrees that "specific pauses" are necessary for humanitarian purposes, but rejects calls for a total ceasefire asserting "the first and most important principle is that Israel has the right to defend itself under international law" against the "murderous enemy" that is Hamas.
He affirmed such breaks had been discussed at the United Nations as he announced that an RAF plane is flying to Egypt with 21 tonnes of humanitarian supplies.
Mr. Sunak, who visited Israel, Saudi Arabia and Egypt this week, warned, "we need to do everything possible to stop a contagion of conflict in the region."
Biden also stressed the need for peace talks on Wednesday at a news conference in the White House asserting a two-state solution needs to be restarted in which Israel can co-exist with a Palestinian state.
If a solution is not agreed upon quickly and the war escalates with the addition of Iran backed proxy groups, then the odds swing perilously close towards us being at the mercy of a brand-new terrorist organisation in the Gaza Strip once the Israel-Hamas war ends.
Tagged:
Gaza
Hamas
Hostages
israel