The Israel Defense Forces (IDF) have raised the alarming count of people kidnapped on 7th October to at least 233.
As of now, only four hostages have managed to secure their freedom, including an American mother and her daughter, along with two elderly Israeli women. However, the ordeal continues for many as their loved ones remain in the hands of their abductors.
IDF spokesman Rear Admiral Daniel Hagari has confirmed that the military has notified the families of 229 hostages about their loved ones' harrowing situation in the Gaza Strip.
He emphasised that the number is not final, as the military remains actively engaged in investigating new leads and information regarding the kidnappings.
"We will continue to carry out raids on the ground so that we can update who was taken hostage and who is missing. This number will still change," he stated.
Families of Hostages Demand More
Meanwhile, the families of the hostages are growing increasingly frustrated as they claim authorities have been neglecting to update them on the progress of negotiations.
This lack of communication and transparency has prompted the relatives of some of the hostages to take matters into their own hands.
In a public display of their anguish and desperation, they organised a rally on Thursday, demanding answers and swift action to secure the release of their loved ones.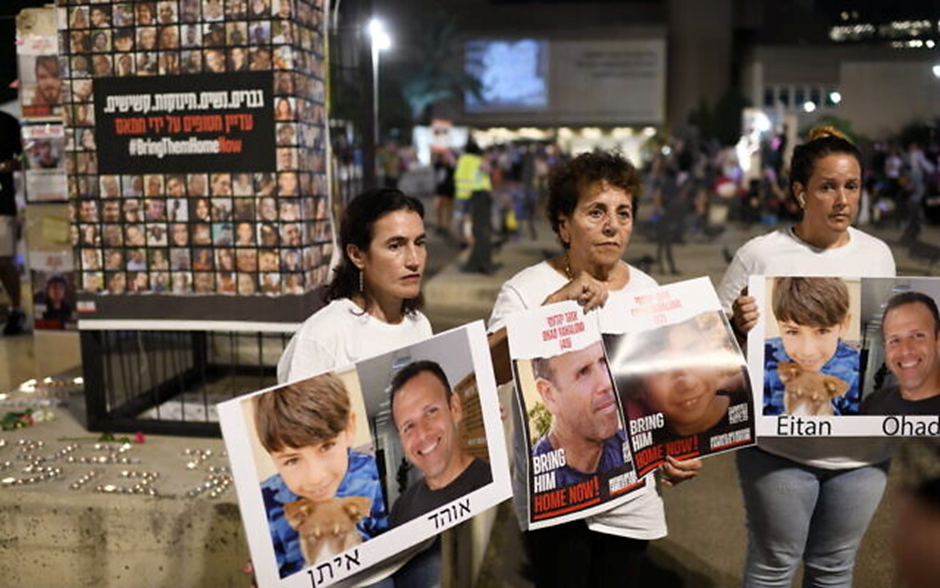 Meirav Leshem-Gonen, whose 23-year-old daughter Romi was kidnapped, expressed her frustration, stating, "We've been very, very patient. But that's it. Our patience is up. Our patience has run out."
Others, like Eyal Eshel, whose 19-year-old daughter Roni remains missing, called upon the government to take immediate action, saying, "All of us are out of patience."
Qatari Negotiations Amidst Escalating Violence
Qatar has reported that talks are advancing toward a potential deal that could pave the way for the release of hostages, provided that a ceasefire can be secured.
Qatar's prime minister, Sheikh Mohammed Bin Abdulrahman al-Thani, confirmed this week that negotiations are making significant headway, raising hopes for a resolution.
Some reports even suggest that as many as 50 hostages may soon find their way to safety.
However, Dr Mohammed Al Khulaifi, senior negotiator and Qatar's minister of state for foreign affairs acknowledges the challenges in the ongoing negotiations, remarking, "It's a very, very difficult negotiation that we've been dealing with."
He further highlighted "And with this, the violence increases every day and with the bombing continuous every day, our task has become even more difficult," he added.
Hamas Delegation in Moscow
In an unexpected turn of events, a delegation from Hamas arrived in Moscow for talks with Russian officials on the release of foreign hostages, including Russian citizens.
"I can say and confirm that representatives of the Palestinian movement are visiting Moscow," Maria Zakharova, a representative of the Russian Ministry of Foreign Affairs, confirmed.
It is important to note that Russia does not classify Hamas as a terrorist organisation, in contrast to the designation by many other countries.
The delegation from Hamas, led by senior member Abu Marzook, engaged in discussions about the pressing issues related to the release of hostages and the safe evacuation of foreigners from the Gaza Strip.
Marzook told Russian news RIA Novosti that Hamas is ready to release all captured civilians, but Israeli strikes do not allow this to happen.
Additionally, he mentioned that regardless of their other nationalities, Hamas considers all hostages to be Israelis. Nevertheless, he told RIA Novisti that Hamas treats Moscow's request for Russian hostages "more positively and attentively than others."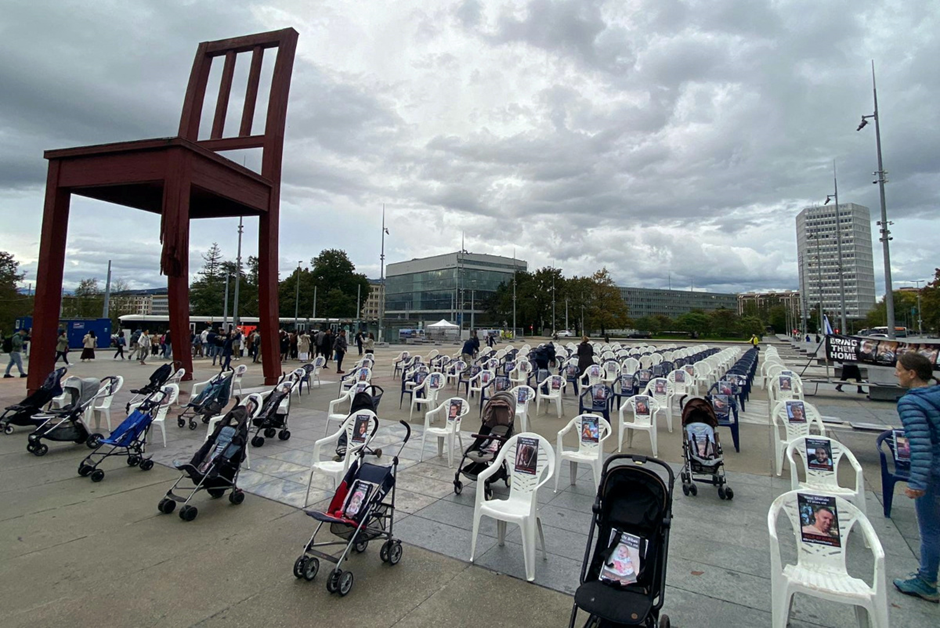 Israeli officials have disclosed the harrowing diversity of the hostages, with the youngest being a mere nine months old and the oldest an elderly 85-year-old, emphasising the urgency of securing their safe return.
There is mounting concerns about the safety and well-being of those still in captivity, and the pressure is intensifying on both Israeli and international authorities to expedite efforts to bring an end to this traumatic ordeal.
Tagged:
Gaza
Hamas
Hostage
israel