U.S. General Kurilla to arrive in Israel as fears of an Expanding Regional War Mount
General Michael "Erik" Kurilla, commander of the U.S. Central Command, is due to fly to Israel on Friday and meet with senior-ranking Israeli defence and military officials to discuss the ongoing Israel-Hamas war and the increasingly tense situation along the Lebanon-Israel frontier.
Why it's significant: The U.S. fears that Iran-backed terror group Hezbollah will join forces with Hamas in expanding its war against Israel, leading to even more civilian causalities.
Key details: General Michael "Erik" Kurilla's visit to Israel on Friday will mark his second visit since the 07 October Hamas terrorist attack. During his visit, he is expected to meet with top Israeli officials, including Defense Minister Yoav Gallant and IDF Chief of Staff Herzi Halevi. Discussions will focus on briefing Commander Kurilla on the ground offensive in Gaza and outlining future military plans.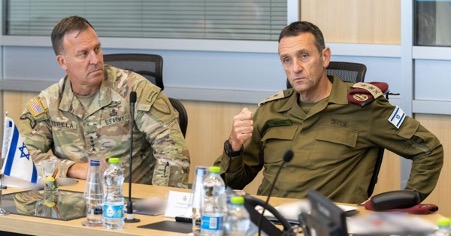 Context: Cross-border unrest continues, as shelling intensified between Hezbollah and Israel late into Thursday along the Israel-Lebanon border.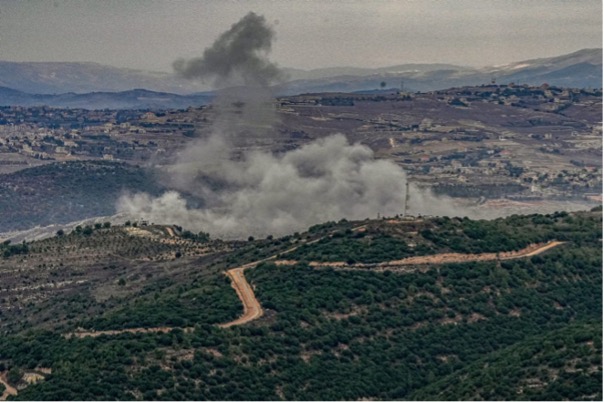 Hezbollah confirmed it had launched missiles at eight different points across the border, and Israel claimed it had retaliated with artillery.
Hezbollah's targets included a group of Israeli soldiers, a barracks, and other military posts.
According to a Lebanese security source, Israeli bombardment, including drone strikes affected at least a dozen villages along Lebanon's southern border.
The Israeli military reported striking a cell in Lebanon attempting to launch anti-tank missiles toward Israel and firing artillery at other targets, with no reported injuries on the Israeli side.
Hezbollah's statement said its attacks were "in support of our steadfast Palestinian people in the Gaza Strip." The exchange of fire marks the most violence at the border since the month-long war between Israel and Hezbollah in 2006.
Meanwhile, in Syria and Iraq, the Pentagon has confirmed, there have been over 50 attacks on U.S. forces by pro-Iranian militia groups since the war began.
The U.S. has responded with three strikes against targets affiliated with these militias and the Iranian Revolutionary Guards Corps (IRGC).
The Biden administration is urging China to use its influence on Iran, emphasising the need to prevent a regional escalation.
White House spokesperson John Kirby said that President Biden raised this issue on Thursday during a 4-hour meeting with Chinese President Xi Jinping, highlighting China's direct channels of communication with Iran.