Last week in The Hill we described allegorically how mythic Norse Valkyries are gathering over the Kremlin in Moscow. Now, it appears, these helmeted flying maidens are increasingly targeting Yevgeny Prigozhin and his 50,000 strong Wagner Group for selection. Not for glorious afterlife in Valhalla or one final battle of the Gods come Ragnarök (or Götterdämmerung, as it is referred to in Richard Wagner's opera The Ring of the Nibelung), but eternal oblivion.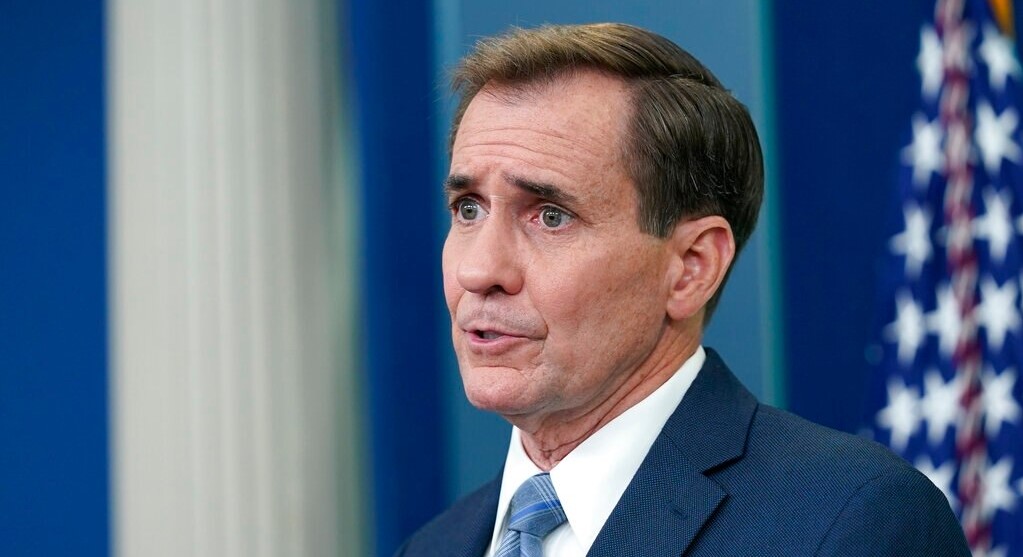 On Friday, one American Valkyrie struck first and hard. White House official John Kirby, coordinator for strategic communications at the National Security Council, announced that the United States would be designating the Wagner Group as a "transnational criminal organization" (TCO), while adding additional sanctions against the group would be announced by the U.S. Treasury Department later this week in Washington.
The TCO designation is significant. It stems from the oversight of the United States Council on Transnational Organized Crime (USCTOC). In late December 2021, in a move overshadowed by Russian President Vladimir Putin's buildup of military forces in Belarus and Russia along Ukraine's border, U.S. President Joe Biden established the far-reaching USCTOC by executive order.
Primarily, Biden's executive order was designed to combat a growing number of criminal networks engaged in a wide variety of criminal activities and increasingly operating on an international scale. Drugs and weapons trafficking, human trafficking, cybercrime, money laundering, and illegal mining among others.
Now, however, particularly in the case of Russian paramilitary companies (PMC), many of these groups are acting as paid proxies for hostile nation-state actors and globally targeting U.S. national security interests and those of its allies and key trading partners.
The White House designation means that the U.S. and its allies will be able to target internationally monies, goods, or services flowing into and out of the Wagner Group as well as companies or individuals continuing to do business with the newly designated criminal organization.
But is it enough?
The short answer is no. As we explain why, first forgive us for mixing our metaphors as we jump from Valkyries to Ian Fleming's 007. On one level, insidiously, the Wagner Group is as though James Bond's fictional international crime syndicate SPECTRE has come to life – and Prigozhin a bigger than life Ernst Stavro Blofeld. In reality, however, Prigozhin's PMC, composed mainly of violent convicts – 40,000 by some tabulations – is far worse and comparatively a considerably greater threat to U.S. national security.
Under Prigozhin's aegis, as documented by European Parliament (EP) in the MEP resolution adopted on November 25th, 2021, the Wagner Group has committed widespread human rights abuses, including torture and murder, and has acted as a deadly shadow organization of the Russian Federation, its Defense Ministry, the Main Directorate of the General Staff to the Armed Forces of the Russian Federation, more commonly known as the GRU, and on behalf of Putin himself.
Since first being detected in Donbas and Crimea in 2014, the Wagner Group has operated in more than "30 countries across 4 continents," including, most notably, in Syria, Sudan, Mozambique, Libya, the Central African Republic (CAR), and Venezuela in the Americas. As starkly recorded by the EP, wherever Prigozhin's mercenaries appear, criminal enterprises for illicit profit, summary executions, arbitrary detentions, sexual violence, looting, disappearances, and torture soon follow.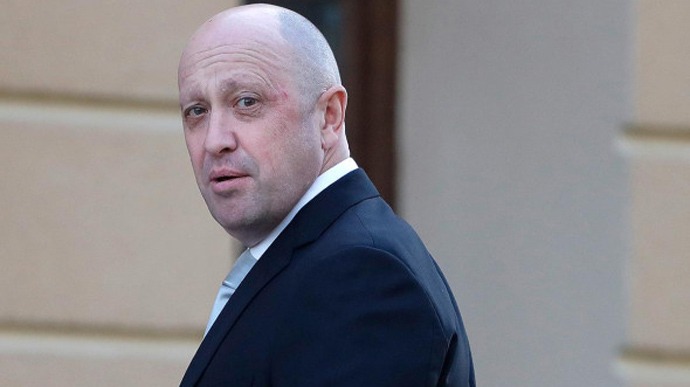 The United Nations Human Rights committee in Geneva has, as well, exhaustively documented a litany of Wagner Group's human rights abuses in the CAR as Prigozhin's contractors work hand-in-hand with the African nation's police and army. According to the U.N. committee, the Wagner Group and its officers are guilty of "rape and sexual violence against women, men, and young girls." The U.N. committee demanded the CAR immediately end its relationship with the Wagner Group.
Essentially, the Wagner Group at its core, acts as two organizations in one. Armed mercenaries for hire and armed terrorists as needed. Yet, despite significant evidence documenting the latter, the Biden administration, frustratingly, has slow-walked widespread calls, including from Senator Roger Wicker (R-Miss.) and Representative Steve Cohen (D-Tenn.) to declare the Wagner Group a terrorist organization.
Presently, 68 organizations are designated as foreign terrorist organizations (FTO) by the U.S. Secretary of State. Most designees are Islamic terrorist groups in the wake of 9/11 and ISIS including Hamas and various ISIS affiliated cells. None, to date, are Russian entities despite Putin's widespread use of paramilitary groups, including the Wagner Group, around the world in pursuit of Moscow's foreign policy and military goals.
Over time, Prigozhin had a sense the Western media was closing in on him personally and his oft denied connection to the Wagner Group. To counter this, the Blofeld wannabe aggressively sued in U.S. and British courts to try and intimidate or silence his critics and even once found an unlikely unwitting accomplice in current British Prime Minister Rishi Sunak from his time as head of the United Kingdom's Treasury.
In 2021, the website Open Democracy reported that Sunak issued "special licenses" enabling Prigozhin to elude U.K. and European sanctions to sue British journalist Elliot Higgins, the founder and publisher of Bellingcat. Higgins has not forgiven Sunak as he made clear on Twitter, declaring, "The fact [the Prime Minister] fully embraces the Wagner thing now makes it all the more annoying."
Higgins held his ground arguing Prigozhin and his U.K. law firm, Discreet Law, knew the suit was without merit and that it was essentially what is known in international law as a strategic lawsuit against publication participation (SLAPP). After Putin's invasion of Ukraine last February, Prigozhin's libel suit against Higgins was thrown out of High court in May after his law firm Discreet Law withdrew from the case.
Increasingly called out by Higgins and others, Prigozhin, dropped all pretense, admitting in September he is behind the Wagner Group. In U.S. military parlance, Prigozhin finally opted to "embrace the suck," as a means of fighting back against his enemies in the West. Instead of suing foes in court, he is sending them sledgehammers. After Russia was declared to be a state sponsor of terror by the EP, he sent a blood-stained sledgehammer to a representative of the EP. In response, Estonian Foreign Minister Urmas Reinsalu vowed to "send handcuffs to the International Criminal Court to await Yevgeny Prigozhin." Estonia, at least, knows a Russian terrorist when it sees one.
Prigozhin's use of a sledgehammer, however, is neither new as a symbol or as a brutal means of torture and terrorism. Back in November 2019, the now banned Moscow-based publication Novaya Gazeta reported a heinous sledgehammer murder captured on video that subsequently went "viral" on Russian social media, was perpetrated by Wagner Group contractors.
Notably, as the West begins to close in on the Wagner Group, the U.K. Ministry of Defence reported in its January 20th intelligence update that according to the Russian Unified State Register, Prigozhin's PMC's management consulting arm "registered as a legal entity" for the first time cryptically doing business as PMC Wagner Centre. As noted by the assessment, PMCs are illegal in Russia and it is unclear exactly what public role, if any, PMC Wagner Centre will have in the operation and funding of Prigozhin's mercenary forces.
Regardless of why Prigozhin is now trying to openly operate under the umbrella of Russian law, the case remains that the Wagner Group itself is actively engaged in global terrorism at the behest and direction of the Kremlin. Given the PMC perpetrates terroristic acts as defined by 8 U.S.C. § 1182(a)(3)(B)(iii), James Petrila and Phil Wasielewski, writing for Lawfare last June, made a compelling legal case for labeling the Wagner Group as an FTO "under the Antiterrorism and Effective Death Penalty Act (AEDPA)."
Petrila, a former National Security Agency and CIA lawyer, and Wasielewski, a former PMC case officer at the CIA, cite the Wagner Group's war crimes in Ukraine (both in 2014 and presently ongoing in Putin's 'special military operation') and in Mali as two examples as to why the Wagner Group can legally be declared an FTO by the Biden administration.
To that end, German intelligence uncovered electronic evidence that the Wagner Group was involved in the mass murder of civilians in Bucha and The Guardian reported in July that the Wagner Group was involved in a similar massacre in Mali. Comparable mass murders by Prigozhin's mercenaries have been reported in the CAR, including the massacre at Aïgbado gold mine.
Prior to last week's TOC declaration by Kirby at the White House, the U.S. Treasury Department was primarily limited to pursuing the Wagner Group under the commercial provisions of the International Emergency Economic Powers Act (IEEPA). These types of commerce-based sanctions, while helpful, are not nearly enough.
If the Wagner Group is to be fully paralyzed on a global basis, the Biden administration must designate Prigozhin's mercenaries as the 69th FTO on the State Department list. This would, as Petrila and Wasielewski argue, "make it a crime under the U.S. material support to terrorism statutes to provide any form of assistance to [the] Wagner Group going forward."
Moreover, once such an FTO designation is made, since it is Putin and his regime funding the Wagner Group, the U.S. should formally declare the Russian Federation as the 5th state sponsor of terror. This list already includes Cuba, North Korea, Iran, and Syria or namely all of Russia's "Arsenals of Evil" partners as we termed it here in National Security News. The designation would meet, as it is required to do by law, all three criterion required by § 1754(c) of the National Defense Act, § 40 of the Arms Export Control Act, and § 620A of the Foreign Assistance Act.
Establishing this precedent now would be strategically timely as well. "Putin's chef," as Prigozhin is known, is rapidly falling out of favor with the Russian president. Putin in recent days has made it clear he is siding with his Chief of the General Staff Valery Gerasimov and Shoigu over who gets credit for retaking Soledar. Plus, as the Institute for War noted, "Prigozhin's star has begun to set" after the Wagner Group failed to capture Bakhmut despite months of trying.
If Prigozhin is indeed in his twilight, the West must consider he is not the only would be Ernst Stavro Blofeld in Russia vying to be Putin's SPECTRE (or his successor). As Alexander Motyl noted in The Hill, PMCs in Russia are becoming all the vogue. Russian Ministry of Defense Sergei Shoigu has his Patriot PMC. Chechen leader Ramzan Kadyrov his 12,000 strong "Kadyrovites." There are even reports from Petri Mäkelä and Jarno Liski in Finland of a growing Russian PMC named Redut with connections to the Russian-Finnish oligarch Gennady Timchenko.
If Putin's reputed Spring offensive in Ukraine ultimately fails and he is deposed or assassinated as a result, a Russian version of the Nordic myth Ragnarök is likely to ensue. To prevent it from devolving into the West's Götterdämmerung as well, the Biden administration must act and take the first step. Declare all Russian PMCs including the Wagner Group to be FTOs. Sooner or later, the West will be challenged by all of them. Better to confront them now than wait. Then, as a bold and morally justified second step, designate Russia as the 5th state sponsor of terror.
The Biden administration's 'Axis of Evil' moment in history is arriving. Will they rise to it?
Copyright 2023. Mark C. Toth and Jonathan E. Sweet. All rights reserved.