OLGA Kolobova will go down as a hero in her native Russia as the superspy who used the cover of a widow socialite to dupe NATO officials in Naples.
Using the fictitious name Maria Adela Kuhfeldt Rivera – Maria Adela for short – she embarked on a series of liaisons with NATO officers, all the while feeding intel back to her GRU bosses in Moscow.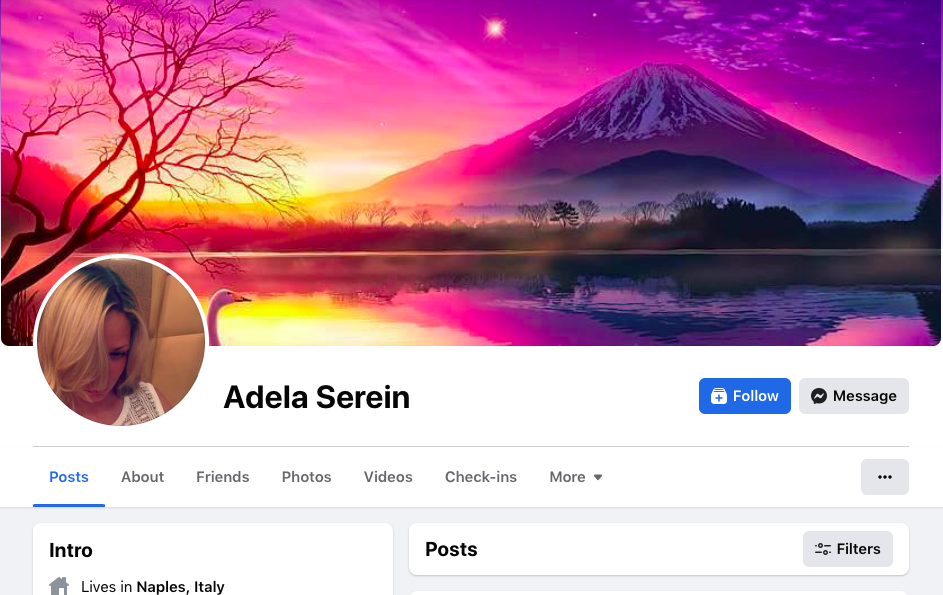 Last night however, attention was shifting away from her decade-long deception to whether the ruthless Russian military intelligence spying machine overseeing the op killed off her husband to help create her cover.
According to the investigative website Bellingcat 'Maria Adela' wed a man who she told friends was Italian, in July 2012. In reality, he held joint Russian and Ecuadorian citizenship and was born in Moscow to a Russian father and a Peruvian mother.
He reportedly did not tell any of his friends about the wedding, and died approximately a year later, aged just 30.
The cause of death was given as "double pneumonia and Systemic Lupus." A friend of the man, who spoke to the Insider, one of Bellingcat's collaborators, said he was only diagnosed with Lupus two months before his death in Moscow on 13 July 2013. The friend speculated that he may have thought he was helping someone get a European passport.
Systemic Lupus Erythematosus (SLE) is the most common type of lupus, which occurs when your body's immune system attacks your own tissues and organs.
Although the condition is not curable, 80-90% of people with lupus can expect to live a normal life-span. There is also growing evidence, documented by the Library of Medicine in the United States, which links the exposure of chemicals and industrial pollutants to SLE.
'Maria Adela' was not at her husband's side when he passed away, only arriving in Moscow a month later, on 13 August 2013.
By this time, she had already registered a jewellery company in Naples, where the supposed gems, bought in bulk from China, were as fake as her cover story.
Serein SRL was listed as a producer and trader of jewellery and other luxury items. She registered a website and set up Facebook and Instagram pages, where rings and watches could be purchased for between 100 and 200 Euros.
No-one noticed the red flag of how a relatively cheap gem business enabled 'Maria Adela' to reside in Naples' upmarket Posillipo district.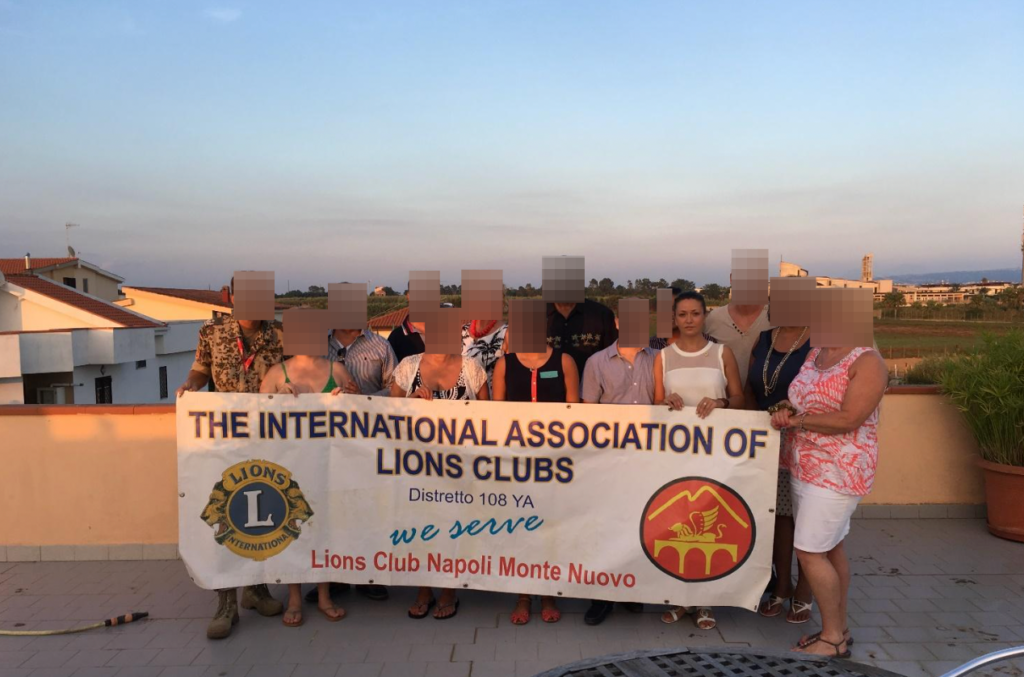 Over the next three years she, became a regular on the social scene, including becoming secretary of a charity, the Lions Club Napoli Monte Nuovo, whose fundraising events where frequented by NATO officials and their circle.
And when the membership of the club declined to the point where it was facing closure in 2018, she stepped in and paid everyone's member fees – another red flag which went unheeded.
Through the club, she ended up on social terms with a number of NATO officers, including one who, under condition of anonymity, admitted to Bellingcat that he had a brief romantic relationship with her.

In 2018, she left her friends in Naples with one final lie – departing for what she said was cancer treatment. A post on her abandoned Facebook account even has her thanking friends for their support, attracting 44 likes.
In reality, the real Olga Kolobova was already enjoying the rewards of her deception – driving around in a brand-new Audi A3 sports car, and eyeing a move into a smart Moscow neighbourhood.
Bellingcat was able to eventually identify her via a whistle-blower with access to Russia's databases of drivers.
Philip Ingram MBE, a spymaster who spent seven years studying Russian operatives during his time at NATO, was in no doubt that the GRU was capable of eliminating the agent's husband.
"Sounds like a classic old-school deep cover operation and of course Allied Joint Force Headquarters in Naples, formerly known as AFSOUTH is a high priority target because of its control of NATO Naval throughout the Mediterranean Region and it was the HQ responsible for overseeing all of the NATO operations into the Balkans," he said.
"Arriving as a grieving widow, enabled her to go about doing this."