The notorious ultra violent Russian mercenary unit Wagner Group is scouring Europe and beyond for new recruits after seeing its forces decimated in the Ukraine.
Thousands of its private paramilitaries have perished during fierce fighting around Bakhmut, eastern Ukraine.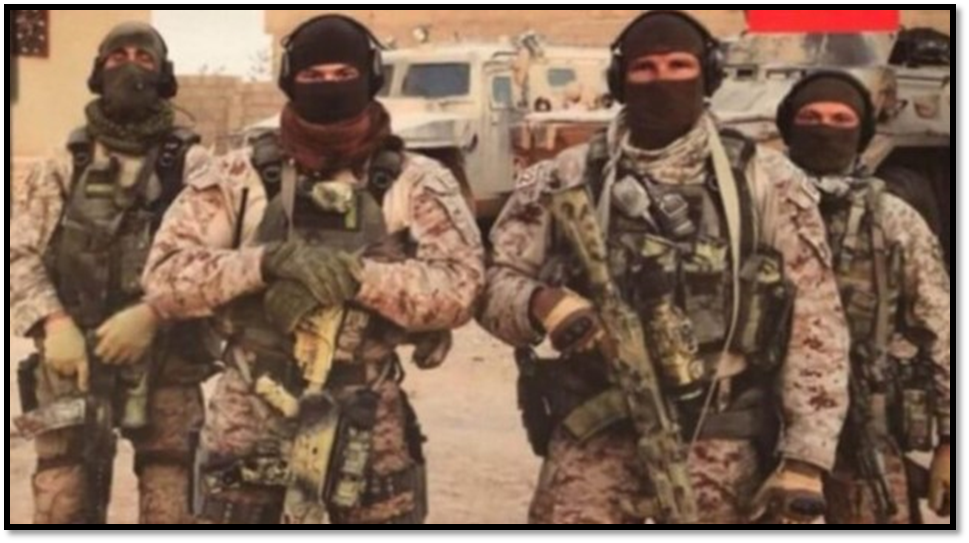 The Wagner Group only has a worldwide force of 5,000, and so the mercenary force, which is owned and financed by Russian oligarch Yevgeny Prigozhin, a businessman with close links to Vladimir Putin, is hiring new recruits from Turkey, Serbia, Czech Republic, Poland, Hungary, Germany, Canada, Moldova and Latin American countries.
In a bid to entice new members, Wagner is also offering salaries of up to $10,000 USD a month.

One British intelligence source told National Security News volunteers were no longer being given military training, adding: "They just need to be prepared to kill."

The new recruitment campaign is being channelled through Russian oligarchs living in Europe and their intermediaries, who are in contact with the local organised crime groups, intelligence sources believe.

Wagner has also, along with the Russian Army, recruited thousands of prisoners in the last month, including murderers, who have been promised an amnesty if they survive for six months.

Many Wagner recruits are believed to have come from penal colonies in the Ural mountains – the range which separates European and Asian Russia, as well as the former Soviet republics like Belarus and Tajikistan.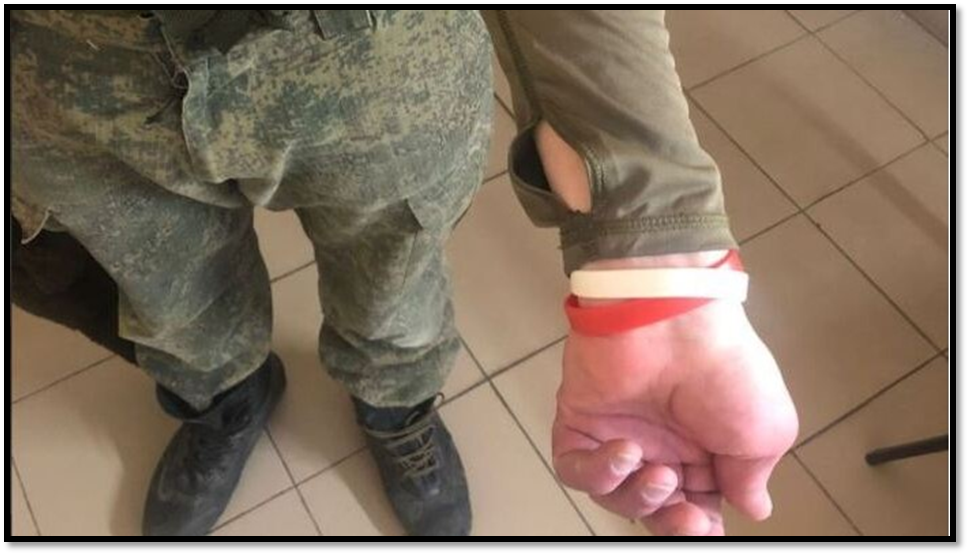 Some of those recruited from prisons include inmates apparently infected with the HIV and the Hepatitis B viruses. Images have been posted on social media of members of the organisation wearing red wrist bracelets.

The bracelets are supposedly meant to warn medics that wounded mercenaries are carrying blood viruses.

Just last month (September) Prigozhin visited Penal Colony 6, Stavropol Krai, near the city of Dydymkin, to ask prisoners to join his ranks, excluding only people convicted of rape and terror crimes.

The disclosure that Wagner has started recruiting from prisons is being seen by Western Intelligence officials as a measure of Putin's desperation to get more recruits to the front line.

The Ukrainian Intelligence Service says that Wagner mercenaries are responsible for some of the worst atrocities in Ukraine and members of the unit are routinely told not to report the capture of prisoners.
Captured Ukrainian have reportedly been tortured before being murdered. In some cases it is believed that body parts have been removed from executed prisoners and collected as trophies.
One source said: " Wagner personnel seem to be acting without any form of control in Ukraine. They are murdering and torturing Ukrainian soldiers and civilians alike. It is almost as though they are encouraged to commit atrocities."

A sub-group of Wagner called Task Force Rusich, an openly neo-Nazi organisation also recently posted a message on Telegram calling for Ukrainian POWs to be executed on capture.

Rusich fighters, known for their brutality in Syria and the 2014 war in Crimea, have been reportedly operating in Ukraine's Donbas, Kherson and in the Kharkiv region.

The Rusich Telegram post was reported as containing specific and detailed instructions for the channel's followers on the "disposal of prisoners of war from the armed forces of Ukraine".

The post also included explicit instructions to murder captives after interrogation and encourage forcing the families of murdered captives to pay Rusich for the coordinates of their loved ones' bodies.

It said the capture of Ukrainians should not be reported to the pro-Kremlin command, and if a report has to be made, it should say that the captive is already injured or dying.

A spokesman for Tech Against Terrorism", a London-based initiative supported by the United Nations, said: "Rusich, an openly neo-Nazi group highly likely operating on behalf of the Kremlin, has promoted the commission of war crimes in the conflict.

The US Treasury department announced last month that it was taking economic measures against Rusich, which it linked it to the Wagner Group.

It described Rusich as "a neo-Nazi paramilitary group that has participated in combat alongside Russia's military in Ukraine".

The spokesman said: "We strongly encourage other democracies to consider applying meaningful sanctions against Rusich and explore whether it is appropriate to designate Rusich or the Wagner Group a terrorist organisation."

Western Intelligence sources say that hundreds of Wagner mercenaries are now involved in the bitter fighting surrounding the city of Kherson which has been raging for several weeks.

Kherson is one of four partially occupied Ukrainian provinces Russia claims to have annexed following its invasion of Ukraine in late February.

It includes the only land route to the Crimean peninsula, which Russia seized in 2014, and the mouth of the Dnieper river, a vital economic artery that bisects Ukraine.

Officials and military analysts say the looming battle for Kherson city will determine whether Ukraine can loosen Russia's grip on the south, describing it as one of the most consequential since the start of the war.

Yevgeny Prigozhin, a Russian businessman who is also known as Putin's chef, created the Wagner Group in 2014, although he only confirmed his association with the organisation last month.

He compared Wagner to the Three Musketeers, the 300 Spartans and Robin Hood, describing his work as heroic.

Prigozhin said: "There should be phenomena like Wagner in the culture of any state. I've talked more than once about Robin Hood, the Three Musketeers, the 300 Spartans. Now it's Wagner's turn."

In a boast about how he created the mercenary force, Prigozhin added in a statement: "I cleaned the old weapons myself, sorted out the bulletproof vests myself, and found specialists who could help me with this.

"From that moment, on May 1, 2014, a group of patriots was born, which later came to be called the Wagner Battalion."

The 61-year-old was born in Leningrad, now St. Petersburg, and by the age of 20 was convicted of assault, robbery and fraud, according to court documents obtained by Meduza, an independent Russian publication.

He was sentenced to 13 years in a penal colony but was released nine years later when the Soviet Union was collapsing.

His business ventures allegedly began with the opening of a hot dog stand, followed by a convenience store before he created a restaurant chain, to which Putin would visit – hence the nickname Putin's Chef.
In the years that followed, his food business received lucrative government contracts to feed Russia's schools and military.

The state contracts in a span of five years were reported to be worth $3.1 billion.

On top of his catering business, Prigozhin founded Concord Management and Consulting Company and started his own online news service.

A 2018 indictment from the US Justice Department also alleged that Prigozhin financed a so-called troll factory known as the Internet Research Agency.

The indictment, which included 12 other Russians and Prigozhin's Concord catering and consulting businesses, alleged that the Internet Research Agency "engaged in operations to interfere with elections and political processes."

The company did so in part by creating "false US personas" and operating social media pages discussing politics and social issues. Prigozhin denied his involvement.

"The Americans are very impressionable people; they see what they want to see," Prigozhin said to Ria Novosti, a Russian state news agency. "I have a lot of respect for them. I am not upset at all that I ended up on this list. If they want to see the devil, let them see him."

Mercenaries are supposedly illegal under Russian law but the group is still often seen as a de-facto private military service for the Kremlin.

According to the BBC, Wagner troops were first deployed during Russia's annexation of Crimea.
Wagner also sent soldiers throughout Africa and the Middle East. UN investigators accused the group of committing war crimes in 2021.