Elon Musk has become the unwitting victim of a propaganda selfie on his own Twitter platform, unaware he was posing next to the notorious partner of a Russian banker nicknamed "Putin's wallet."
Pro-Kremlin TV presenter Nailya Asker-Zade captured herself with the Twitter owner in the VIP section of the Qatari stadium hosting the thrilling World Cup Final clash between Argentina and France.
Asker-Zade, who appears in a list of Russia's 1500 most prominent war mongers, then almost immediately uploaded the Musk selfie to her followers on Telegram, alongside the caption:
"Argentina beat France on penalties in the World Cup final. I agree with Elon Musk's assessment of the match: "A duel in the desert. A better game could not have been wished for." I saw how he shared his emotions about what is happening on the field on his Twitter.
I also have a lot of bright emotions – I will tell you soon 😉"
And while some Russian social media users capitalised on the posting, which was also shared in video form on TikTok, the vast majority retweeted a post by an anti corruption watchdog in which it said it hoped Musk didn't know who he was standing next too.
Other social media users were not so charitable towards the SpaceX owner.
Earlier this year Asker-Zade was added to sanctions lists in the UK and Canada as an agent of Russian disinformation, publicly supporting aggression again the Ukraine.
Various anti corruption groups have also revealed how she illegally accumulated elite apartments and a super yacht from her relationship with Kostin, chairman of the VTB Bank, which is also under EU and US sanctions.
The influential propagandist is a television journalist and interviewer at the All-Russia State Television and Radio Broadcasting Company (VGTRK).
Musk was also seen at the sporting final on Sunday with former US President Donald Trump's son-in-law Jared Kushner, and Turkish President Recep Tayyip Erdogan.
Asker-Zade is included in the report "1500 warmongers" compiled by the Free Russia Forum. The report contains the names of Russian public figures, military leaders, deputies, propagandists, artists and athletes who have publicly spoken out in support of President Putin's aggression or are directly involved in it.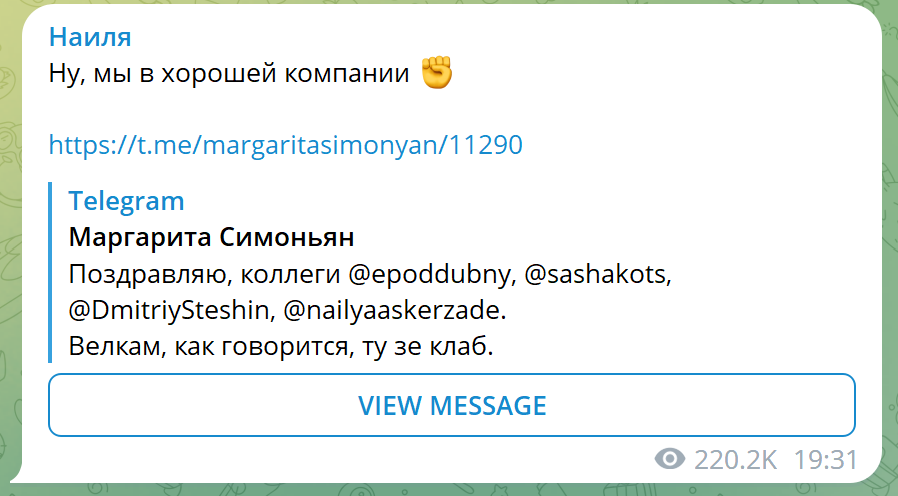 In response to being sanctioned this year, Asker-Zade posted on her Telegram channel. Russian journalist Margarita Simonyan posted "Welcome, as they say, to the club", which Asker-Zade reposted with "Well, we are in good company."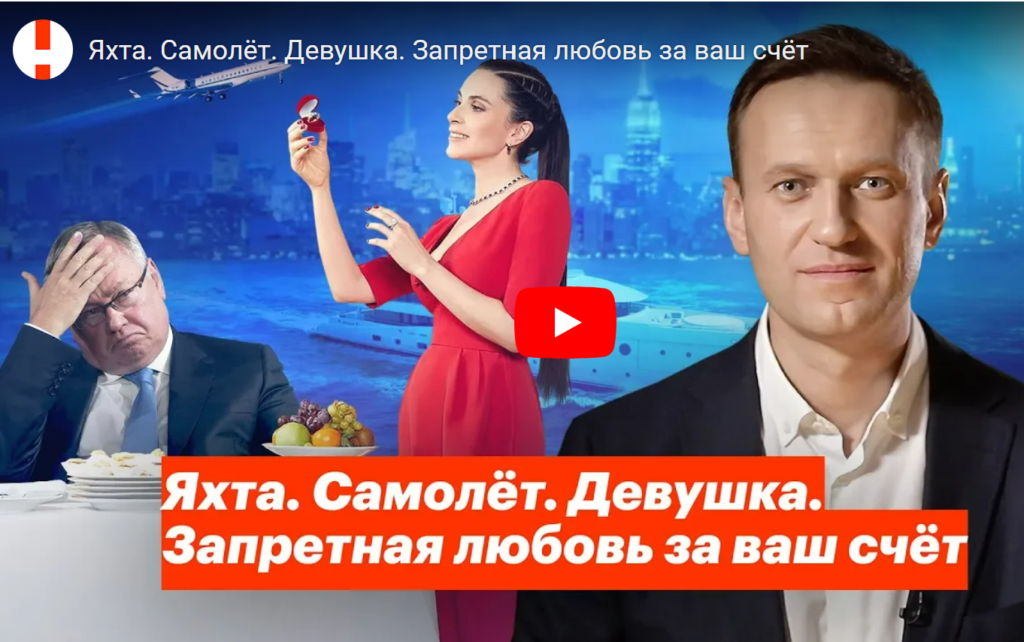 In 2019, Asker-Zade was the subject of an investigation by Alexey Navalny's Foundation Against Corruption group, which managed to unearth ties to Russian oligarch and Chairman of Russian state-owned bank VTB, Andrei Kostin.
In Navalny's YouTube video titled "Yacht. Airplane. Young woman. Forbidden love at your expense," he describes Asker-Zade as living "the life of a real queen" thanks to Kostin, the man who is referred to as "Putin's wallet".
Kostin is also known for his support of Kremlin policies, with the UK government describing him as a "close associate of Putin". He has been sanctioned by the UK, EU and US.
Kostin used state funds to shower his lover with expensive gifts, as Asker-Zade was found to regularly use a $60.5m US dollar Bombardier Global 6000 business jet and a $62m "SEA & US" yacht, which are associated with VTB.
Her assets also include a $3.4m Moscow apartment purchased in 2011, and she also owns a neighbouring $1.9m apartment. Additionally, documents named her as the owner of a $4m mansion in an elite suburb outside Moscow.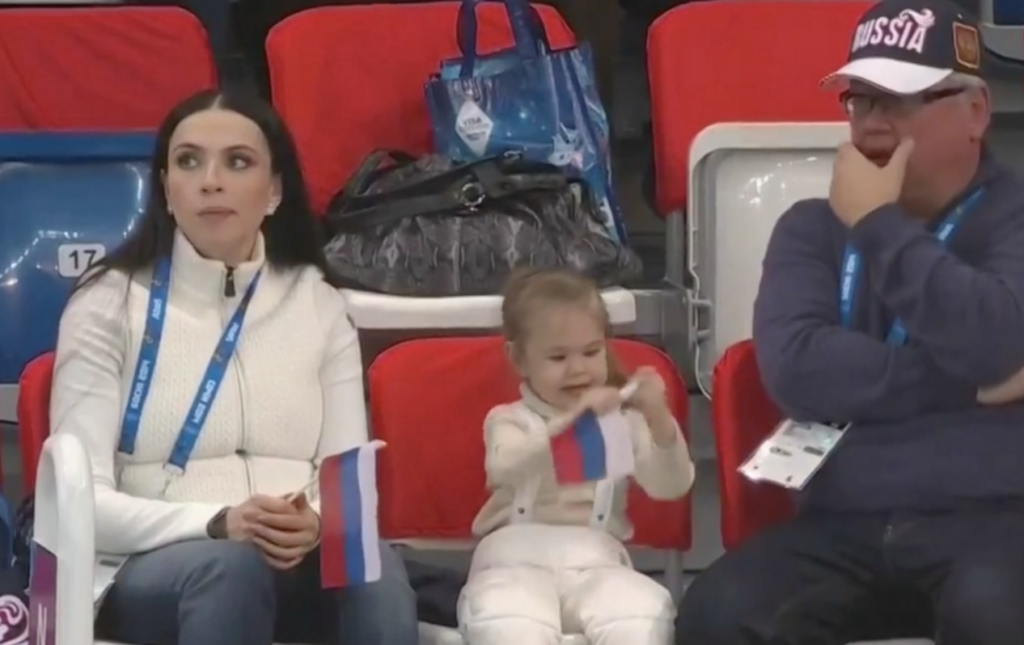 Navalny writes: Despite the large number of joint photos (and even with a common child), our lovers actively deny everything.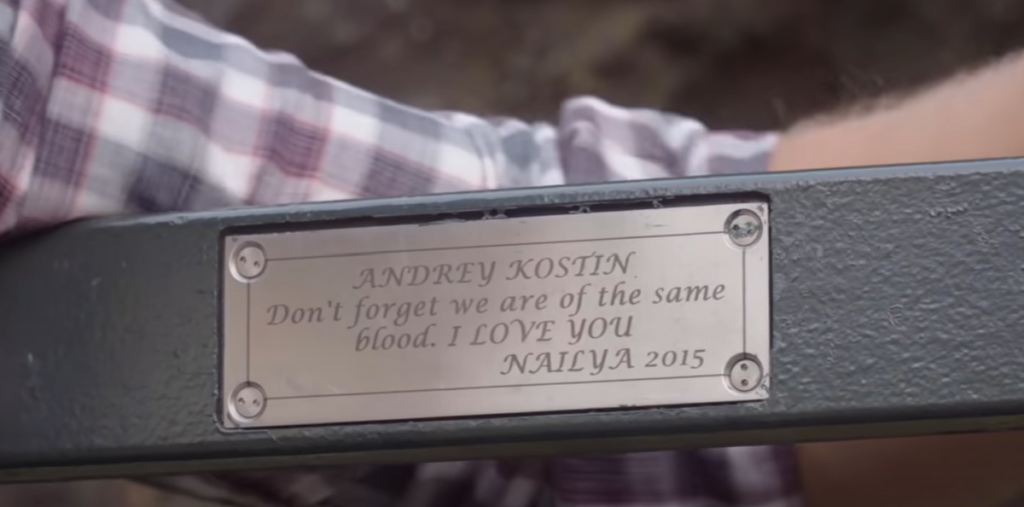 In 2019, Russian authorities blocked around 1,000 websites that mentioned Kostin and Asker-Zade. However, clues to their relationship were discovered by Navalny in New York Central Park, where Asker-Zade professed her love with a $10,000 plaque on a bench.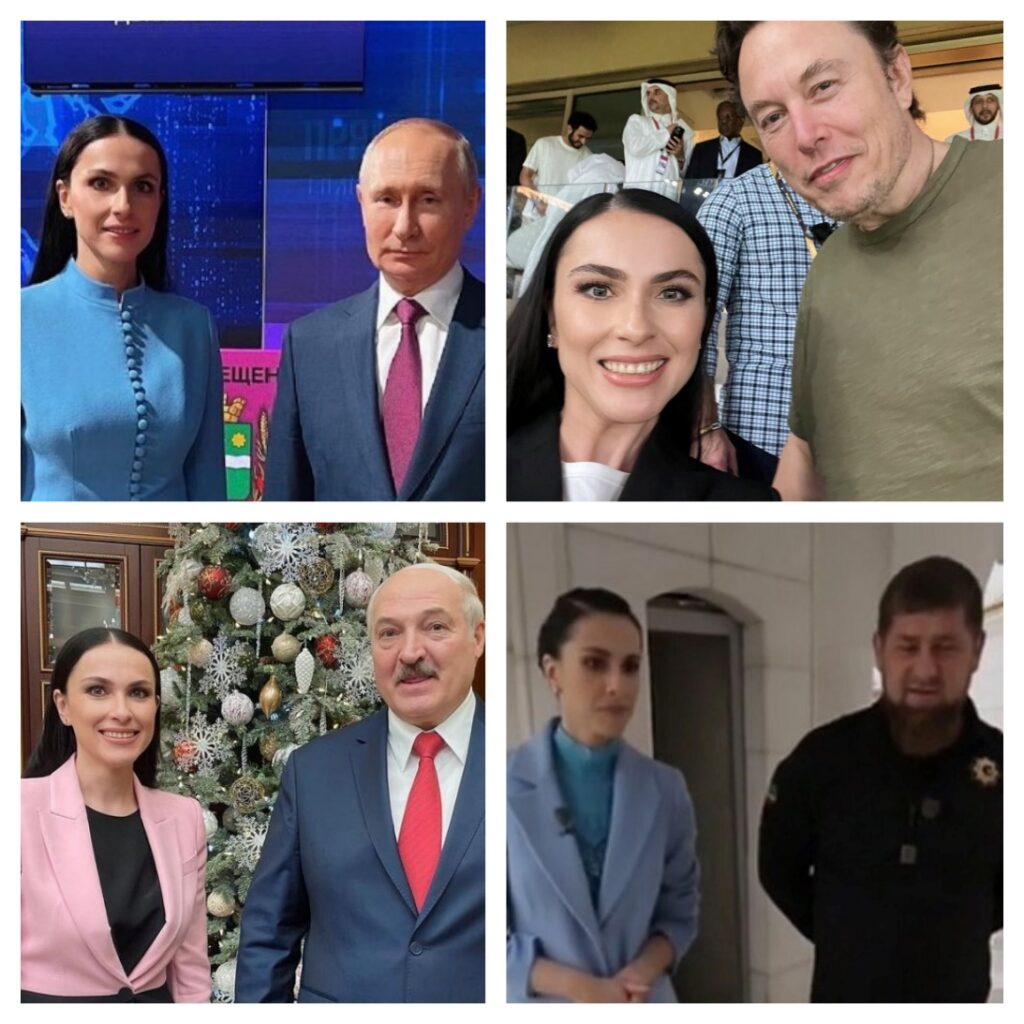 The Insider published an article in 2020 in which it discussed 13 friends of Putin who are famous Russian propagandists. The publication accessed the databases of the Federal Tax Service to identify how much of taxpayers money is spent on the salaries of the main stars of Russian propaganda.
At number 11, we find Asker-Zade with a reported income of ₽6,508,202 Russian rubles. The article put this figure into perspective by using the measure of the average Russian pension of ₽14,000. Based on this, Asker-Zade's reported salary is enough to fund 38 Russian pensioners.
At this time of The Insider article, she was the host of "Characters with Nailya Asker-Zade", where she interviewed leaders of Russian business and politics. She travelled on her private jet.
Musk may have not found himself on any of Asker-Zade's TV broadcasts, but he is certainly now among her hall of fame.
Asker-Zade posed with Russian President Putin, Belarussian President Lukashenko, and Ramzan Akhmadovich Kadyrov, Russian politician who currently serves as the Head of the Chechen Republic.