Projecting and securing the national security interests and policy goals of the United States and the United Kingdom are often best achieved and maximized as a symbiotic relationship between diplomats, the active components of the military, civil servants, private business representatives, and former government and retired military officials turned contractors. This combined effort is particularly valuable – and vitally expedient – in navigating regions and countries that pose on-going risks, foreign policy challenges – and national security threats.
In classic John le Carré terms, this coming together of synergetic talent is an exercise in counting and assembling 'tinkers, tailors, soldiers, sailors,' and yes even 'spies.' However, typically, it is far more of the former than latter and far more mundane than nefarious – that is, until Sky News in a single-source report added 'mercenary' to the fray. The damage to this vital and organic cross-section of expertise and their positive influence on national security was immediate and deep.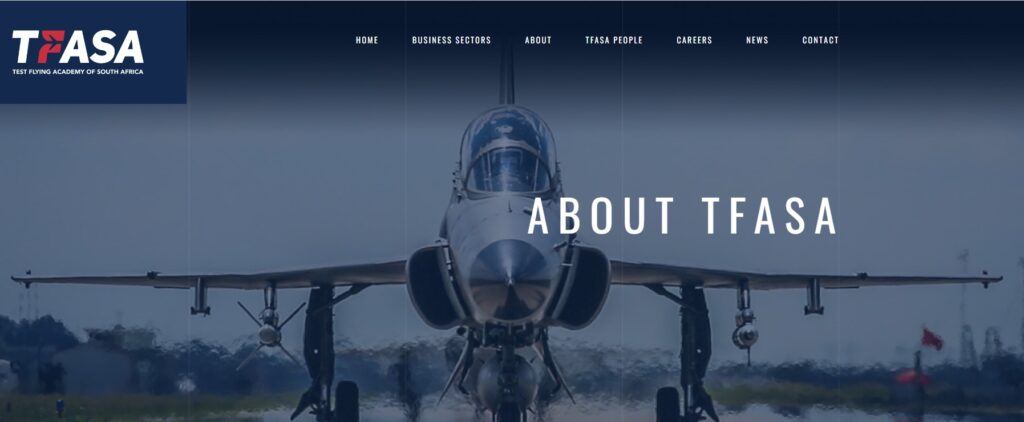 Former Royal Air Force (RAF) military pilots, putatively working as military contractors for Test Flight Academy (TFSA) a flight school operating out of Overberg South, Africa, were outed by an 'unnamed British official' and accused of training – if not disclosing military secrets – fast jet and helicopter pilots for the People's Liberation Army Air Force (PLAAF). Ominously, the official claimed that they were "almost certainly enhancing China's military knowledge and capability." Suddenly, contractors – especially military contractors – became a dirty word overnight and the delicate balance between government and officials and civilian contractors was upended.
It would only get worse.
The British Ministry of Defence (MoD) spread fast jet fuel on the fire – likely intentionally – by releasing a statement of its own, "warning its former military personnel not to be lured to China with lucrative contracts to train that country's armed forces." News of upwards of 30 former RAF pilots in China earning as much as $270,000 quickly spread to Washington and throughout the capitals of its NATO allies – including Brussels.
British outage devolved into global outrage. U.K. Armed Forces Minister James Heappey said the government wants to change the law to introduce a "two-strike rule" which would result in British pilots being given one warning before they were prosecuted.
"We've approached the people involved and have been clear of them that it's our expectation they would not continue to be part of that organization."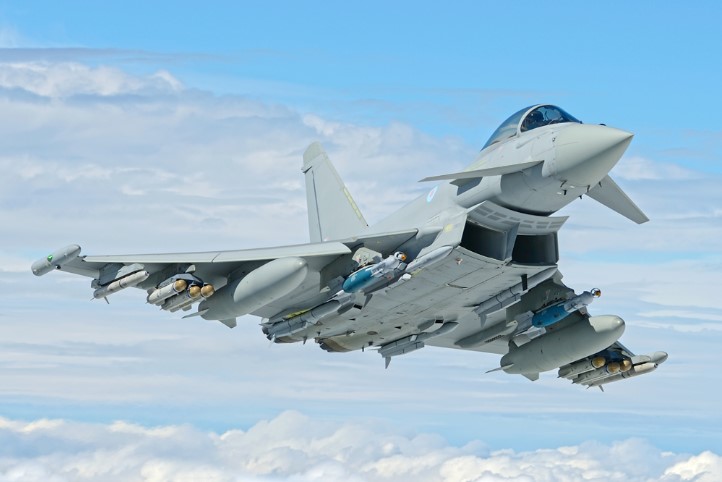 Richard Marles, Australia's defence minister, indicated he would act to stop former Royal Australian Air Force pilots from training PLAAF military pilots.
On October 19th, the Washington Post published an investigation after obtaining records under the Freedom of Information Act, concluding "requests to work for foreign governments are largely rubber-stamped" – and that "most are hired by countries known for human rights abuses [and] political repression." Not long afterwards, Australia arrested a former U.S. military pilot – a former U.S. citizen – for allegedly training Chinese pilots as well.
Troubling? Yes.
Corrective action needed? Absolutely.
Prosecution necessary? Highly likely.
However, it is essential in terms of national security not to go down a path that leads to guilt by association for the contracted work force – who tend to be mostly retired military personnel. Handfuls of rogue mercenaries, if indeed that is what they are, cannot and must not eclipse – or curtail – the valuable work and relationship building undertaken day in and day out across the four corners of the globe. U.S. and U.K. national security are highly dependent upon the contributions of civil and military contractors – and critical bi- and multilateral relationships such as with Saudi Arabia and the Gulf States would suffer without them.
Diplomacy, be it governmental, military or economic, is a complex web of close daily interactions between serving officials – and former representatives and military officers – with their foreign counterparts in order to advance Washington's interest and goals. Each has their role to play, and both are necessary, especially in countries who pose the greatest diplomatic challenges.
Contractors working abroad, when properly overseen, are in effect equally valuable – if not more so – as domestic-based government exchange programs for military and diplomatic officials of foreign countries. Contractors can also work in combination or as a complement to "military training provided to foreign military personnel by the Department of Defense (DoD) and the Department of State (DoS)." Multifaceted in application, these training and consulting engagements serve a much-needed purpose: building relationships and influencing the future military leaders of countries around the world.
It is, therefore, important to recognize the discernable difference between the contracted workforce consultant and a mercenary – one provides an essential service for their country under the authority and direction of their government, the other to a foreign army, and not necessarily under the purview of the individual's country of origin. In the case of the RAF pilots, the 'service' provided to China was likely not vetted or sanctioned by the Foreign, Commonwealth & Development Office (FCDO), rendering them, by definition, as mercenaries. There are similarities – both are in high demand and their expertise and compensation for their services can be expensive.
On October 12th the Biden Administration released the 2022 National Security Strategy (NSS). The document, in President Joe Biden's own words, "outlines how my Administration will seize this decisive decade to advance America's vital interests, position the United States to outmanoeuvre our geopolitical competitors, tackle shared challenges, and set our world firmly on a path toward a brighter and more hopeful tomorrow." In an era of constrained resources – financial, personnel, logistics, and a multitude of threats spanning the entirety of the globe and its domains (air, land, sea, space, and cyber), the DoD is stretched to its capacity, and beyond.
To meet demand, and proactively counter these potential threats, the U.S. leverages its alliances and partnerships "to uphold and strengthen principles and institutions … These alliances and partnerships help deter aggression and provide the platform for mutually beneficial cooperation that strengthens the international order." NATO and the security partnership with Australia and the U.K. (AUKUS), for example, along with bi-lateral security agreements, permit the U.S. to maintain influence in regions with a reduced physical presence. By enabling our partners – through the purchase of technology, weapons systems and training, the DoD can build capacity and interoperability with our partners, instilling confidence and strengthening our alliances.
In order to support this demand, the DoD often turns to the private sector and its contracted workforce – who become an extension of the U.S. Government (USG), providing a valuable service and capability with a highly trained professional workforce. This contracted workforce conducts business under the authority and the direction of the DoD and Department of State (DoS), under the oversight of the U.S. Embassy.
Booze Allan, Leidos, Lockheed Martin, Boeing, Raytheon, General Dynamics, and Northop Grumman are amongst the titans of the Defense Industry, but they also subcontract to many smaller companies (veteran and minority owned) as a sub-contracted workforce, comprised of many highly trained professionals – many retired from the military. Their skills are critical, and their impossible-to-replicate experience is immeasurable. The unique services they provide contribute directly to U.S. national security. By leveraging this talent pool, the USG can confidently turn its attention to the most pressing issues at hand, knowing the contracted workforce is on the job enabling our partners for future missions.
The Middle East is illustrative as a regional example of this leveraged symbiosis between the USG and the private sector – and the national interests they serve. The region has suffered from instability for decades, with Iran being the principal agitator, as a state sponsor of terrorism and the primary source of weapons for terrorists in Palestine, Syria, Lebanon, and Yemen. Now, at a level not seen since the 1970s and 1980s when radical Palestinian liberation groups launched deadly bombings and hijackings in Europe against civilians, Mideast instability is spilling over into the continent again.
Most recently, the Pentagon accused Iran of providing Shahed-136s "kamikaze" drones and trainers from the Iranian Islamic Revolutionary Guards Corps (IRGC) to Russian forces in Crimea and Belarus. Iran in threatening Ukraine is now by extension threatening U.S. national security interests in Europe – particularly Washington's trading relationship with the European Union (EU) and of paramount importance NATO itself.
Now, more than ever, the cooperation of the U.S.' partners in the region – Saudi Arabia, Kuwait, and the United Arab Emirates – is needed to provide a reasonable balance in power to keep Iran in check and watching over Tehran's shoulder. In exchange, Washington's allies have requested assistance from the U.S. to modernize and strengthen their militaries, and the U.S. has obliged – resulting in the mutually beneficial relationship the NSS envisioned and solicited.
To foster and cement mutually beneficial quasi military and economic partnerships – which are immensely profitable to the U.S. military industrial complex and net contributors to U.S. GDP – major defense contractors rely heavily upon retired general officers of influence, including James Norman Mattis, a retired U.S. Marine Corps four-star General, who served as the Commander, United States Central Command (CENTCOM) and the 26th US Secretary of Defense, to lock-down the contracts. Mattis was critical in securing the cooperation of the UAE and its military – as was "retired Marine Gen. James L. Jones, a national security adviser to President Barack Obama, and retired Army Gen. Keith Alexander, who led the National Security Agency under Obama and President George W. Bush" in Saudi Arabia.
The valuable work of this heavily former military-centric contracted workforce also is laying the foundations – and trust – needed for future non-military economic activity. By example, Saudi Arabia's Vision 2030, offers American companies the opportunity to bid on desalination plants, aerostructure manufacturing, green technology initiatives, clean energy, nuclear power, genome research, and commercial real estate projects. As such, working diplomatic and military contacts are not merely endpoints for U.S. and U.K. national security. They are also entry points for U.S. and U.K. economic security and GDP growth.
Troubling as the fast jet RAF scandal is, the real story of the United States and the United Kingdom's military interactions around the world is not one of 'Tinker, Taylor, Soldier, Mercenary.' It is 'Tinker, Tailor, Soldier, (highly valued and needed) Contractor.'
Copyright 2022. Jonathan E. Sweet and Mark C. Toth. All rights reserved.