A decorated former Homeland Security agent recruited serving colleagues to access secure government databases so he could help China track down and harass US-based dissidents, according to court papers.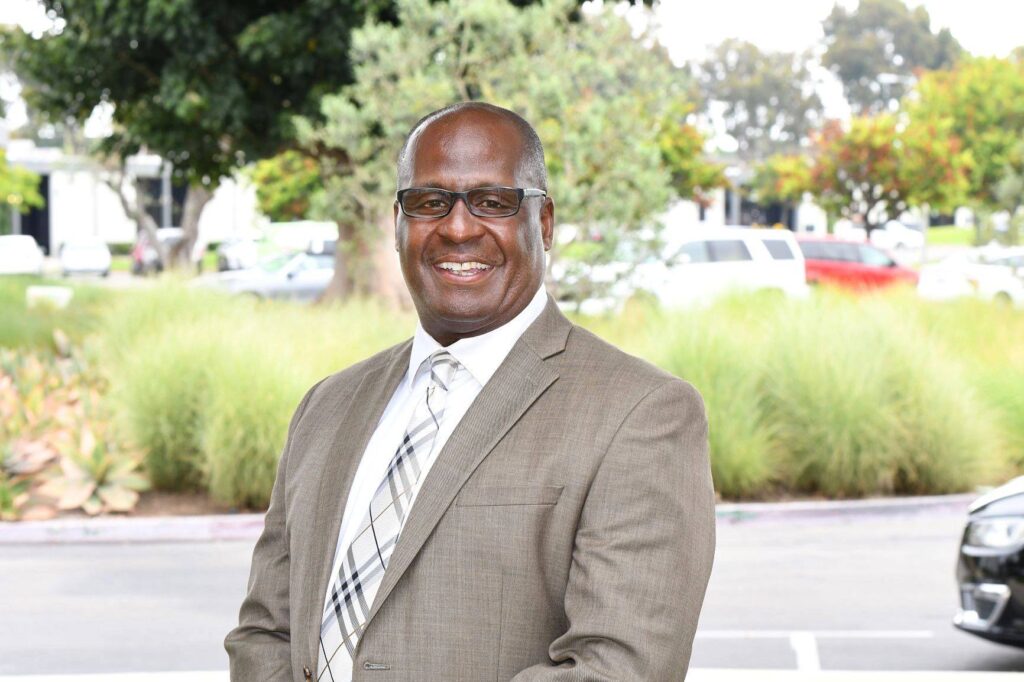 Derrick Taylor, 60, who is now working as a private investigator, has been charged for his part in what the FBI alleged was a scheme to stalk and harass activists living abroad.
Taylor obtained personally identifiable information of the dissidents, including dates of birth, passport numbers, flight records, and even photographs taken by customs when they arrived in the US, which he then passed on to his Chinese handler(s). In particular, one dissident and his daughter were targeted by Taylor between October and November 2021.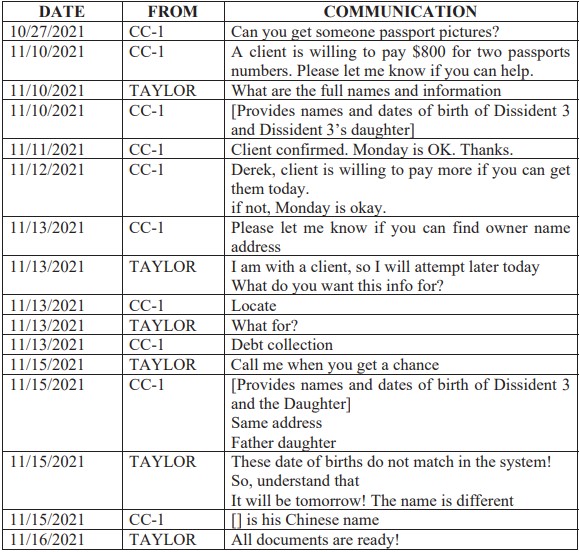 Federal agents accessed telecommunications between Taylor and his co-conspirators. In one exchange featured in the indictment, Taylor is told he will be paid $800 for passport numbers of the dissident and his daughter, along with their dates of birth. He is then promised more money if he can get the information within a day.
Records held by the Department of Homeland Security (DHS) show Craig Miller, 48, then accessed restricted US government databases to obtain information on the pair.
Miller, from Hastings, Minnesota, who has worked for the DHS for 15 years, some of which included serving alongside Taylor in Los Angeles, was also named in the indictment filed in a federal court in Brooklyn. It is alleged the pair obstructed justice by plotting to obtain information from a restricted federal enforcement database.
Investigators persuaded another serving DHS officer to make recorded calls to Taylor in which he convinced the latter that he had been subpoenaed to appear before a court for illegally accessing information on the dissident and his daughter. Taylor was purportedly recorded telling the (un-named) official to deny all knowledge of the scheme, while saying he had received the records from someone else.
Taylor grew suspicious during the recorded call and asked if he was being recorded, before claiming the information about the dissident and his daughter related to debt collection. In another call he allegedly changed his story again, claiming he had told the officer at the time that it was related to a missing child investigation.
When later confronted by the FBI at his home in Irving, California, Taylor claimed he had obtained the information about the dissident and his daughter from the dark web. In subsequent interviews, Miller allegedly admitted deleting messages between him and Taylor regarding the dissidents.
Taylor and Miller have been indicted along with three other men. Fan "Frank" Liu, 62, of Jericho, New York; Matthew Ziburis, a 49-year-old from Oyster Bay; and Qiang "Jason" Sun, 40, of China, were previously indicted in March.
"Liu, Ziburis and Sun used this information to target and harass these US residents while acting on behalf of the PRC government," the Department of Justice (DOJ) said in a press release.
If convicted, Taylor faces up to 25 years in prison, and Miller, who told agents he passed information to his old boss in exchange for a gift card, faces 20.
"This case exposes attempts by the government of the PRC to suppress dissenting voices within the United States. Actions taken by the defendants – two of which are current or former federal law enforcement officers – demonstrate how the PRC seeks to stalk, intimidate, and silence those who oppose it," said assistant director, Alan E Kohler Jr, of the FBI's counterintelligence division. "The FBI battles transnational repression because it is an evil in its own right, and an assault on the freedoms of an open society. Our community's safety and our nation's security were jeopardized by this criminal behaviour, and we remain dedicated to combating transnational repression and bringing to justice those that perpetrate it."
According to Taylor's website, he served for more than 25 years as a federal agent with the DHS and claims to specialise in asset and bank account searches, as well as criminal and civil investigations. He and Miller are further alleged to have destroyed evidence and lied to investigators.
Miller works as a federal agent in DHS's emergency relief operations in Minneapolis. The DOJ said the accused would be arraigned at a later date.