How Chinese propagandists use threats of death, rape and assault to suppress dissent over Xinjiang
Social media trolling, which "frequently evolve (s) into threats of death, rape, or assault", is being deployed by China to suppress reports of atrocities against Uyghurs and other minorities in the Xinjiang region, according to a newly released US Department of State report.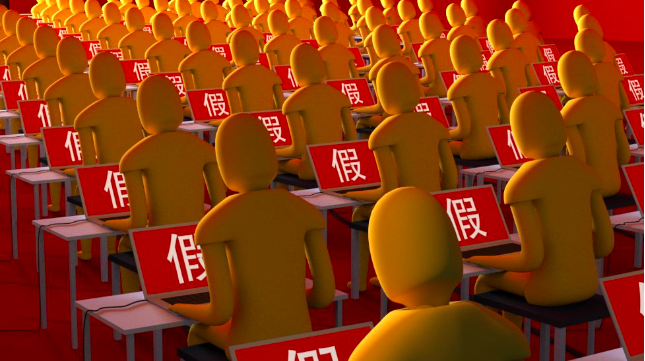 The campaigns, which feature on and offline harassment, are designed to prevent victims from sharing their stories or frighten them into silence.
There is no mercy in the sponsored attacks by the People's Republic of China (PRC), which include cyber attacks, and cyber bullying or harassment through doxing – a term coined for when an individual's personal information (such as full name, home address, or job) is published online without their permission.

The report by the Global Engagement Centre, the counter-disinformation unit, concludes that this is part of a coordinated effort to "amplify Beijing's preferred narratives on Xinjiang, to drown out and marginalise narratives that are critical of the PRC's repression of Uyghurs, and to harass those critical of the PRC.
"Despite these efforts to distract from the situation in Xinjiang, independent media outlets, academics and human rights activists have published multiple eyewitness accounts and verifiable data that China has imprisoned an estimated one million people and that credible evidence exists of torture, forced sterilization and other abuses," the report says.
The messaging tactics include flooding search engines and social media with disinformation to drown out content which contradicts Beijing's official line, and using sophisticated AI-generated images to insinuate authenticity around fake user profiles.
Another tool to manipulate narratives is to have pro-PRC actors engage in astroturfing – a term used to describe the effect of fake posts that create the illusion there is widespread support for a person or campaign when none exists.
The report gives the example of the PRC using astroturfing to suggest that the Uyghur population leads "simply happy lives," as well as creating posts extolling how, thanks to PRC policies, economic gains have been brought to Xinjiang.
It describes videos posted by 300 pro-PRC inauthentic accounts in mid-2021 which show Uyghurs seeming to deny abuse in the region and claiming that they are "very free."
PRC messengers also posted amplified content denying abuse claims by independent media outlets and internationally renowned thinktanks.
"Some of these accounts repeatedly denied the PRC's atrocities in Xinjiang, falsely asserting that the body of overwhelming and objective independent evidence of the atrocities is simply a fabrication of the United States and its allies," it says.
Social media hashtags such as #AmazingXinjiang and #Xinjiang meanwhile seek to highlight positive stories about Xinjiang and Uyghurs to counter independent reports of widespread abuse in the region.
Fake accounts were also posted of a multicultural society living in harmony, in stark contrast to the reality of the PRC's extensive surveillance of the Uyghurs, including PRC officials living in Uyghur homes for at least six weeks a year.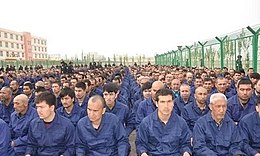 In 2017, authorities in Xinjiang began arbitrarily detaining Uyghurs and other Turkic peoples in a vast network of "reeducation" camps and prisons, despite no evidence they had committed crimes.
Tagged:
china
subversion
united states