Britain's most senior defence chief has suggested that the UK military should abandon outdated military projects and instead focus on drone warfare.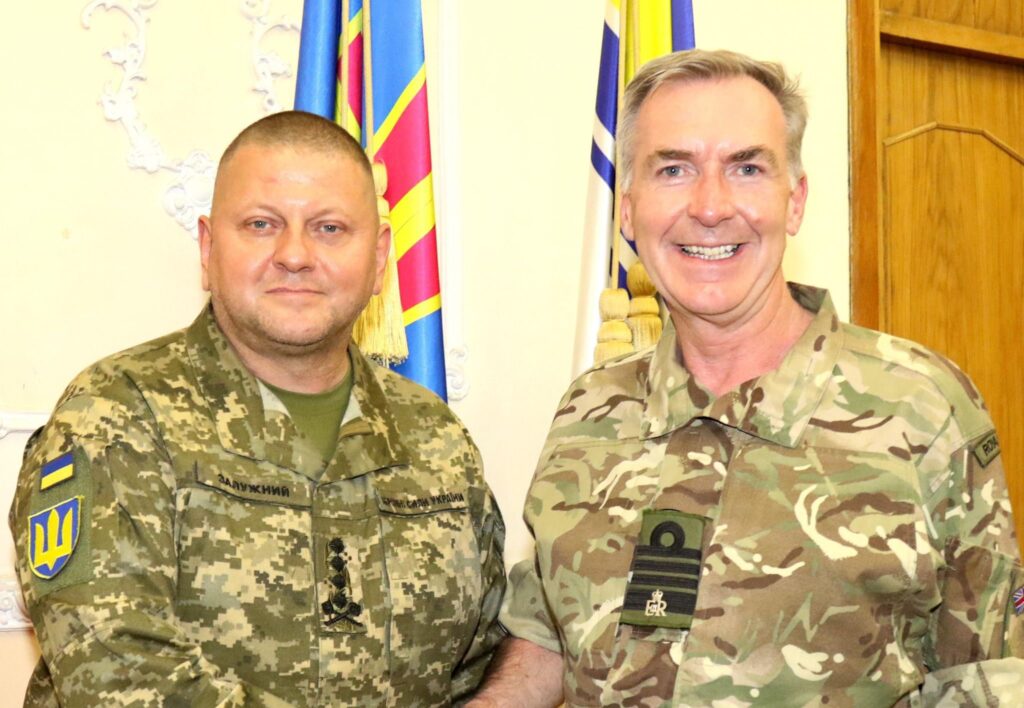 Admiral Sir Tony Radakin (Right) with head of the Ukrainian Armed Forces General Valerii Zaluzhnyi (Left)
Admiral Sir Tony Radakin, the Chief of the Defence Staff, warned that the armed forces were failing to enact one of the main lessons from the war in Ukraine by neglecting the importance of combat drones.

Admiral Radakin called on his fellow service chiefs to rapidly adapt their fighting capabilities, suggesting they build a fleet of 500 warships but with "400 of them drones", or an air force of 2,000 fighters but three quarters of them unmanned aerial vehicles.

The Chief of the Defence Staff also questioned if Britain's £53 billion ($66 billion) defence budget was being spent "as wisely as possible".

During a talk at the DSEI defence exhibition, the admiral suggested that difficult questions needed to be asked within the military environment on how Britain needed to prepare for future conflicts,

He said: "What do we need to change? What do we need to actually ditch? What do we need to reprioritise to bring in extraordinary technology that's on offer?"

The admiral also questioned why the military had to "live with some of our ridiculous hierarchy and processes to do things differently in order to deliver more".

He said that the conflict in Ukraine was also demonstrating that long-range missiles and attack drones were having a real impact on the ability to penetrate a country's defences, with both Moscow and Kyiv suffering strikes.

He added: "Do we need to have a conversation about integrated air missile defence?

"Do we need to work even more closely with GCHQ and our intelligence partners in order to better protect not only the department of defence but our nation?"

It was now key for Britain's military leaders to enact the lessons learnt from the war, the admiral said.

"If we're providing literally hundreds of one-way attack drones to Ukraine, then when we look at our own army where are our one-way attack drone regiments?", he added.

The only armed drone in service with the British armed forces is the Reaper. A fleet of 10 Reapers have been used extensively in Iraq against the Taliban and in Syria where it was used to conduct attacks against Islamic State fighters.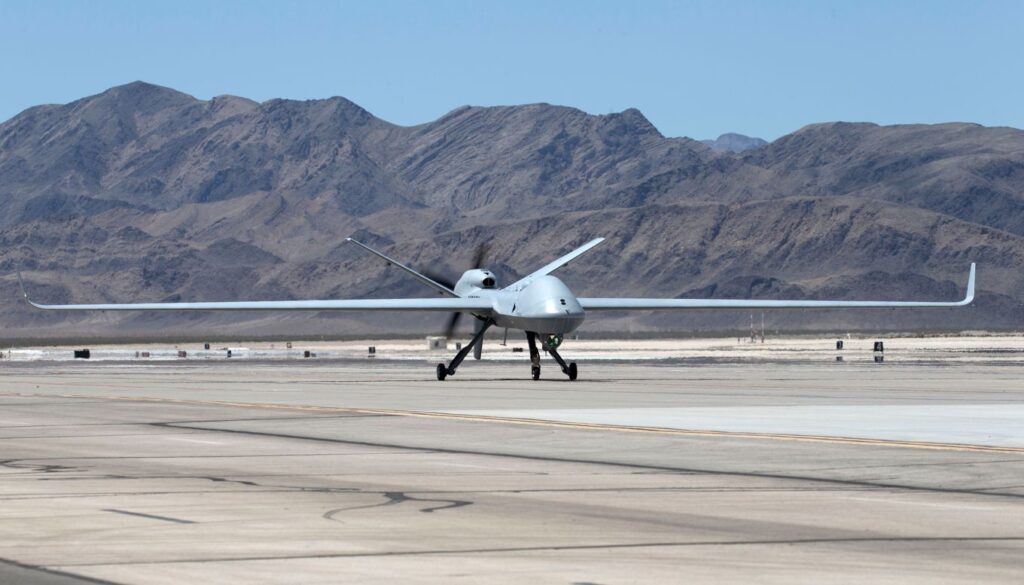 The Army also operates a fleet composed of hundreds of smaller drones, but their function is purely reconnaissance.
Similarly, with Ukraine's advances in naval attack drones, that have severely damaged two Russia ships, Sir Tony questioned why the Royal Navy was not developing a "coastal raiding squadron".

He urged military commanders to think differently, using their budgets for better procurement.

He added: "What would it look like to have 500 ships in the navy, but 400 of those are drones?
What would it look like to have an air force of 2,000 aircraft but 1,500 of them drones?

"What would it look like to have an army that has … the lethality of a couple of hundred thousand people, but it's supplemented by the extraordinary technology that we have?

"That feels to me that that's the journey that we're on, how we make that a more mainstream part of our armed forces."

Admiral Radakin also said the United Kingdom "will continue to be the strongest European partner within NATO," noting the country provides nearly 25 percent of the alliance's maritime strength and over 10 percent of its air and land elements.

He added: "That's an enormous position that the UK has within NATO, but I also think — and this is partly a reflection of Ukraine, we also need to look at the world where missiles are having longer ranges."

He also said that another new factor emerging in an ear of new global threats was "the return to statecraft and how nations operate when their predominant security risks are other states," such as Russia in Europe and China in the Indo-Pacific, following the last few decades that were "dominated by counterterrorism, by counterinsurgency operations," he said.

As a permanent member of the United Nations Security Council and one of the world's top economies and militaries, the United Kingdom relies "on world trade — the Indo-Pacific in the next 20 years is going to be 40 to 50 percent of the world's GDP," he said.

"So, it's not something over there. It's something here, and it impacts on all our lives, and then we have to respond to some of the concerns out there.
"We're really clear that Russia is an acute threat, that our primary responsibility remains in the Euro-Atlantic, but we also have responsibilities elsewhere," he continued.

"China we see as a systemic competitor, and our role is to maintain security and stability everywhere, and that's what we're trying to do in the Indo-Pacific."He also highlighted the "strategic anchors" the United Kingdom has, including military facilities across the globe, the Global Combat Air Program to develop a sixth-generation fighter with Japan and Italy, and the AUKUS agreement with Australia and the United States.