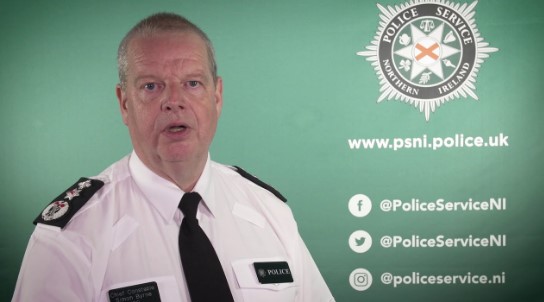 The future of the head of the Police Service of Northern Ireland was in the balance last night following a massive data breach that resulted in key information about thousands of officers being made public.
Politicians were split over whether Chief Constable Simon Byrne should resign after the personal details of 9,000 police officers made their way into the hands of terrorists.
The crisis has been described as a major national security failure for the police which will have serious and long lasting ramifications.
The leaked details also included the names of 40 officers attached to MI5, as well as personnel who had taken part in covert counter-terrorist operations.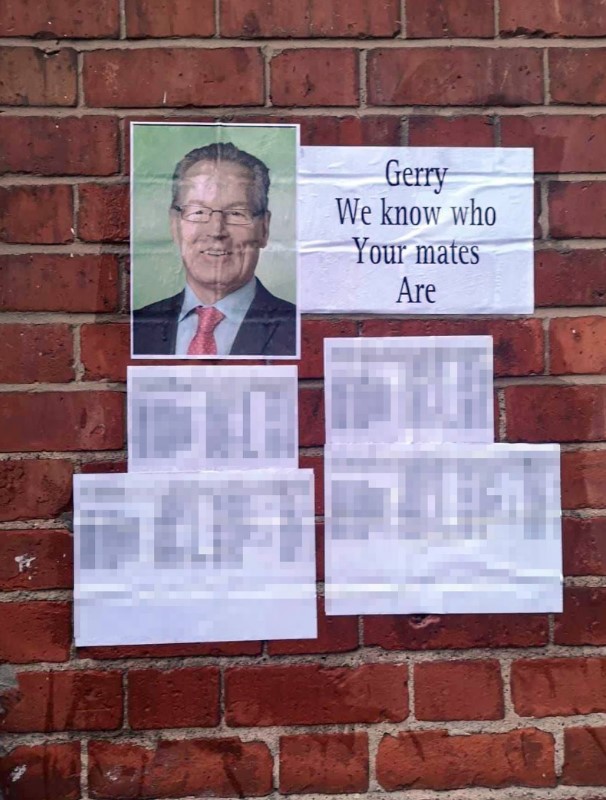 Colonel Philip Ingram, a former British Army Intelligence Officer, described the data breach as one of the most dangerous security failures in recent years and called on the chief constable to resign,

He told NSN: "The personal information release from the PSNI is one of the most significant and dangerous compromises in recent years. Dissident republicans using this data with that from other sources can easily identify special branch personnel, vulnerable personnel and with not much effort find their home addresses.

"The Chief Constable must identify if there was any deliberate intent behind the leak and look carefully at the culture he leads, given this is yet another example of a failure in leadership culture at every level.

"It's time for the Chief Constable to go and very serious protective measures be put in place for every officer, member of staff and their families affected. We often forget the impact on families and it is time for the Chief Constable to recognize that"

DUP leader Sir Jeffrey Donaldson told Radio 4's Today programme that the PSNI should not be left leaderless but that it needed to be established very quickly how the breach had happened.
Sir Jeffrey added the question of accountability for the breach would follow.

"But I don't want to leave the PSNI leaderless at this stage, it is important he oversees this stage of the process," he said.

"That leadership is necessary to ensure stability within the PSNI."

The information released in the data breach included the rank or grade of staff, where they are based and the unit in which they work.

Mr Byrne said the information could be used to "intimidate or target officers and staff".

Many police officers, especially from catholic communities, keep their employment secret, and in some cases even from many family members.

In March, the terrorist threat level in Northern Ireland was raised from substantial to severe, meaning an attack is highly likely.

The threat level increase followed an attack on a senior officer who suffered life-changing injuries after being shot several times by dissident republican paramilitaries.

Former NI Policing Board member Tom Kelly has said that the "buck stops at the top of any organisation" and that Mr Byrne should have stepped down within a day or two of the breach becoming public.

"He is ultimately responsible for this, there are serious questions to be asked because the safety of his officers are at stake," Mr Kelly added.

But Alliance Party leader Naomi Long said that as there was no Northern Ireland Assembly, no replacement chief constable could be appointed if Mr Byrne resigned.

"I believe in due process and I think that there needs to be a very robust investigation into how this was possible," the former justice minister said.

"This is an unprecedented breach and I think exposes a systemic failure in terms of data protection within the PSNI.

"However I tend not to jump to knee-jerk reactions when it comes to demanding people's resignations."
The PSNI has been engulfed in a crisis for over a week, when it revealed that personal details of every employee had been released as part of a freedom of information (FOI) request.

A member of the public had asked for the number of officers at each rank and the number of staff at each pay grade.

The PSNI's response included a spreadsheet that listed the first initial and surname of every officer and staff member. The document also contained each officer's rank, location and unit.

The information was posted on an FOI website and remained online for nearly three hours before it was removed.

The following day the PSNI also revealed that a police laptop containing personal details of 200 officers had been stolen from a car north of Belfast. The theft occurred on July 7 but was not reported to senior officers for three weeks.

The data breaches have caused panic among many officers and raised questions about the public's trust in the police.

The PSNI was created in 2001 as an outgrowth of the peace process that ended decades of sectarian violence known as the Troubles. It replaced the Royal Ulster Constabulary, which had been dominated by Protestants and shunned by Catholics.