A spy who told an undercover agent that once he obtained US citizenship he planned to join the FBI, CIA or NASA and then steal satellite and defence technology for the People's Republic of China (PRC) has been jailed for eight years.
NSN reported how Ji Chaoqun was convicted by a jury in the Northern District of Illinois back in September after the trial heard how the 31-year-old joined the US Army Reserves and lied to recruiters about never being in contact with a foreign intelligence service.
In fact he was specifically working under the direction of high-level intelligence officers at a key Chinese state security unit.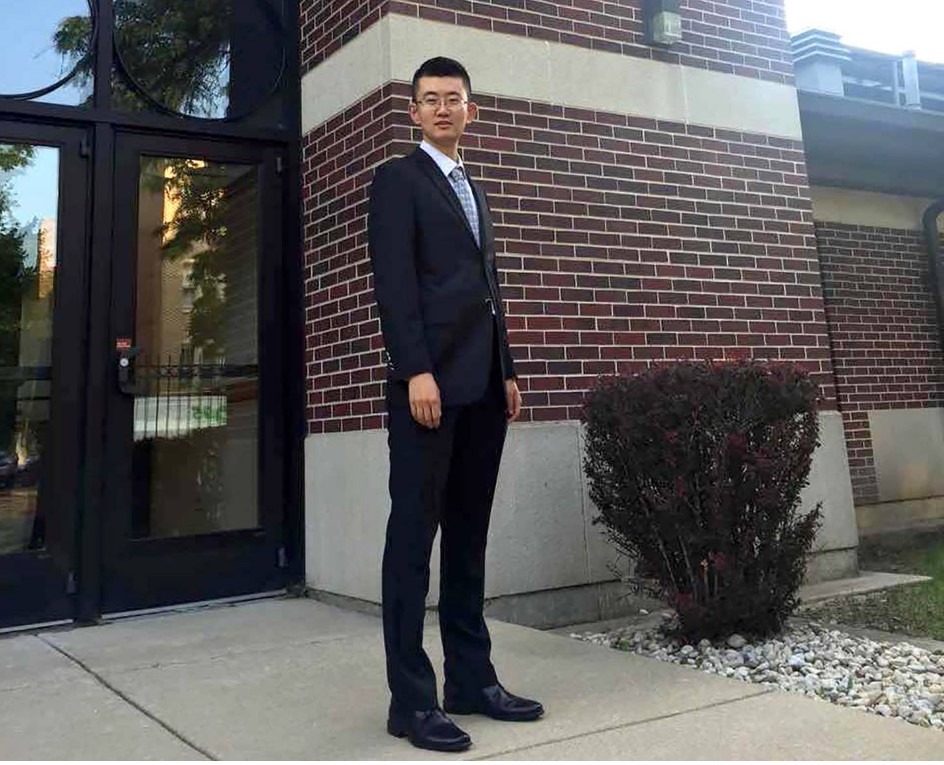 The court heard he had provided intelligence to the PRC enabling it to target eight Chinese and Taiwanese for possible recruitment as spies. Of those seven were working as US Defence contractors, according to prosecutors.
Ji arrived in the United States on a student visa a decade ago, settling in Chicago, and eventually graduating in 2015 with an Engineering Degree from the Illinois Institute of Technology (IIT). A year later he joined the US Army Reserves under a programme which recruits foreign nationals with skills considered to be in the National Interest.
The Department of Justice said he was arrested in September 2018 after several meetings with an undercover intelligence officer posing as an official from China's Ministry of State Security (MSS).
Ji boasted how with his military reservist ID he could visit and take photographs of "Roosevelt-class" aircraft carriers, and would one day work for the US intelligence services in cybersecurity so he could access their databases.
US authorities said Ji was under the control of Xu Yanjun, a prominent MSS official who was last year sentenced to 20 years in federal prison for plotting to steal trade secrets from US aviation and aerospace companies, including General Electric.
Earlier this month, former General Electric employee Zheng Xiaoqing was given a two-year sentence in the US for passing confidential information to the PRC.
FBI director Christopher Wray warned last July that China's goal was to "ransack" the intellectual property of Western companies so it could speed up its own industrial development and eventually dominate key industries.
China at the time accused Mr Wray and "smearing" IT, adding that had a "Cold War mentality".
United States prosecuting attorney John R. Lausch said Ji he had been given "extraordinary privileges," ranging from attending a premier university in China, to being allowed to come to America, and serving in the US military.
He added: "He used these privileges not to do good but to attack our economic and national security. Instead of using his premier aviation education in China to help that country innovate, he used it to enlist with the Ministry of State Security (MSS) to steal American aviation technology.
"Instead of using his privilege of studying here to learn important skills that could benefit his fellow citizens, he used it to sneak into this country as a spy and deceptively remain long after he was
required to leave. Instead of serving the United States with pride alongside our soldiers as a member of the U.S. Army, he intended to use that access as an avenue to steal our secrets on behalf of a foreign nation.
"Ji's severe abuse of the privileges this country extended him only to turn around and conspire to attack our economic and national security deserves our strongest condemnation. The Court must impose
a substantial sentence to deter others considering entering the United States to do the same."
Judge Ronald A Guzman handed down a 96-month prison term.
"He had much more in mind," Guzman said, as Ji sat at the defense table in an orange jail jumpsuit listening through a Mandarin interpreter. "It was his intent to become a long-term Chinese sleeper agent."