China offers the carrot of Outer Space to South Africa by inviting it to the moon.
The two countries marked the 25th anniversary of their diplomatic relationship by signing an agreement to cooperate on the International Lunar Research Station project.
Critics will wonder why Beijing wants SA on board for a project it could have either completed itself or partnered with a more advanced space nation.
---
China has further underlined its growing political and commercial influence over South Africa by announcing that it has invited its ally to help it build a permanent base on the moon.
The move was announced on the web pages of the Chinese embassy in SA a week after the two nations signed a Memorandum of Understanding (MOU) for the project.
The agreement, signed on the day which marked the 25th anniversary of the two countries opening diplomatic relations, sees SA becomes the first African nation to have a presence in space.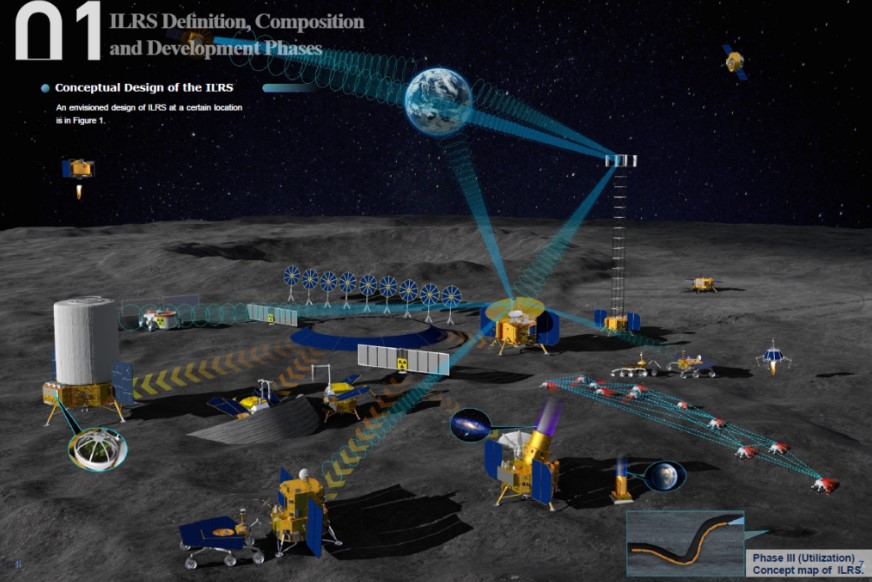 An artist's impression of how the China-SA moon base might look Credit: Sansa
Why we should worry: Outside of Beijing there is general agreement that China's presence and investments in Africa pose a threat to Western security interests, weakening relationships with current and emerging leaders. This has been accompanied by warnings that Chinese debt traps in sub-Saharan Africa could lead to nations mired in debt to the PRC and losing sovereignty. 
What are the Chinese saying about it?
The fact that SA is very much the junior partner was evidenced when it was the Chinese who announced the partnership first.
Chen Xiaodong, the Chinese ambassador to SA, said in a statement: "South Africa's formal entry of ILRS cooperation indicates that China-South Africa cooperation has been extended from near-earth space to the moon and deep space beyond."
What are South Africans saying about it?
Veneshree Maharaj, head of communications at the SA National Space Agency (Sansa) told News24 the opportunity to collaborate on the project had been offered to BRICS countries first and SA was the first country in Africa to become a partner on the project.
"We really cannot continue to operate as we have just within the constraints of Earth, let's also create those aspirations for South African citizen," she said.
What does it involve? For a joint project it is a little short on detail for now.
In a statement on the SA National Space Agency (Sansa) website it was announced that SA would be cooperating extensively, on the demonstration, implementation, operation, application, education, and training for the International Lunar Research Station (ILRS) project.