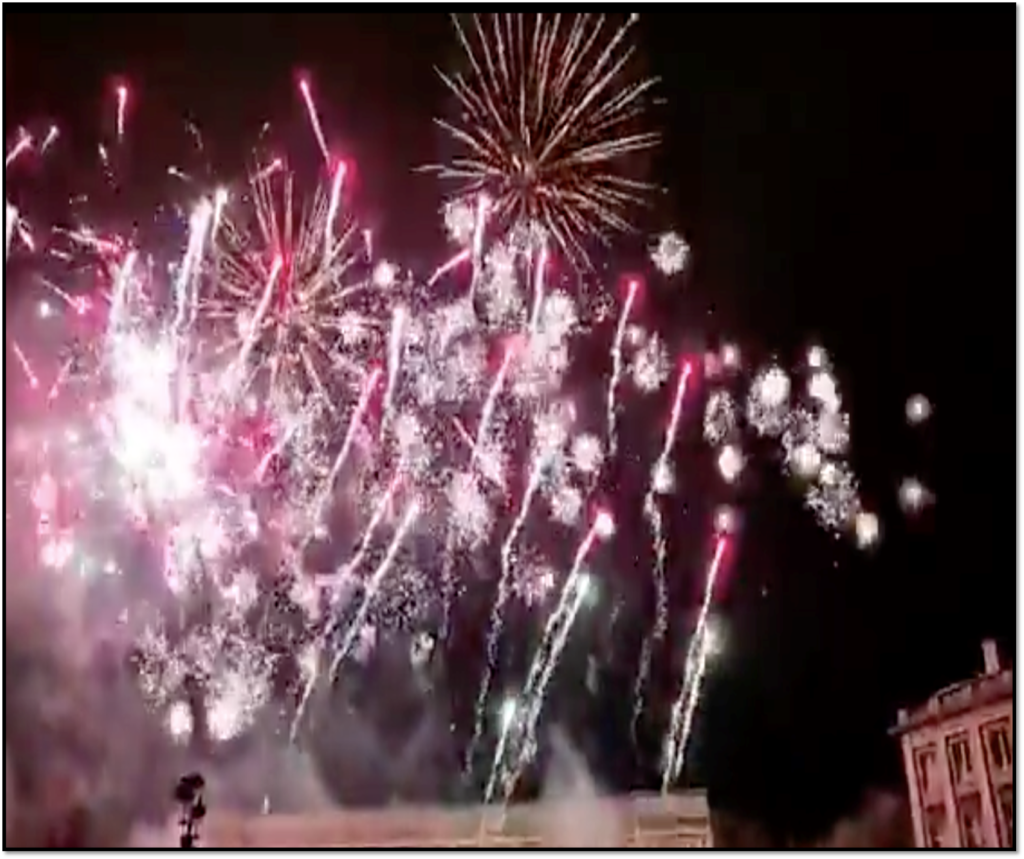 After a two-year COVID-induced absence, Brussels rang in the New Year with a spectacular pyrotechnics display at the Royal Palace.
But for the European Parliament a little under a mile away in Place Luxembourg, the real fireworks went off in early December when police carried out eight arrests in Belgium and Italy, while seizing around €1 million Euros in cash during raids on 20 addresses.
And when its 705 members – minus MEP Eva Kaili after her application to be let out of jail for Christmas on an electronic tag bracelet was rejected – return on January 16 for a ceremony to commemorate the 30th anniversary of the single market the mood will be anything but celebratory.
The original Qatargate scandal, which revolves around claims that the Gulf state handed suitcases full of cash to MEPs, lobbyists, and parliamentary secretaries in exchange for influence in the European Parliament, has since mushroomed into Moroccogate and Mauritiusgate as well.
Yesterday Parliamentary President Roberta Metsola announced the EU was launching proceedings so that it could remove immunity from prosecution against a further two MEPS. The EU has not confirmed the names, but they are reported to be Belgian lawmaker Marc Tarabella, and Italian MEP Andrea Cozzolini.
The move was in response to a request from Belgian police – both politicians have denied any impropriety.
The request must now be filed before the entire EU parliament on 16 January, before advancing to the body's legal affairs committee. A report on the allegations will then be prepared, before a vote in the full chamber on removing the MEPs' immunity.
And no-one here is giving assurances that it will stop there, prompting an American guide in Brussels to tell his New Year's Day tour party that the only one of the "Gates" missing in the EU's home city at the moment was Bill.
Danish MEP Niels Fugisang, who served on the same parliamentary committee as Kaili, compared the corruption scandal to a Tintin cartoon, while calling for profound changes.
He is also baffled and angry that countries can casually waltz into the EU and allegedly bribe colleagues to support pro-Qatari and pro-Moroccan policies.
Then there are the surreal details, such as Belgian police swooping on Kaili's father as he left the luxury Sofitel Hotel in downtown Brussels with €600,00 in a suitcase. The money allegedly came from Qatar but the recent World Cup host has vehemently denied paying any form of bribe, claiming instead is part of a conspiracy orchestrated by arch rival the United Arab Emirates.
"The story reminds me of a Tintin cartoon with people with suitcases filled with money," Fuglsang said. "It was hard to imagine this kind of scenario. It goes beyond my imagination, I would say."
He spoke to Kaili "many times" as both sit on the Parliamentary Committee on Industry, Research and Energy (IRTE) and recalls there being nothing out of the ordinary.
The one exception, he said, was when she gave her infamous speech shortly before her arrest, in which she defended Qatar's human rights record. That, Fugisang said, was "a bit strange."
He is calling for a "full investigation" onto the scandal, and is supporting calls by the Greens/EFA Party for the creation of a special parliamentary authority tasked with investigating alleged corruption.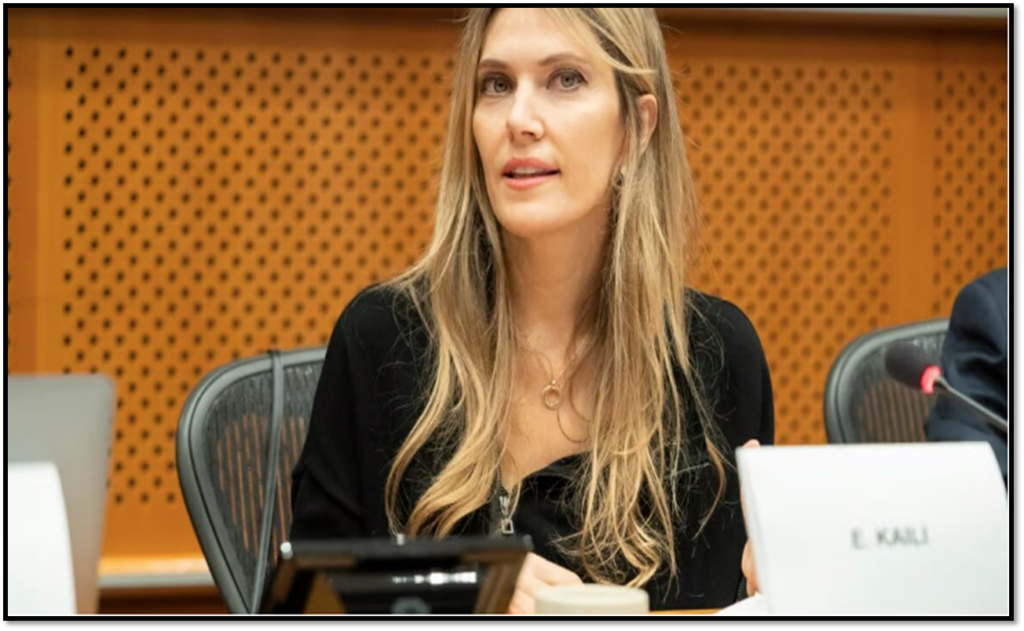 One of her lawyers, Michalis Dimitrakopoulos, told reporters in Brussels that she feels miserable, "very troubled" and betrayed by her boyfriend and co-accused Francesco Giorgi.
"Things are difficult, but we have very strong legal arguments to set her free," he said, arguing that the Greek MEP is "not a flight risk and not in a position to destroy evidence."
She has been in detention since December 9, after a Belgian judge ruled that her parliamentary immunity could not be invoked on the grounds that she was allegedly caught with cash from Qatar.
Kaili denies receiving money in return for influencing decisions affecting it in the EU parliament but, as her legal team point out, leaks from the federal prosecutor's office are not helping her image.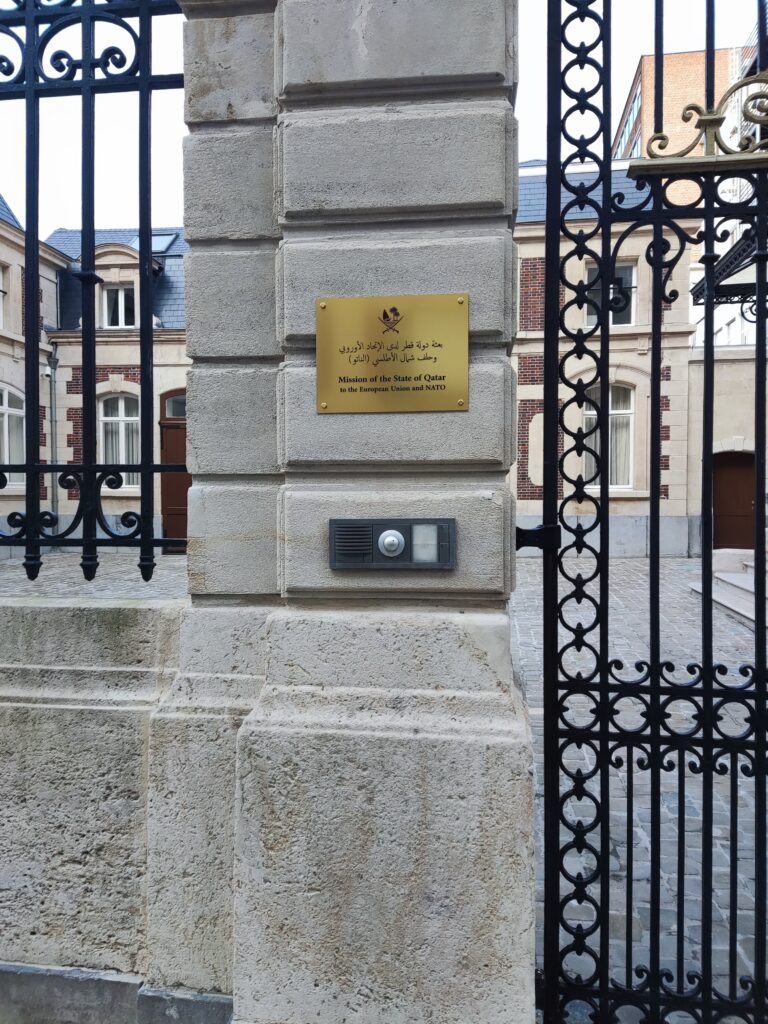 Last week the Le Soir and Le Repubblica newspapers published what appeared on the face of it to be explosive leaked court documents filed by the prosecutor from interviews 35-year-old Giorgi has given to the investigators.
In them the former parliamentary advisor to the Italian politician Antonio Panzeri claimed the latter was still a Socialist MEP when he starting taking money from the Qataris.Panzeri, who served in the European Parliament between 2004 and 2019, is also on remand in a Belgian jail as part of the same corruption and bribery probe.
His wife Maria Colleoni and daughter Silvia are under house arrest at their home in Bergamo, northern Italy. An extradition hearing was adjourned after Ms Panzeri claimed Belgian prisons were too overcrowded. Belgian prosecutors have accused her of money laundering, corruption, and criminal association in relation to both Qatar and Morocco. The whole family deny any wrong-doing.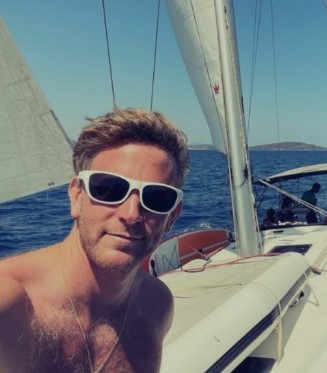 Giorgi has, according to Le Soir, described how Panzeri was approached by Ali bin Saeed bin Samikh Al-Marri in 2018 when his fellow Italian was still an MEP. Al-Marri broached the idea of promoting pro-Qatari legislation and lobbying in the European Parliament for cash.
"At the beginning of 2019, cooperation began," said Giorgi. "We had defined the amounts, which I find a little difficult to remember, for our respective [political] interventions. It was in cash."
Giorgi's testimony directly contradicted what Panzeri is alleged to have told the prosecutors, namely that he only began working for Qatar after his term as an MEP ended in July 2019.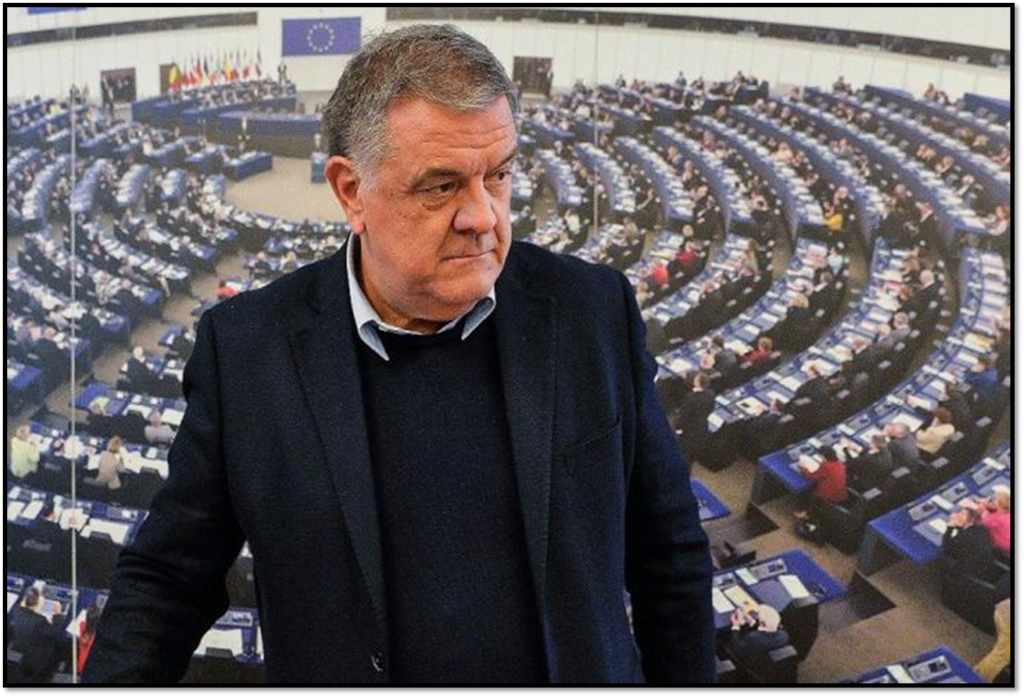 In his purported testimony, Giorgi claimed that both he and Panzeri also began illicitly working for the Moroccan Government "after 2019", and directly implicated the current Moroccan Ambassador to Poland, Abderrahim Atmoun, in the scandal.
"Provided that we worked to avoid resolutions against [Morocco], we would receive €50,000," Giorgi explained.
He added that he and Panzeri's system of professionalised corruption only really began after the creation of the Fight Impunity non-profit organisation in 2019:
"It was necessary to find a clear system that would not alert the authorities," he said.
Giorgi also claimed that, around the same time, both he and Panzeri began receiving bribes from the Mauritanian Government.
"Mauritania had an image problem," Giorgi said. "They hired Panzeri to fix it. As for my remuneration, I rented my apartment on Rue de la Tulipe to the Mauritanian ambassador. The rent was my compensation. Panzeri received €25,000 in cash."
Kaili, he said, had been aware that he had been receiving money, and knew of its origin, but denied she was involved in corruption. He claimed she asked him to stop several times, because it was threatening her position as an MEP.
She is unlikely to be the last EU member to be concerned about their political future, and whether it will include time behind bars. Mr Giorgi has said he suspects another of his former bosses, Italian MEP Andrea Cozzolini, of also accepting illicit Qatari funds.
The socialist group in the European parliament has asked Mr Cozzolini and several other its MEPs to step down from key posts while the corruption investigation continues, doubtless prompted by the Belgian federal prosecutor announcing that the IT resources of ten MEPs had been frozen to preserve the data on them.
The computer records seized so far are said to have shown up several anomalies in committee appointments at the European Parliament, and a suspicion that these were also part of the alleged cash-for=favours.
Meanwhile, details have emerged of a meeting between Messrs Panzeri and Giorgi and a Qatar delegation, which included the Gulf peninsula's Minister of Labour, Ali ben Samikh Al-Marri, in Brussels in a suite at Steigenberger Wiltcher's, a five-star hotel on Avenue Louise.
During the meeting — the details of which have been since revealed to the Belgian authorities through a combination of the hotel's CCTV footage, investigators' wiretapping of Panzeri's and Giorgi's phones, and recent testimony from Giorgi — Panzeri explained how the Qataris should "position themselves" during a forthcoming hearing on Qatar's human rights record at the European Parliament.
"The aim was to prepare Minister [Al-Marri] for this scheduled hearing in the European Parliament," said Giorgi, who is now in custody, told federal investigators. "And by 'preparing', I mean explaining to him the European point of view and advising [Al-Marri] on how to react."
According to Le Soir, Giorgi told Belgian prosecutors that his presence at the meeting was required as a translator, as Panzeri does not speak English. Le Soir added that the meeting, which lasted one-and-a-half hours, concluded with Messrs Panzeri and Giorgi "leaving the suite with a thicker bag than when they arrived".
A month later Al-Marri gave a speech at the European Parliament defending Qatar's Human Rights' record and accusing the western media of racism. Giorgi told the investigators the speech was written by Panzeri.
The Brussels Public Prosecutor's Office is continuing what are expected to be several months of further investigations.
And for the EU 2023 looks every bit as challenging as the last 12 months.