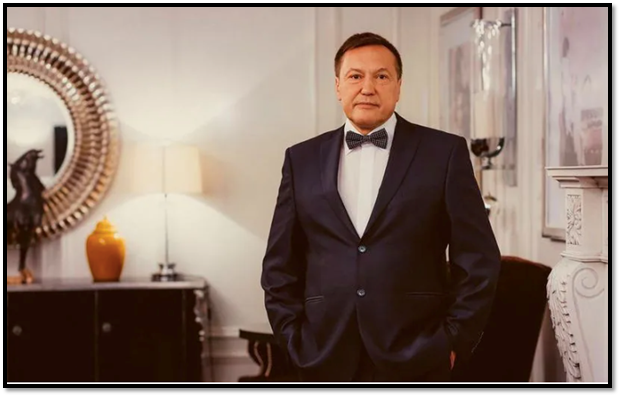 SUSPICIONS about the death of a Russian oligarch were compounded yesterday when it emerged that his body was cremated unusually quickly after an initial post-mortem revealed multiple internal injuries.
Pavel Antov, who was a sitting Russian MP and had criticised the Ukraine War, fell to his death from the window of a luxury hotel in the Bay of Bengal on Christmas Eve.
The Indian authorities had been expecting a request to repatriate the late tycoon back to Moscow but were instead told to burn the body without further inspection.
The request came from family members who produced a power of attorney document, which was used to override any objections from local police.
It mirrored a request from the family of his close friend and travelling companion Vladimir Bydanov, 61, who was found dead at the same luxury hotel in the eastern Indian state of Odisha just two days earlier.
A five-member team from the Crime Branch of Odisha are now studying the veracity of the power of attorney documents, but with both bodies now cremated it is difficult to see how they can progress their inquiries.
Antov, who criticised Russia's invasion of Ukraine as an act of terror, suffered a ruptured spleen and liver, according to an initial post-mortem.
Both injuries were ante-mortem – that is to say pre-death – but the Indian authorities were satisfied that they were caused by the fall.
Antov was declared dead on arrival at a hospital in Rayagada.
The cause of death specified in the report was rupture of left lungs, liver and spleen leading to haemorrhage, shock, and death.
"The postmortem report pointed out only causes of death. We have to collect circumstantial evidence to find out if Antov ended his life on his own or was pushed off from the terrace," said a police officer on condition of anonymity.
Two days before the multi-millionaire's death, Antov's friend and travelling companion Vladimir Bydanov, 61, was found unconscious at the same hotel, and could not be revived. In contrast to his friend, Bydanov's body did not show any external or internal injuries and he is believed to have suffered a heart attack brought on by a stroke.
According to the official version of Antov's death, he was so overcome with grief at this loss of his friend that he leapt to his death from a terrace on the 2nd floor of the Hotel Sai International.
Odisha director general of police (DGP) Sunil Bansal insisted "there is no foul play" in the death of the two Russians. However, Orissa high court lawyer Debashish Panda said police and doctors should have kept the samples: "If it's crystal clear that one died because of falling from a height then a chemical examination is not required. But how can one be so sure when there is no witness?"
Bansal added, "While Bydanov died of a heart attack, Antov most likely jumped from the roof of the hotel terrace," said Bansal. The state's police chief added that the district police are investigating the exact cause of death and the state's criminal investigation team (CID) will assist in the probe to establish the circumstances leading to the two deaths.
"If required, CID will completely take over the investigation of the case," said Bansal.
Alexei Idamkin, Russia's consul-general in Calcutta, told the state-owned Tass news agency there was "no criminal element in these tragic events."
The two dead Russians partied together at Antov's 66th birthday celebrations on December 21.
The Moscow-born tycoon was a member of Putin's United Russia political party but fell out of favour back in June when he briefly criticised the Russian missile attacks on Ukraine.
Antov posted a story on WhatsApp, commenting: "A girl was pulled out from under the rubble, the girl's father seems to have died. Honestly, it's difficult to call this anything other than terror."
Moments later, he removed the post, saying it had been uploaded by someone else, while insisting it was an "unfortunate misunderstanding," saying he was a supporter of the Russian President.
Antov added that he was a "patriot" and shared Putin's goals. But his about-turn nevertheless prompted widespread press coverage, which doubtless would have been picked up by the President and his close allies.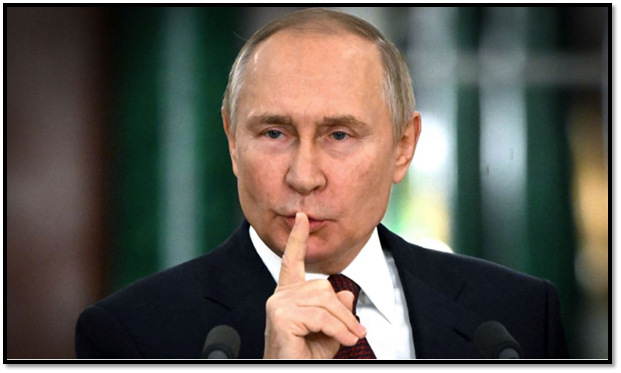 As National Security News reported earlier this month, these allies include the shadowy Wagner Group, a mercenary outfit facing lawsuits in the UK for war crimes, and which is suspected of carrying out several assassinations for Putin.
And while the Russian state media and their counterparts continue to insist there is no foul play surrounding the deaths of either man, this is not the first time high-ranking officials who displeased Putin have met their deaths in other mysterious circumstances, as social media users were quick to point out.
Earlier this year, Ravil Maganov, Chairman of an oil company that criticized Russia's invasion of Ukraine, died after falling from the 6th floor window of a Moscow hospital.
And in December 2021, Yegor Prosvirnin, founder of nationalist website Sputnik and Pogrom, died after falling out of a window of a residential building in the centre of Moscow. He reportedly threw a knife and gas canister out of the window before the fall.
Prosvirnin had supported Russia's annexation of Crimea in 2014 but later angered the Kremlin after predicting it would lead to a civil war and the collapse of the Russian Federation.
In October 2021, a Russian diplomat was found in a pool of blood after tumbling from the window of the Russian embassy in Berlin.
The man was a second secretary at the embassy, but German intelligence sources told the Der Spiegel newspaper he was believed to be an undercover officer with Russia's Federal Security Service (FSB).
Investigative outlet Bellingcat said it used open-source data to identify the deceased man as Kirill Zhalo, the son of General Alexey Zhalo, deputy director of the FSB's Second Service.
Police are also questioning Turov Mikhail and Panasenko Natalia, a couple who were part of the same four-member Russian tourist group as Antov and Bydanov.
Jitendra Singh, a tour-guide, who was accompanying the party, and Natobar Mohanty, a driver, are also assisting the police with their inquiries.
Last night there were reports from India that Pansensko and Turvo tried to flee the area after Antov's body was discovered. According to the police, the Russian couple tried to escape to Moscow through Kolkata, after Antov's death.
The Odisha crime branch team stopped both Russians as they boarded a train at Berhampur. They were brought to Bhubaneswar and interrogated overnight. Both were brought to the Cuttack headquarters and will be interrogated on Wednesday morning.