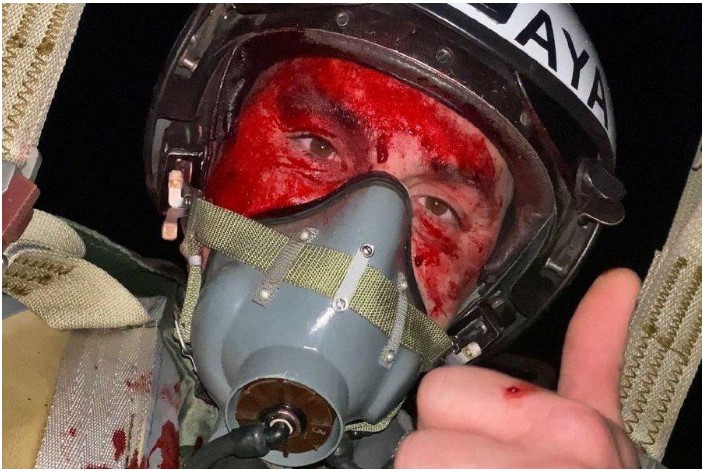 A UKRAINIAN pilot has taken the world's most courageous selfie – a thumbs up sign next to his blood-covered face as he was ejected from his MiG-29 and plummeted towards the ground.
Maj. Vadym Voroshylov took the astonishing photograph moments after an Iranian drone crippled his aircraft while he was defending his country's power plants from Russian drone and missile attacks.
Debris from the impact of the drone caused the head wound which left the blood dripping down his face.
The fighter pilot even had the presence of mind to direct his MiG away from a residential area over Vinnytsia in west-central Ukraine seconds before he was propelled from his cockpit.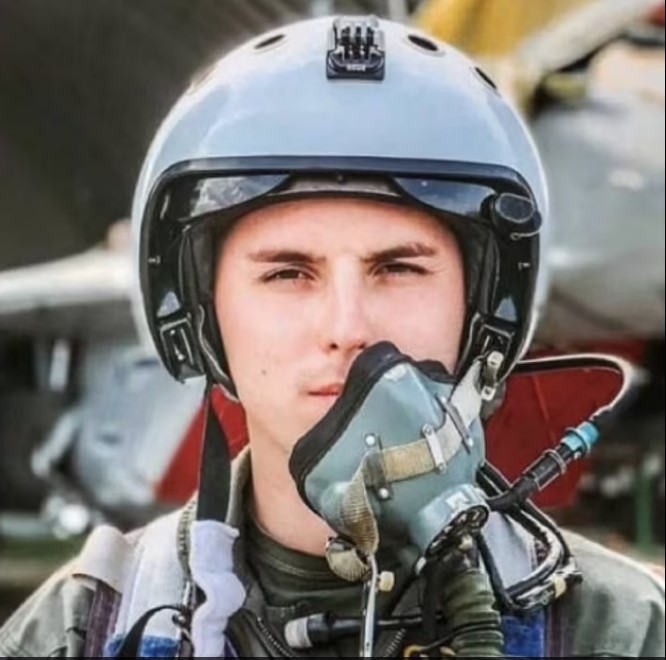 The feat on October 22 saw him awarded the "Hero of Ukraine, Order of the Gold Star" by Ukrainian president Volodymyr Zelensky last week, and the eternal thanks of the people below who were saved thanks to his bravery.
"Our country and the wonderful Ukrainians are invincible and unbreakable. It is in this struggle that one sees national unity and the nation builds itself up" – wrote the pilot on his Instagram page.
Meanwhile, following the news on the loss of Vadym's plane, residents of Vinnytsia decided to raise funds for a new aircraft for their defender.
Earlier Vadym, who flies under the call sign of Karaya, had won a reputation as a drone killed after shooting down five in a week, along with two missiles.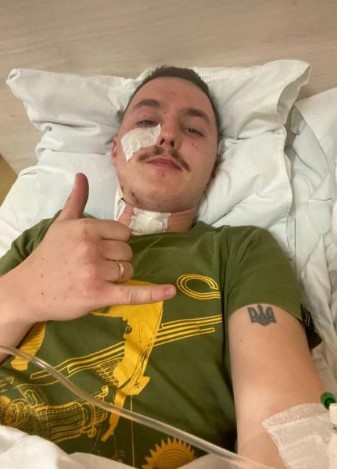 Having undergone medical treatment for the head wound, and a neck injury, Vadym is already back in the air.