A senior commander of the notorious Wagner mercenary group has been killed in an ambush by Ukrainian special forces.
The battle between the Ukrainian troops and the Wagner gunmen was said to have occurred at extremely close quarters with all of the mercenaries reportedly eliminated in the battle.
According to Pavlo Pataretsky, the commander of the elite Ukrainian Khort Special Forces unit which carried out the attack, one of those killed was described as being the organisation's deputy chief of staff.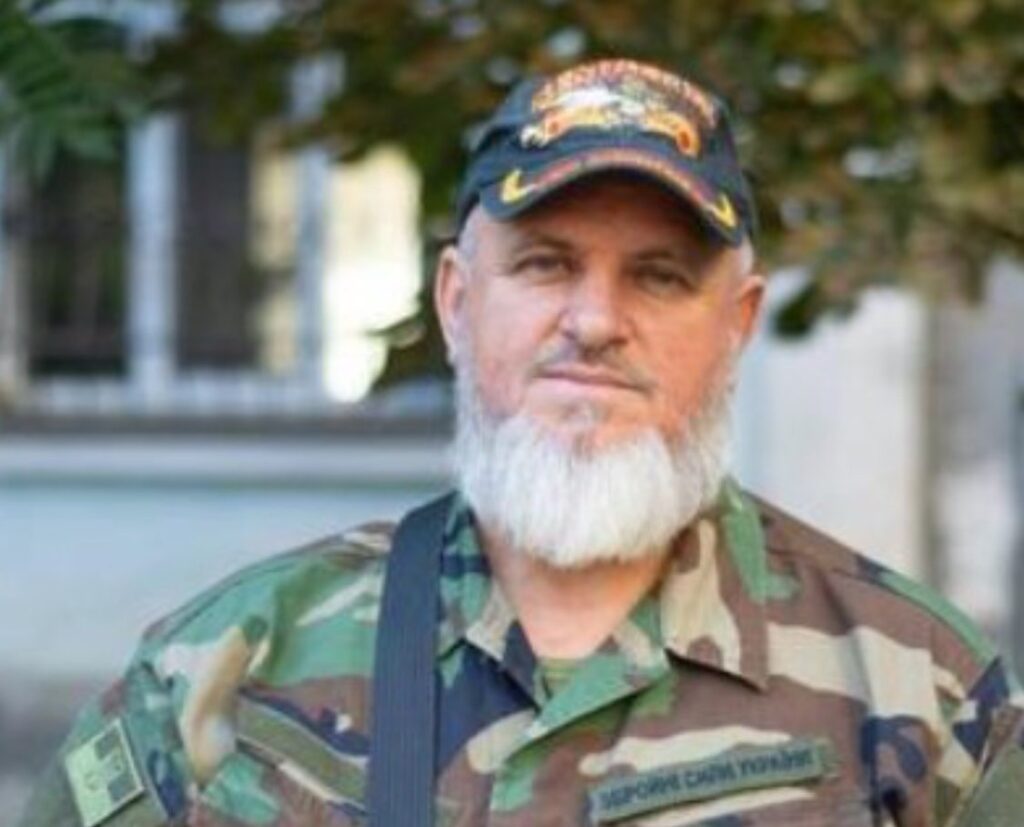 Pataretsky said that his unit had killed up to 200 members of the Wagner Private Military Company (PMC) during the Kherson offensive in September.
The Ukrainian commander added that his troops had also captured mobile phones which were now being scrutinised by the intelligence services to gain further information about the Wagner group.
The process of gleaning intelligence from devices like mobile phones and computers is known as battlefield exploitation and was used extensively by Task Force Black, the US and British special forces unit, in Iraq.
Pataretsky said it was only as the intelligence was being analysed that his team realised they had killed a senior member of the mercenary unit.
Details of the Wagner deputy chief of staff's death came in a statement on Facebook by the Ukrainian unit.
The Facebook post said: "During the execution of a combat mission, the fighters of our special unit in a close battle collided with a group of militants of the notorious Prozhynsky PVK Wagner.
"Combat contact sent the whole enemy group to hell. Their Deputy Chief of Staff was identified among the two hundred dead Wagnerivciv (members of the Wanger PMC).
"Congratulations to our brothers with a good catch, and the invaders should remember that in Ukraine you are waiting only for death."
Details of the Facebook post were later confirmed by Pataretsky, the special forces commander, who said that the attack, in which the Wagner deputy chief of staff was killed, took place in September.
He added: "Our group was killing it. We knew there were serious people out there because the weapons were appropriate. Besides, they were undercover military police, and all of them were officers.

"We have removed cell phones; our services have been breaking them for a month. When it was possible to pick up the code, all data was revealed: correspondence, photographs, and other intelligence. We then realised who it really was."
Up to 5,000 Wagner mercenaries are believed to have been killed or wounded while fighting in Ukraine since the start of the war.
The loss of a senior Wagner commander will be a serious blow to the notorious private military company, which is owned and financed by Yevgeny Prigozhin, a businessperson with close links to Vladimir Putin.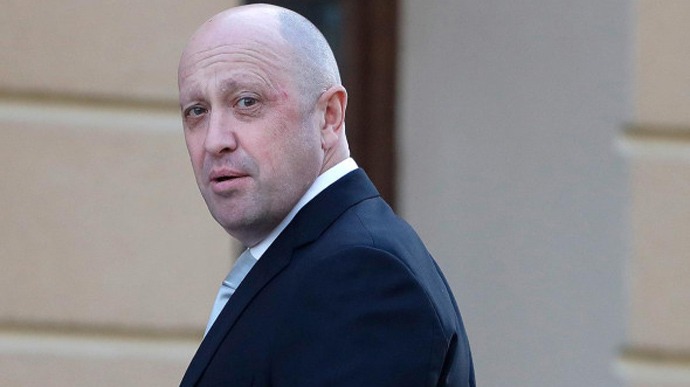 In recent weeks, Wagner has been forced to recruit hundreds of prisoners, including murderers and violent criminals. Convicts with the blood disorders AIDs and Hepatitis C have also been recruited.
Khort is embedded in the ranks of the 57th Motorised Brigade, which is currently taking part in the southern counteroffensive.
The Ukrainian special forces unit, made up of veterans of various special forces and security services units, was founded in March 2014.
Khort, like other elements of the Ukrainian special forces, is understood to have received extensive training from the SAS and the US equivalent Delta Force.
During the war in Iraq, Task Force Black, supported by a detachment from the US national Security Agency, targeted and killed hundreds of high-value targets by tracking mobile phone signals: a key part of developing a signals intelligence picture.
The tactics were so successful that many senior insurgent commanders refused to speak on or use mobile phones amid fears that they would be quickly killed or captured.
Ayman Zawahiri, the one-time second in command of Al-Qaeda and who was believed to have been the mastermind behind the 9/11 attacks, was reportedly killed after US intelligence experts used signal and human intelligence to pinpoint his location. The success of the operation was also down to Zawahiri's habit of walking out onto his balcony every morning at the same time.
The terrorist chief was killed in a CIA drone strike in Kabul in July.
Colonel Philip Ingram, a former military intelligence officer, said the intelligence gathered from captured Wagner mobile phones will be invaluable. He told National Security News: "Battlefield exploitation has become increasingly technical with the advent of computers, tablets and mobile phones.
"The data they hold, the connections they have made and the content they have access to is invaluable. That content can be used not just to build a clearer picture of an adversary, but for immediate targeting intelligence where recent posts can give away locations and much more.
"The content of phones tends to be very personal and from looking at messaging, the way things are said and the threads of conversations it is easy to pick up areas of concern, identify positive and negatives about the organisation the owner of the phone belonged to; this information could traditionally only be gained though HUMINT, Human intelligence or spies in the enemy camp.
"Exploitation of phones partially replicates that. In addition, wider contact lists will give numbers, email addresses and names that can be further exploited through electronic warfare or simple, proactive, psychological operations or PSYOPS.
"Capturing phones from members of the Wagner Group will give unique insights into how they operate, where they operate and could allow a greater understanding of what their future plans are. It will also give more accurate insights into their strengths and weaknesses as many people forget their digital exposure can give away far more than any physical exposure. Just as the West and Nato are supporting the Ukrainian forces with intelligence, what Ukraine captures, especially from the Wagner Group, will help target that intelligence gathering much more."
It has also emerged that the UK is in the process of signing new contracts with defence companies to re-equip the armed forces stock of missiles, such as the New Light Anti-Tank weapon, otherwise known as the NLAW.
The British armed forces originally had a stock of 12,000 missiles but at least 7,000 have been sent to Ukraine, where they have been responsible for destroying hundreds of tanks and armoured vehicles.
The shoulder-launched weapon was designed by Sweden's Saab, and made by France's Thales at a factory in Northern Ireland.
NLAWs along with thousands of Javelins, Brimstones and other anti-tank weapons, 16,000 artillery rounds, hundreds of missiles and six Stormer vehicles fitted with Starstreak anti-aircraft missile launchers are or soon will be on their way to the Ukrainian front.
Helmets and body armour have also come out of the UK's stockpile, along with 400,000 rounds of small arms ammunition.
Much of the ammunition donated, such as 155mm shells, is to fuel the dozens of Nato howitzers such as US-provided M777s, French Caesars, and German PzH 2000s.
More of the same is likely to be donated by the UK, according to Tom Waldwyn, Research Associate for Defence Procurement at the International Institute for Strategic Studies think tank.
He said: "The UK will likely continue the types of military aid begun in 2022 which primarily consisted of training for Ukrainian troops in partnership with allies and the donation of anti-tank weapons, man-portable air-defence systems, artillery and armoured vehicles.

"Ukraine certainly requires more of all of these things, as well as humanitarian aid which the UK is also providing. So far, the UK and other countries have largely drawn on stocks of equipment and ammunition to supply Ukraine due to the urgency of the situation."