Britain and Sweden move against spies recruited by the Russian GRU
David Ballantyne Smith fantasised about living out his life as an international spy and retiring to Moscow, where he would be greeted as a newly adopted hero by Mother Russia.
However, unlike George Smilley, the MI6 agent in the John Le Carre thriller which dominated the bookshelf at Smith's home, he was a lowly disgruntled security guard at the British embassy in Berlin.
Over a two year period the 58-year -old, who prosecutors said was motivated by a hatred of the UK, handed over intelligence about the activities, identities, addresses and phone numbers of senior civil servant colleagues.
He also passed on information on the operation and layout of the British Embassy in Berlin, which was said to be useful to "an enemy, namely the Russian state".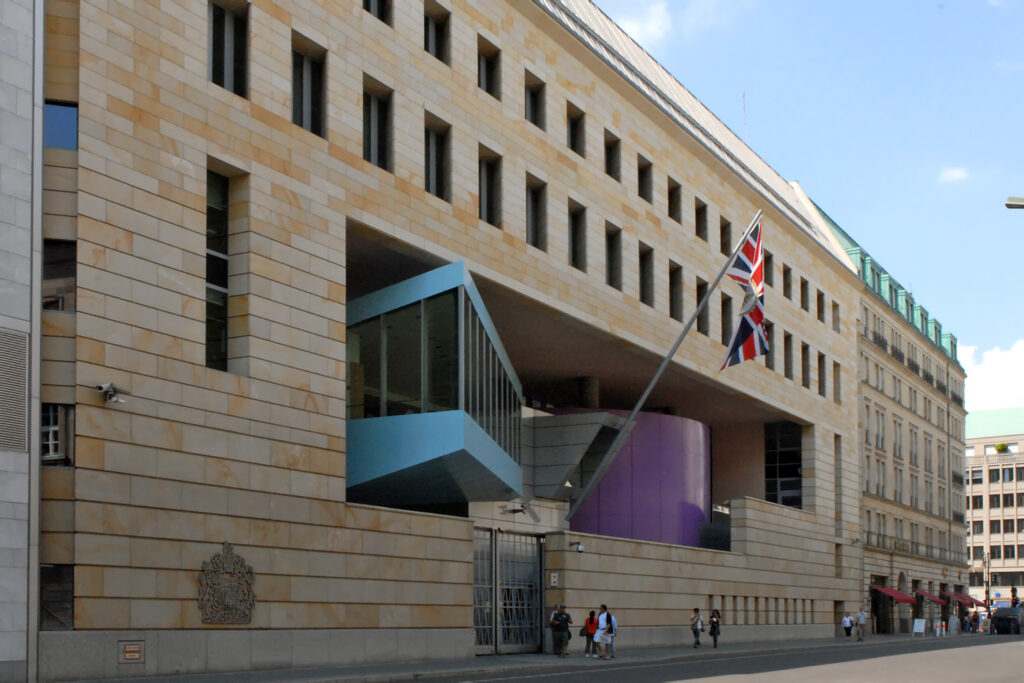 But all that came to and end when Smith was arrested in August of last year, and a raid on his Potsdam home recovered £800 in cash inconsistent with how the the traitor was living beyond his means.
Smith, who worked at at the embassy for six years before he approached Russian military attaché General Major Sergey Chukhurov in May 2020, was also said to have been angered at the flying of the Rainbow flag in support of the LGBTQ+ community.
Photographs of his living room subsequently published displayed Russian memorabilia, including a flag.
On his bookshelf were volumes on history and novels by the late John le Carre, who is best known for his Cold War spy thrillers.
At a plea hearing at the Old Bailey, Smith, now of no fixed address, pleaded guilty to eight charges under the Official Secrets Act by committing an act prejudicial to the safety or interests of the state.
He faces up to 14 years in jail.
Two Iranian brothers, meanwhile, have been charged with spying for Russia's military intelligence service in Sweden. If convicted both are facing life terms in prison.
One was a double agent who was also working for Sweden's domestic intelligence service, SAPO.
The authorities named the pair as Peyman Kia, 42, and Payam Kia, 35. It is alleged that they were handing over secrets to the Russians for more than a decade.
"It has been a complex investigation concerning a crime that is very difficult to investigate and the suspicion concerns very serious criminality directed against Sweden's intelligence and security system," National Security Unit chief prosecutor Per Lindqvist said.
"The information that has been obtained, transmitted and divulged could, by the fact that if it comes into the hands of a foreign power, result in detriment to Sweden's security."
According to a charge sheet obtained by the AP, the men have "jointly" passed information to the GRU during the period between September 28, 2011 and September 20, 2021.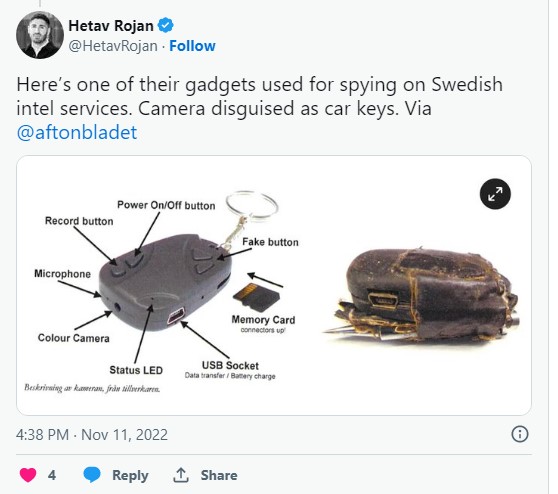 Payam Kia "dismantled and broke a hard drive which was later found in a trash can" when his brother was arrested.
SAPO said it became suspicious of the former employee and a preliminary investigation was launched in 2017.
Mr Lindqvist said the inquiry was started "because there was a suspicion that there was a mole, an insider" within Sweden's intelligence community.
Peyman Kia had worked there between 2014 and 2015, and that before that had worked in the Swedish armed forces.
"It is during these employments that the suspected acquisition must have taken place," they said.
Swedish media said Peyman Kia worked for the armed forces' foreign defence intelligence agency MUST and reportedly worked with a top-secret unit under MUST that was dealing with Swedish spies abroad.
"The suspected crime is a risk that every security service is well aware of, although we do everything to counter it," said Anders Kassman at SAPO.
Peder Ohlsson, head of the armed forces press department, called the crimes "very serious".
Swedish Defence Minister Pål Jonson said he had been informed of the case, but declined to comment.
The brothers became Swedish citizens in 1994. They were arrested in September and November 2021. Both have denied any wrongdoing, Swedish media reported.
A life sentence in Sweden generally means a minimum of 20-25 years in prison.
Tagged:
espionage
intelligence
russia
united kingdom