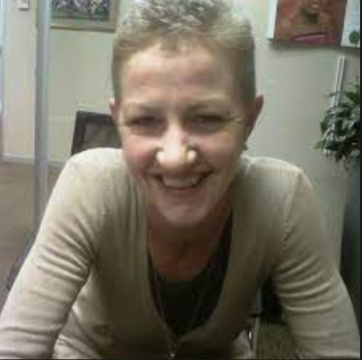 In July this year South Africa became a popular destination for Russian business jets and other aircraft – presumably because of the friendly relations between this government and that of President Vladimir Putin. However, when a jet that had just been registered on the South African airplane registry suddenly arrived in Moscow at the end of August, it drew the attention of people in aviation circles. ERIKA GIBSON followed the jet's tracks. Published courtesy of South Africa's vryeweekblad.com.
On 27 August, an Embraer Legacy 650 jet left Basel for Moscow. Basel is a popular destination where jets are upgraded, spiffed up and made fit for purpose for wealthy clients. An old friend, a plane spotter (people who watch online radar screens closely for any sign of unusual aircraft movement), mentioned that it was the jet's first flight with the registration number ZS-ABB.
Until shortly before that, it had been registered as P4-888 on the aircraft registry of Aruba, the autonomous Dutch island in the Caribbean Sea. Aruba is also a popular destination for those looking to "obscure" their ownership during the registration of aircraft, mainly for tax purposes.
The jet flew to Moscow via Turkey, where it is parked at Vnukovo airport: Russia's primary commercial airport and home to several official government airplanes.
An investigation revealed that Cape Jets, the South African company which "owns" the jet, is completely unknown in aviation circles. What makes it even more puzzling is the fact that it is registered in Johannesburg and not somewhere in the Western Cape.
It's neither illegal nor a breach of international sanctions, in any way, for a South African businessperson or aircraft operator to conduct business in Russia.
Therefore, the jet and its owners are at liberty to fly around in Russia. However, the timing of the registration of Cape Jets on the South African company register and, shortly afterwards, the airplane on the Civil Aviation Authority (CAA) registry was somewhat suspicious.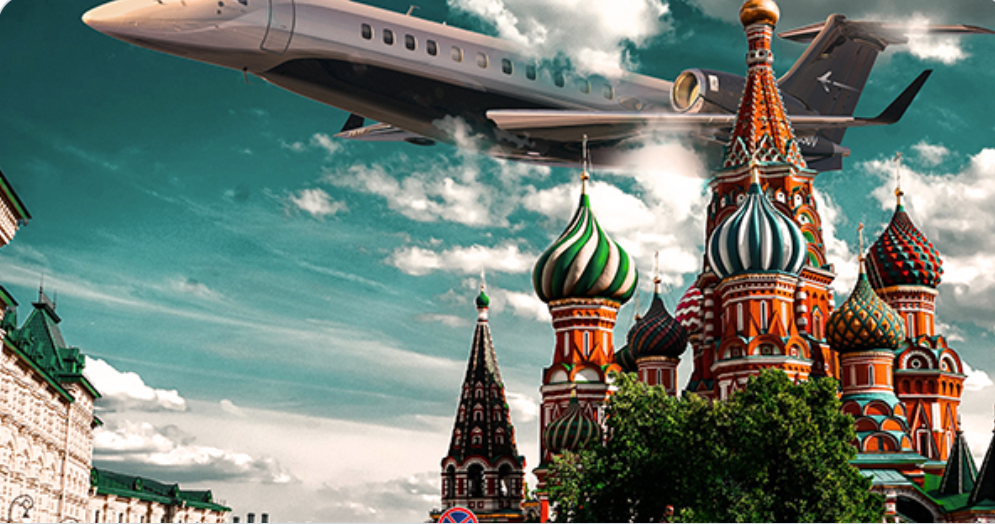 The company was registered in March: a few weeks after Russia's invasion of Ukraine and the consequent imposition of comprehensive sanctions by the US and European countries. Russian airplanes were stranded worldwide and were also confiscated. The Russians fought back and confiscated all foreign charter planes on Russian soil and placed them on its own register.
Russian aircraft must exercise circumspection and take long detours to avoid prohibited airspace. In short, it would, for example, have been much easier for a Russian businessperson to have a ZS-registered jet at his or her disposal. It would also have been easier for someone doing business with Russia and its environs to avoid unnecessary questions and flight authorisations.
South African operators who have been benefiting from international airplanes for decades, explain the popular arrangement involving registration of an airplane by one owner while it is actually owned, financed and used by a'beneficial owner.' This method of registration is popular among tax evaders, the rich, or businesspeople who require their dealings to be highly confidential.
Unfortunately, this is also the modus operandi of those with dark motives who scheme under the radar. The luxury yachts, houses, and other assets of dozens of Russian oligarchs worldwide were confiscated after sanctions were imposed against Russia, since they were painted with the same tar brush as Vladimir Putin.
One of the easiest and most popular flight-tracking methods is by means of accessible commercial apps like FlightRadar24. Only those with access to a country's official aircraft and navigation systems are able to obtain the finer details of an aircraft.
Owners can request apps to obscure an airplane's movement from the public. The Guptas did this in South Africa some years ago after journalists started tracking their aircraft's movements.
This is precisely what happened to the South African ZS-ABB jet shortly after its arrival in Russia. In such a case, inquisitive aviation journalists inevitably have to rely on the expertise of international plane spotters on Twitter. During the Ukrainian war, some of them got the tracking of foreign aircraft movements as well as of Russian yachts down to a fine art.
Few movements escape these team efforts. One of the experts, Gerjon, not only tracks airplanes, but also analyses aerial photographs. He is generous with his time and tracked the movements of the South African airplane effortlessly on his channels.
That enabled him to determine that the Embraer has never been in South Africa, even when it was on Aruba's register.
Normally, an airplane would also be subject to inspections and test flights by the CAA before it is registered locally, since the CAA is the regulator and has to take a certain amount of responsibility for the aircraft on its register.
Gerjon says the Russian connection with the airplane is undeniable, as it flies to and from Moscow almost daily. Other popular destinations are several Turkish cities, St Petersburg, Dubai, and even Beirut and Singapore. Since flying as ZS-ABB for the first time on 27 August, it hasn't been near Africa.
Cape Jets
According to the CIPC, the South African company registry, Cape Jets was registered in March and was taken over on 12 August by the two current directors. They are Andrew O'Flaherty, a South African pilot and aviation operator who owns several other companies, and Gerald Horalek, an Austrian.
Sisa Majola, spokesperson for the CAA, confirmed that the airplane complied with all the necessary requirements prior to registration. He also confirmed that all the necessary inspections were performed. However, the CAA only issued the airworthiness certificate on 5 September: a week after the first flight to Moscow.
According to aviation experts a registration can take months due to all the red tape and paperwork involved.
In the case of the Embraer, it was issued within two weeks after the two directors took over the company and the jet flew from Basel to Moscow.
Majola furthermore confirmed the requirement that a ZS registered airplane has to be managed by either South African pilots or pilots with flying licences that are underwritten by the CAA.
O'Flaherty confirmed that the jet belongs to a beneficial owner and is also managed by said owner and, furthermore, that the jet is actually stationed in Turkey and that the owner only uses it for personal business. He didn't provide any details about the owner but denied that he is Russian. He also confirmed that the owner makes use of South African pilots.
Explaining the super-fast paperwork regarding the registration of the jet, he explained that CAA inspectors were flown to Switzerland for the necessary inspections between 25 and 29 August. They issued a temporary airworthiness certificate to enable the flight on 27 August.
"A permanent airworthiness certificate has since been issued," he said.
O'Flaherty added that Cape Jets only took care of the registration but doesn't have any operational control of the aircraft. He didn't explain why it was necessary to register the jet in South Africa rather than in Turkey or another country with friendly relations with Russia.
Implications
The West is aware of South Africa's relations with Putin, even though the official point of view is that the government is "neutral" and believes that the problems between Russia and Ukraine have to be solved "peacefully."
It is probably beyond question that countries such as the US monitor Russian movements in South Africa closely. The first visitor to attract attention was Svetlana Medvedeva, former first lady of Russia, whose business jet landed in Cape Town in July.
Medvedeva's husband, Dmitry Medvedev, is deputy chair of Putin's Security Council. Her short three-day visit to Cape Town would probably have gone unnoticed if it hadn't been for the airport's refusal to refuel the aircraft.
Therefore, the whole company had to fly to Lanseria, an independent airport that buys its own fuel. Medvedeva and her whole company as well as several security officers occupied the VIP lounge at Lanseria and nobody else was allowed inside until their eventual departure.
The Russian embassy denied knowledge of the flight. Rumour has it that Medvedeva was in Cape Town to negotiate possible property transactions.
A week later, an enormous Antonov AN124 airfreight carrier landed at OR Tambo airport for unknown reasons and with an unknown freight. As was the case with Medvedeva's aircraft, the crew was also denied fuel by international suppliers, who insisted that sanctions prevented them from filling it up.
After a fruitless to-and-fro at a diplomatic and government level, the crew barely made it to the Maputo airport, discarding all unnecessary freight. They requested a direct landing, as they wouldn't have managed to circle over the airport once without crashing.
Since then, several Russian aircraft have flown to South Africa, but the details and identities of the operators are being entrenched in official applications. Defence minister, Thandi Modise, also flew to Russia in August to attend an international conference on safety, but no one knows how she travelled. Her spokesperson, Cornelius Monama, denies that a charter plane was used.
During the recent Africa Aerospace & Defence expo at the Waterkloof Air Force Base in Pretoria, more than 400 of Russia's best weapons were marketed by Rosoboronexport, the Russian equivalent of Krygkor.
In July, the Russian Export Centre (REC) group hosted a two-day business forum in Sandton to promote bilateral trade between South Africa and Russia. Journalists were prohibited from attending.
Afrocom, a Russian organisation promoting Russian trade in Africa, planned two additional conferences in Cape Town and Johannesburg for this week, but they were cancelled, presumably due to the mobilisation in Russia.
Aviation experts warn that South African operators must be careful not to be directly or indirectly caught up in secondary sanctions by the West. Even though O'Flaherty denies that the ZS jet belongs to a Russian owner, the airplane is active in Russia every day; if it were to be associated with any suspicious activities, the crew could be blocked and South Africa would then become involved in a diplomatic can of worms.
And South Africa can definitely not afford to be sanctioned directly or indirectly.
Erika Gibson is a Pretoria-based specialist writer on military matters.