In the fourth and final part of their series on the future of the Commonwealth, Mark Toth, Jon Sweet, and Alan Jenkins argue that King Charles and the Prime Minister have a vital role to play in safeguarding its future.
Queen Elizabeth II is now entombed alongside her parents, King George VI, Queen Elizabeth II, and her sisterPrincess Margaret, in St. George's Chapel on the grounds of her beloved Windsor Castle. In yielding her Scepter, Orb, and Crown before being lowered into the royal vault, Queen Elizabeth symbolically entrusted to King Charles III, an unrivaled 70-year legacy of commitment and reconciliation to the Commonwealth of Nations. Held together by her extraordinary force of personality and charm, the 56-member alliance in her absence is now facing an uncertain, if not uncommon, future.
If the Commonwealth is to avoid triggering a supernova and collapsing into a Chinese version of a galactic black hole, King Charles under the guidance of UK Prime Minister Liz Truss must find a way of balancing the gravitational squeezes being exerted by Chinese President Xi Jinping – a would-be Jacobite-like successor to Queen Elizabeth's legacy – and rallying the core of the alliance – to exert pressure back at Beijing.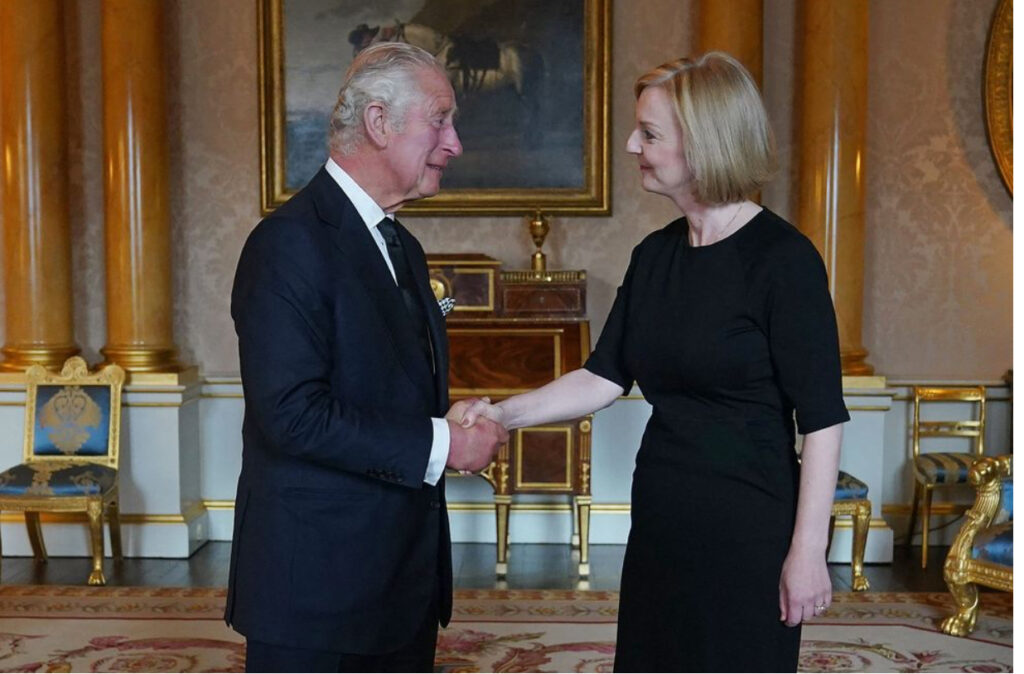 It will not be an easy lift for the Commonwealth, nor for King Charles or Truss.
The legacy of the UK's colonial – and recent past – weighs heavily on many Commonwealth-member–states and their citizens – and is not so readily entombed or forgiven. In Africa, Asia, the Caribbean and in the Middle East, the end of the 2nd Elizabethan era is unleashing growing tides of fury over the "legacies of colonialism, from slavery to corporal punishment in African schools to looted artifacts." Even the Queen's Scepter is steeped in Commonwealth controversy. Activists in South Africa are demanding the return of the Great Star of Africa (also known as the Cullinan diamond) which is mounted prominently near the top of the staff.
Xi, to date, has used this resentment to fan the flames of republicanism by heavily investing in Commonwealth member–states – $775 billion or more than one-third of China's $2.25 trillion investments and construction projects since 2005. It has already worked in Barbados – and is likely to succeed in Jamaica too. Australia, one of the Commonwealth's economic princes alongside Canada, New Zealand, Singapore, and India – could soon follow.
Consequently, as Truss considers the words of the hymn 'Who Shall Separate Us?' by Sir James MacMillan CBE and sung by the Choir of Westminster Abbey at Queen Elizabeth's funeral service, the British prime minister is obligated to investigate inwardly and outwardly – including the U.K. itself – for dividing forces that might fell the 56-member global association of nations comprising the Commonwealth.
This includes the royal family itself. Queen Elizabeth was able to deftly rise above the oft-repeated dysfunction of her family during her reign – and limit any collateral damage to the Commonwealth. Now, however, history is repeating itself as a "continental rift" between Prince Harry and his family is once again ripping the Royal Family apart – and potentially, parts of the Commonwealth along with it. Given Xi's machinations and designs on the alliance, the U.K. is very much facing an 'all hands–on deck' crisis.
Conceptually, the Duke and Duchess of Sussex could play a vital role in reimagining and preserving Prince Harry's grandmother's Commonwealth legacy – especially in the Caribbean and Africa given Princess Diana's charity work in both regions. Instead, her two sons, William, Prince of Wales, and Prince Harry are feuding, and opportunities to avoid repeats of the disastrous Caribbean trip by now Prince and Princess of Wales , are going by the wayside – and much to Xi's delight and pleasure.
Heirs often squander bequests, however, Queen Elizabeth's greatest legacy, the Commonwealth, is hanging in the balance. Neither King Charles, nor Truss can afford any further present-day royal family squabbles to aid in the alliance's downfall, considering the adverse economic harm and irreparable damage to national security that would befall the UK.
The UK's financial institutions and investment banks are also culpable – intentionally or not – in dividing the Commonwealth. While the U.K. has led the alliance in foreign direct investment in fellow member–states, "since 2005, 52% (£69bn) has gone to just two countries, India and Australia, with a further 22% (£29bn) going to Canada, Singapore and South Africa." Intra-Commonwealth investment has decreased by 30 per cent in the last eight years. Xi, calculatingly, has been shrewdly filling this void.
Centuries of 'take, not give' – including in the present given the Uk's positive £2.1bn positive trade balance with the Commonwealth – are haunting Truss and King Charles at the beginning of their stewardship. The economic disparity within the Commonwealth is stark – and poverty rates are one glaring measure.
According to the World Bank in 2022, one quarter, or 14 out of 56 member states had poverty rates in excess the global average of 27.4%, including: Sierra Leone (56.8%), South Africa (55.5%), Togo (55.1%), Zambia (54.4%), Malawi (51.5%), Lesotho (49.7%), Gambia (48.6%), Mozambique (46.1%), Nigeria (40.1%), Papua New Guinea (39.9%), Rwanda (38.2%), Cameroon (37.5%), Kenya (36.1%), and Gabon (33.4%). Nearly all are in Africa – and all are being actively targeted by Xi for ports, railways, Rare Earth Elements (REEs), and other industrial minerals including iron ore.
Xi, of course, is the most likely suspect – and the most capable. His assault on the Commonwealth is multifaceted. Fanning the flames of republicanism, subversive economic investment, control of natural resources, military encirclement – and a concerted effort to grow his influence over the armies of the Commonwealth. This includes Chinese military training in Cameroon, Rwanda, Guyana, funding Namibia's military Command and Staff College, and "training Kenya's paramilitary National Youth Service." Xi is also providing Barbados with military equipment and China's military academies are taking in students from around the Commonwealth – including Fiji.
All is not lost – yet. The nebula of a supernova is not hitherto upon the Commonwealth. The alliance lives. King Charles and Truss, if they so choose, still have windows of opportunity to defeat Xi and his modern-day Jacobite-like assault on the Commonwealth. Beijing, now $1 trillion into its Belt and Road Initiative (BRI), is facing rising global interest rates that according to a report in the Wall Street Journal by its chief China correspondent, Lingling Wei, ,may bankrupt many BRI projects around the globe.
Wei noted that of the $1 trillion in loans invested across Asia, Africa, and Latin America, 60% are to countries undergoing severe economic duress and gross domestic product (GDP) contraction. Tellingly, Wei also pointed out, "Beijing has also dialed down its rhetoric [about the BRI] in state media." While Wei notes, "a full retreat on Belt and Road is unlikely," a downsized version of the initiative is likely to come about, therein offering King Charles and Truss potential openings to put down Xi's would-be rebellion.
Xi is being confronted by rapidly decreasing GDP in China as well. First estimated at 5%, now 3.5%, Bloomberg News is reporting "several major banks don't even think 3% is achievable anymore." Between supply-chain issues, growing tensions with the U.S. over Taiwan, Chinese real estate developments slumping by 87%, and the global Covid-19 pandemic – still raging in China and producing domestic 'rebellion' over Xi's 'absurd' propoganda, Beijing has its hands full.
To date, Xi's Commonwealth advantage over Queen Elizabeth's, and now King Charles', symbolic strength has been the power of the purse. He has one – King Charles does not – and the Bank of England cannot compete alone. State visits to Buckingham Palace or formal state dinners at Windsor Castle, while intoxicating, are fleeting, while direct foreign loans and investments are not.
For now, however, Xi's advantage is waning – and therein lies an opportunity for King Charles and Truss to consider a "White Squire Defence" to negate, if not avert, a hostile takeover attempt of the Commonwealth by Beijing. It would entail convincing US President Joe Biden and the economic princes of the alliance – coming together in partnership with the UK to fill, in part, the void being left, at least temporarily, by Beijing.
Investment, however, is unlikely to be enough to secure Biden's political backing. There is no congressional appetite in the US to simply fund, wherever needed, the UK's bailout of the Commonwealth. Politically, it is a non-starter in Washington.
To succeed in swaying Biden, the Commonwealth itself would have to fundamentally change. Encouraging the remaining 14 realms to become fully equal republics likely would get Washington's attention – particularly as it would remove a card Xi has been playing to his advantage, including in the US's own backyard in the Caribbean. If King Charles and Truss were to adopt this course, then by fully elevating all the realms to truly equal status, the UK, at least symbolically, would put a period on the end of its colonial history that Winston Churchill refused to do in 1945.
Xi's two strongest cards on the global table to date are his 'economic' card and his 'democratic dictatorship' card as means of solving poverty left largely unaddressed by the economic princes of the Commonwealth. To counter Xi's autocratic assault on western democracy, King Charles and Truss should consider revisiting the 2003 Commonwealth white paper entitled, 'Making Democracy Work for Pro-Poor Development' and economically reengineering it to address the collective needs of the poorer Commonwealth nations – particularly in Africa and the Caribbean – currently being exploited by Xi.
When 'Making Democracy Work' was authored in 2003, global terrorism and navigating failed states heavily influenced its construct. In the 19 intervening years, Beijing and Moscow's growing militarisation of autocracy has replaced terrorism as the number one global threat facing the Commonwealth. In that vein, King Charles and Truss must evaluate to what extent Beijing has militarised the alliance – and what kind of reimagined military counter might be required to put an end to Xi's Jacobite designs.
None of this is easy – but the window is open. Likely, King Charles and Truss' best play at gaining U.S. support for a reimagined Commonwealth is to argue before the alliance that to survive in an era of Chinese 'democratic dictatorship' and militancy, the 56 member–states must in response reinvent itself as democratic, economic, and military alliance.
Fortuitously, King Charles and Truss have access to a new unique and dynamic messenger in James Cleverly, Secretary of State for Foreign, Commonwealth, and Development Affairs. Cleverly' mother was born in the Commonwealth nation of Sierra Leone – and as a Lieutenant Colonel in the British Army reserves, he understands the military risks Xi poses – a point he underscored by recently declaring as Foreign Secretary that the UK's pivot to the Indo-Pacific is "permanent."
To have any chance of success, King Charles will have to earn the goodwill needed from around the Commonwealth. Mea culpas are never easy, but if the Commonwealth is to be reimagined and repositioned to survive another 70 years, then it would be necessary – and urgently vital – that King Charles acknowledge under the guidance of Truss and Cleverly – ideally in a royal tour across the alliance – the sins of the U.K.'s colonial past as well as the not-so-distant past that are still very much living memory for many Commonwealth citizens.
Soon after Queen Elizabeth's death was announced, a poem appeared on the Royal Family's official Instagram account. It poignantly captured the loss of the sovereign, reading simply, "Evening will come, no matter how determined the late afternoon." Evening is coming as well for the Commonwealth unless King Charles and Truss refuse to be 'separated' from it and set about reimagining the alliance to see it safely through to a morning without Xi.
If they try and they succeed, then King Charles' new CR cypher – Charles Rex – could soon have a historical double entendre: Commonwealth Rex.
***
COPYRIGHT 2022. MARK C. TOTH, JONATHAN E. SWEET, AND ALAN JENKINS. ALL RIGHTS RESERVED.
---