The Taliban is on the brink of securing a multi-billion-dollar deal to import oil and gas from Russia, according to Afghan officials.

Bilateral trade between the two once warring nations is currently worth US$200 million annually, but this agreement would eclipse that figure many times over.

Talks taking place in Moscow are said to be in the final stages and would see the murderous regime granted access to gasoline, benzene, and wheat, currently denied to it because of international trade embargoes.

Russia, for its part, would have a new source of revenue for its war in Ukraine, weakening attempts by Western powers to limit purchases of Russian oil and gas as way of disrupting its war chest funds.
A deal would also have serious implications for the estimated 24 million of Afghanistan's poorest citizens, who are in urgent need of humanitarian aid.

According to the U.S. Institute of Peace (USIP), the conflict in Ukraine has already left Afghanis struggling to get food, cash, and protection from human rights abuses. With Western attention waning due to events elsewhere in the world, it leaves the Taliban a free hand to do as it chooses.

It also marks a significant departure by Russia from being broadly aligned with the US and other countries in not trading with the Taliban until it introduces more inclusive policies.

Nooruddin Aziz, the acting Minister of Commerce and Industry under the Taliban has just returned from Russia. He confirmed that a deal is imminent, adding that the focus was on how the transfer of money would take place via a third country, due to the sanctions imposed on Russian and Afghan financial institutions.

"Some of our technical teams are still in Russia and they want to work on the details, such as what kind of money transfers we may have," Azizi told Tolo News, Afghanistan's first 24-7 news channel.
Azizi met with the head of the republic of Tatarstan during his trip to Russia.

"We have offered an official invitation to the head of the Russian republic of Tatarstan to visit Afghanistan. They are ready and willing to accept our invitation, and they may do so soon. Once they arrive in Afghanistan, we will sign some formal agreements," Azizi stated.

The Taliban is declining to name the 3rd country it might trade through. Russian officials have refused to discuss the talks.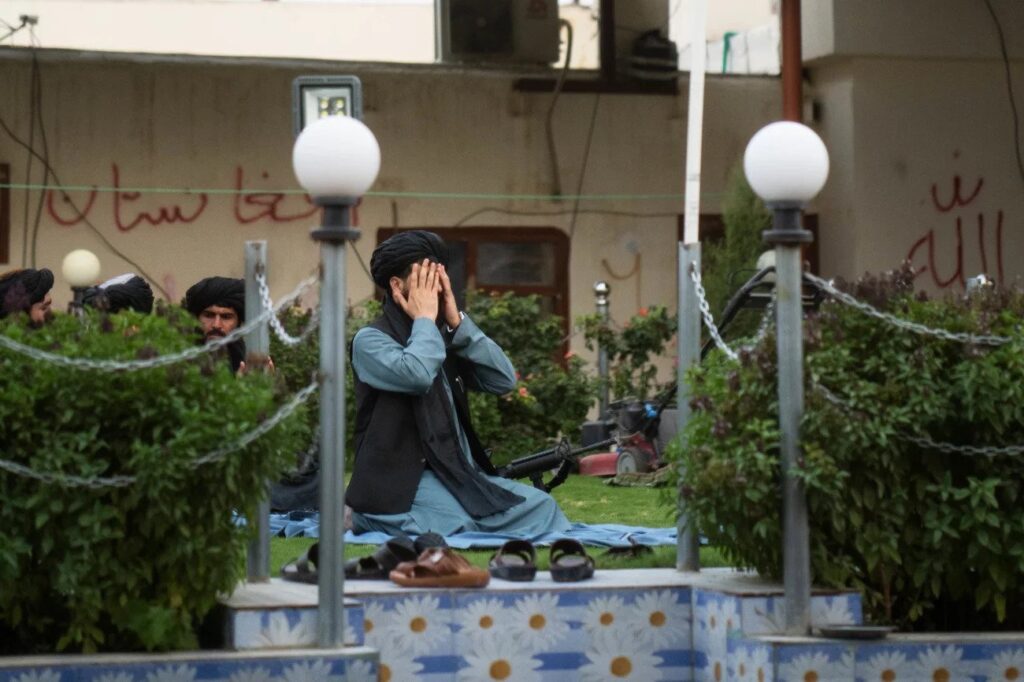 Despite Afghanistan's central bank's assets being frozen, its banking sector crippled by sanctions, and considered persona non grata abroad, some countries are doing business with Kabul, helping it access global markets amid a domestic economic crisis.

Pakistan, for example, is receiving thousands of tonnes of coal from Afghanistan a day, which the former has welcomed to ease its energy crisis.

Transactions take between private businesses in the two countries, customs duties on the coal exports are collected by the Taliban administration.