North Korean hackers posing as foreign students are weaponising the computer faculties of Indian universities to carry out crimes around the world, according to a shocking new study.
Cyber security firm Recorded Future's Insikt Group, identified the hackers as state-sponsored cyberterrorists who have been flooding into the Indian mainland since 2017.
They arrive under the guise of being foreign students wanting to study abroad, but instead use the country's universities to engage in ransomware and other forms of online extortion.
Carrying out destructive cyber-attacks overseas in countries like India has become an integral part of North Korea's broad national and military strategy and vital in generating revenue for the authoritarian regime and thus overcoming the peninsula's national power deficit.
Data collected from Recorded Future revealed that almost one fifth of all illegal cyber activity by North Korea has been traced back to India, allegedly North Korea's largest base for conducting cybercrime.
Concerningly, patterns of activity suggested their spies may be embedded in at least seven universities around the country to carry out cyberwarfare to support the perpetuation of the Kim family regime.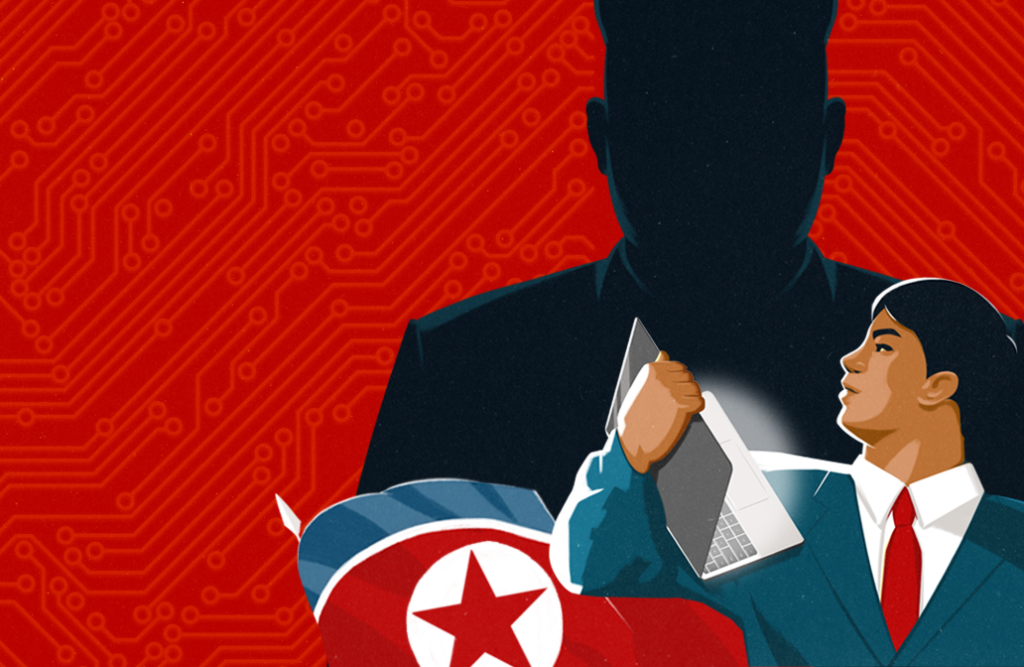 It was only in July that Anne Neuberger, the White House's deputy national security advisor for cyber and emerging technologies, estimated that one third of North Korea's illegal missile development programme is funded by stolen money from cyber-attacks.
North Korea's cyberwarfare is a serious threat to the stability of the global economy and its targets have ranged from attempting to cause malfunctions to nuclear power plants by paralysing critical infrastructure systems such as electrical grids, hospitals, telecommunications, and supply chains to conducting ransomware attacks on banks.
As former US State Department official David Asher notes in an interview with Vanity Fair, "Crime, in other words, has become an integral part of North Korea's economy. It not only pays, it plays to their strategy of undermining Western interests."
Clearly, most people are unaware of, or seem to have overlooked, India's burgeoning ties with Pyongyang. Examples of which include India's defence attaché in North Korea, and North Korea's embassy in Delhi.
Both states are members of the Non-Aligned Movement, underlining a common view on many international issues.
Meanwhile, in a ministerial state visit in 2018, the first in 20 years, India was assured that as a friendly country of the Democratic People's Republic of Korea, the east Asian nation will never allow any action that would create concerns for India's security.
India has also been reported to be North Korea's second biggest trading partner after China, so critics will see it as unsurprising that India is allowing North Korea to continue carrying out its illicit operations.
The world will now look on with trepidation to see whether India will continue to facilitate North Korea's cyberwarfare or whether it will use its position to play a constructive role in promoting world peace and progress towards denuclearisation.
Firms now need to be on high alert and share as much information as possible about North Korean cyber-attacks with the general public so that others can take the necessary measures to protect themselves.
With the US distracted by the ongoing war in Ukraine and China's persistence in claiming its right to rule Taiwan, North Korea features low on Washington's priority list, potentially allowing Kim Jong Un time to actively churn out money for his ballistic military regime, which if left ignored could result in devastating consequences for the west.