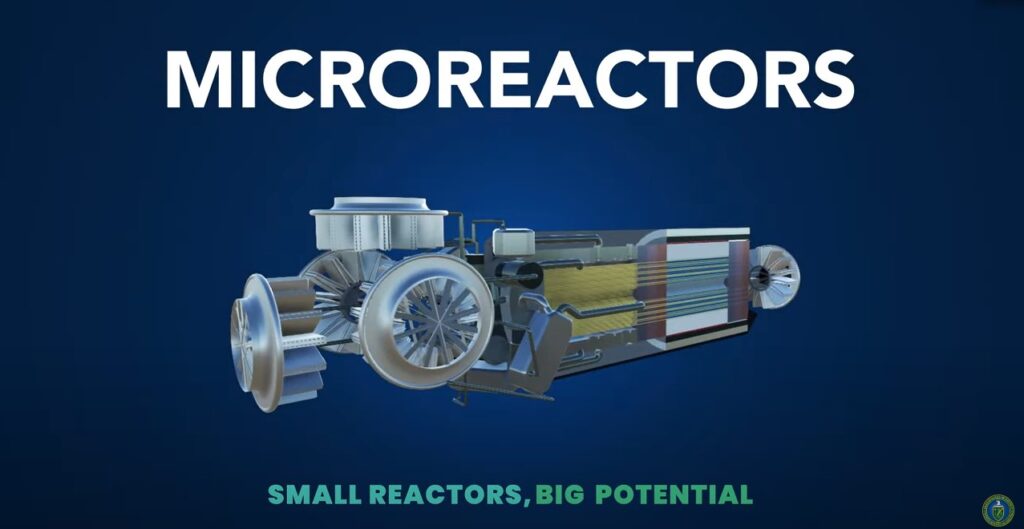 Image courtesy of Office of Nuclear Energy
The dream of a smaller transportable, safer nuclear reactor designed to save soldiers on the battlefield while also producing clean energy for civilians in disaster zones and remote communities is one significant step closer to being realised.
Maryland-based X-energy has been selected by the U.S. Department of Defense (DoD) to develop an enhanced engineering design for a transportable micronuclear reactor.
The devices can be safely transported by air, sea, or even in the back of an articulated lorry (a semi- truck in America), and deployed to remote locations and military bases to provide life-saving heat and power. The fail safe and self-adjusting designs can be connected and generate power within months, sometimes weeks.
History:
X-energy has been working with the DoD on Project Pele since 2020 and this latest contract amounts to a further recognition that the company is ahead of its competitors.
It was one of three privately owned companies in 2020 under the Project Pele initiative to deliver a prototype mobile microreactor by 2024. This number has now been whittled down to just two, with X-energy tasked with designing a reactor to complement the one BWX Technologies, Inc., of Lynchburg, Virginia, was selected to produce in 2022.
"Due to their extraordinary energy density, nuclear reactors have the potential to serve multiple critical functions for meeting resiliency needs in contested logistical environments," said Dr. Jeff Waksman, Project Pele program manager.
"By developing two unique designs, we will provide the Services with a broad range of options as they consider potential uses of nuclear power for both Installation and Operational energy applications in the near future."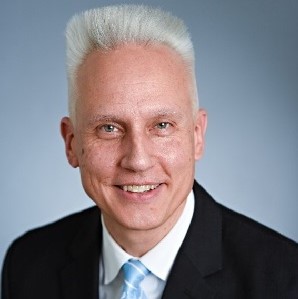 Image courtesy of X-Energy
Civilian Use Just Around the Corner: Harlan Bowers, President and COO, X Energy LLC., welcomed the opportunity to continue working with the DoD to produce a device that has always been envisaged for civilian use too.
"We learned a tremendous amount while working through the first phase of Project Pele with subject matter experts at the Department of Defense," said Bowers, who led the project team during the initial phase of work.
He added: "We intend to build on the knowledge and experience from the first phase of work to create a clean, practical, and cost-effective microreactor to be competitive with fossil-fuel-based power generation used today We expect this next phase of work to include the refining of our design, prototype testing, and initiation of reviews with the U.S. Nuclear Regulatory Commission (the "NRC") to ensure our microreactor meets safety standards and can be licensed for civilian use in the U.S."
C5 Capital, a specialist venture capital firm with offices in Washington, DC and London, and a key investor in X-Energy, hailed the news as a positive example of what can be achieved when private and public enterprise work in unison.
Kurt Scherer, Managing Partner stated, "As the Series B lead for X-energy, we are excited that X-energy's mission-driven focus has been recognized by the DoD.   X-energy has the technology, team, and tenacity to create additional solutions in the expanding microreactor market alongside its existing reactor and fuel solutions.   C5 Capital is proud to support."
Why It Matters:
In 2016 the Defense Science Board (DSB) identified energy as a critical enabler of future military operations
Its study noted that traditional fossil-based energy was incapable of meeting the significantly increased battlefield energy usage of the next few decades
It concluded that "the U.S. military could become the beneficiaries of reliable, abundant, and continuous energy through the deployment of nuclear power systems."
Project Pele was subsequently launched by the DoD's Strategic Capabilities Office (SCO).
Its mission was to design, build and demonstrate a prototype nuclear reactor within five years.
That this target now looks like being met is due in no small part to the entrepreneurial spirit of private companies such as X-energy and backers such as C5 Capital.
In A War Zone, Energy Logistics Are Critical: One of the most critical needs for Project Pele arose from a realisation that the causes of casualties in Iraq and Afghanistan was how soldiers became easy targets for ambushes and IEDs while transporting diesel supplies.
Between October 2001 and December 2010, more than half (52 per cent) of Operation Enduring Freedom and Operation Iraqi Freedom casualties occurred during land transport missions.
Fuel and water account for 70-90 per cent of land transport missions
As the Commanding General, of the 1st Marine Division in OIF, put it, they needed to find a way to "Relieve the dependence of deployed forces on vulnerable fuel supply chains.
Small transportable micronuclear reactors, which are highly resistant to external attacks, achieve just that.
More about X-Energy: It was founded in 2009 and has gone on to become a global xero-carbon leader in the design of nuclear reactors and fuel design