The British government has come under renewed pressure to take action against Beijing after a parliamentary researcher was arrested on suspicion of spying for China.
MPs want China to be officially designated as a threat to national security, with an under-fire Rishi Sunak saying he told his Chinese counterpart he "will not accept" interference in the UK democracy.
The Prime Minister spoke as the Metropolitan Police continued its inquiries into what some politicians fear is a network of spies at the heart of Westminster.

A 29-year-old man, who was closely linked with Minister of State for Security Tom Tugendhat and was employed as a researcher by Alicia Kearns, Chairwoman of the Commons foreign affairs committee, has denied the allegations.

The suspect and another man were arrested at the same time on suspicion of breaching the Official Secrets Act in March. Both men are on police bail until next month.

The parliamentary researcher reportedly spent two years teaching English literature at an international school in Hangzhou, near Shanghai, on a scheme run by the British Council.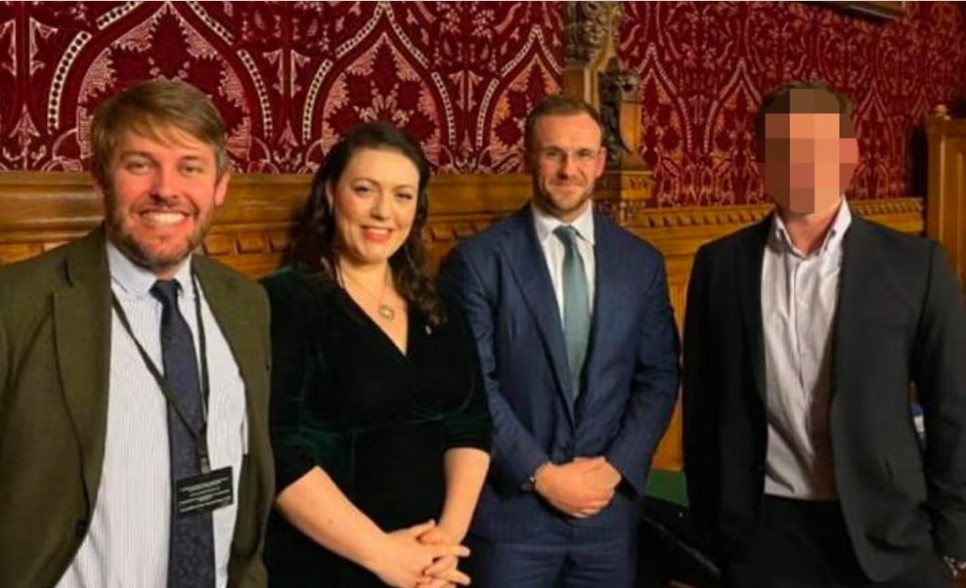 The alleged spy (far right) alongside (from left) Julian Fisher, head of the British Chamber of Commerce in China; Alicia Kearns MP; and Steven Lynch, former MD of the chamber in China

In response to the allegations, the researcher has said he is completely innocent, claiming that to have spent his career warning of the threats posed by China.

In a statement from the law firm Birnberg Peirce, which did not name its client, he said: "I feel forced to respond to the media accusations that I am a 'Chinese spy'. It is wrong that I should be obliged to make any form of public comment on the misreporting that has taken place.

"However, given what has been reported, it is vital that it is known that I am completely innocent. I have spent my career to date trying to educate others about the challenge and threats presented by the Chinese Communist Party.

"To do what has been claimed against me in extravagant news reporting would be against everything I stand for."

The disclosure, first reported in the The Sunday Times, has led to renewed pressure on the government to formally declare that China represents a "significant threat" to the UK.

Former Tory leader Sir Iain Duncan Smith said it was time for the government to "call a spade a spade".
Sir Iain also claimed that the Government "seems to have ignored" warnings from the security services that ministers "need to do more about China and the threat that China poses to us".

He told Talk TV: "The reality is that right now, China does pose a significant threat. This is not the first time as I said earlier on, this has been going on for a long time in all sorts of areas.

"What is interesting about this is that the security services have been pretty open about warning the Government that we need to do more about China and the threat that China poses to us and that message seems to have been ignored for a little while.

"I tell you, I believe that the British public are well ahead here of politicians because they recognise the real threat."

He added: "I think there is a real point where we have to call a spade a spade. They are a threat to us, not alone to us, but to every single democratic country in the world, and they are intent on extending their power and their influence."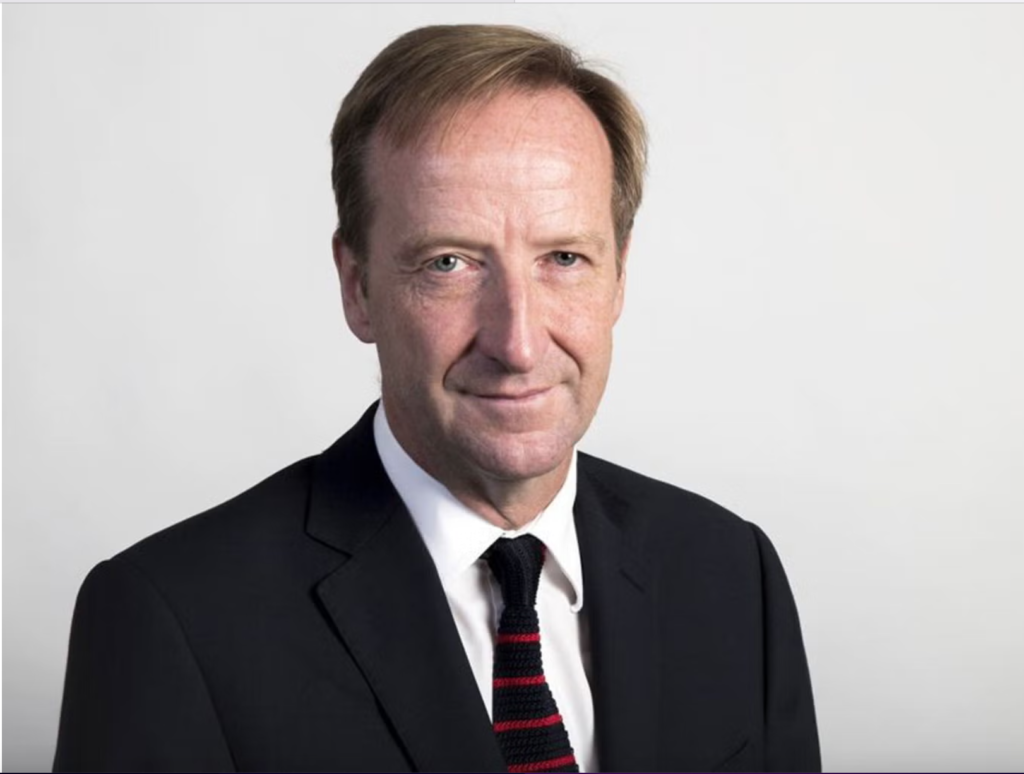 Former MI6 boss Sir Alex Younger

But Sir Alex Younger, the former head of MI6, said that describing China as a threat was "immature" and a too "binary" approach for a complex issue.

Asked if China should be designated a threat, he replied: "The first is, I tend to switch off when I hear, 'It's a threat, isn't a threat, we should call it a threat, we shouldn't call it a threat, James Cleverly should go to China or not.'

"We need to, geopolitically, be capable of chewing gum and walking at the same time.

"Of course, we need to engage with China. Of course we need to compete against China – in a way that it understands competition, by the way, linking economics and politics and security altogether.

"And sometimes we need to confront China. In my experience, just being nice to them doesn't get you very far."

He added in an interview with BBC Radio 4 programme Today: "China's a fact. It's a huge country. We've got to find ways of engaging with it. We've got to find ways of competing with it, economically and technologically. We have to find ways of cooperating in important areas like climate change. And sometimes we have to be absolutely prepared to confront it when we believe that our security interests are threatened. And by the way, that is exactly how they will behave towards us."

The claims that China had a spy at the centre of the British government were immediately dismissed by the Chinese Embassy who labelled the arrest a "political farce" and "malicious slander".

"The claim that China is suspected of 'stealing British intelligence' is completely fabricated and nothing but malicious slander," the Chinese embassy in London said in a statement published late on Sunday.
"We firmly oppose it and urge relevant parties in the UK to stop their anti-China political manipulation and stop putting on such self-staged political farce."

Matt Jukes, the Met's assistant commissioner in charge of counter-terrorism, said earlier this year that investigations linked to threats from foreign states have quadrupled in the last two years.

The National Security Act, which became law and replaced the Official Secrets Act this summer, contains new powers to make it easier to prosecute the passing of information to hostile states. It does not apply in this case.

Over the past two years Ken McCallum, the director general of MI5, and other senior security officials have repeatedly warned of the campaign of influence that is being exerted by Beijing. Attempts by China to change the direction of legislation and government decision making have been a key area of concern, as well its efforts to steal UK intellectual property and target technology and infrastructure.