Vladimir Putin's congratulations to India for landing on the Moon's South Pole are striking an increasingly hollow tone, with his fellow countrymen focused instead on the dismal failure of Russia's own lunar misadventure days earlier.
The Russian president sent his "heartfelt congratulations" to counterpart Narenda Modi, according to the Kremlin's website, telling India's prime minister that it was "a big step forward in space exploration."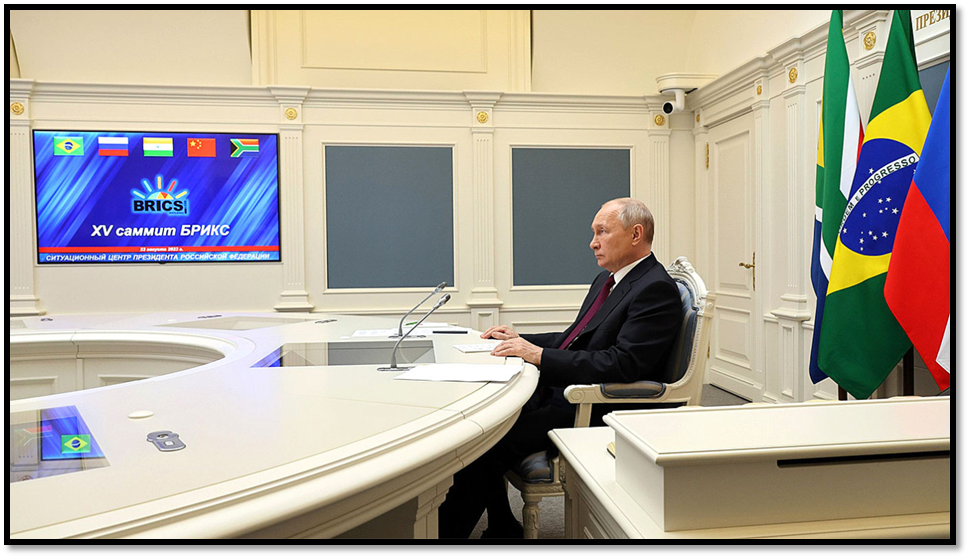 Source: Kremlin.RU
But judging by the responses on social media this was more evidence of another misstep by the man whose "special military operation" in the Ukraine continues to drain billions of roubles from the Russian economy, and has by most estimates cost more than 47,000 Russian lives.
One satirist referred to it as "the last straw," while speculating that the plane crash which killed Wagner Chief Evgeny Prigozhin may have been staged just to draw attention away from the failures of Roscosmos, the Russian Space Agency.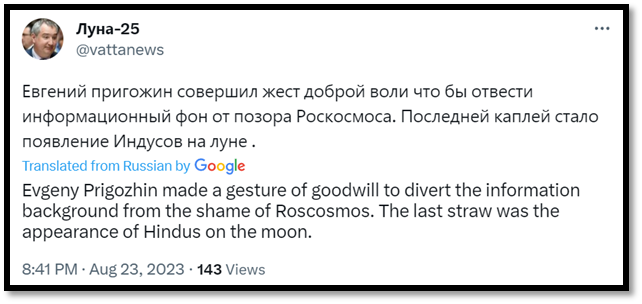 Several Russians could not resist speculating that the failure of the Russian mission was a consequence of the haste with which the Russian space programme sought to get ahead of the "slower Indian car."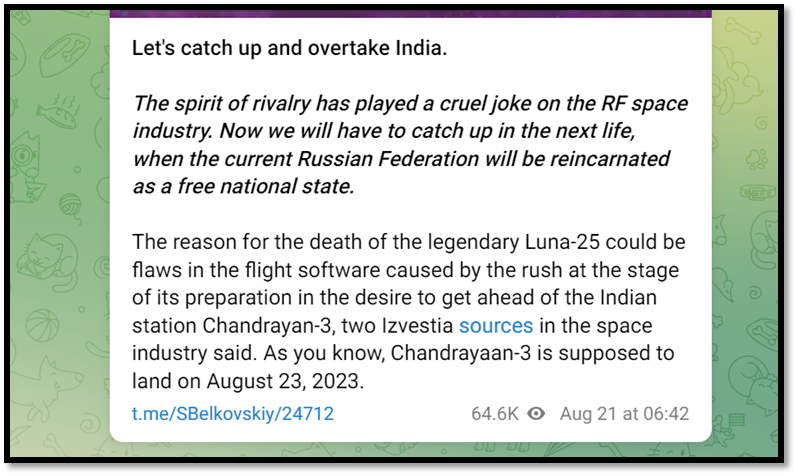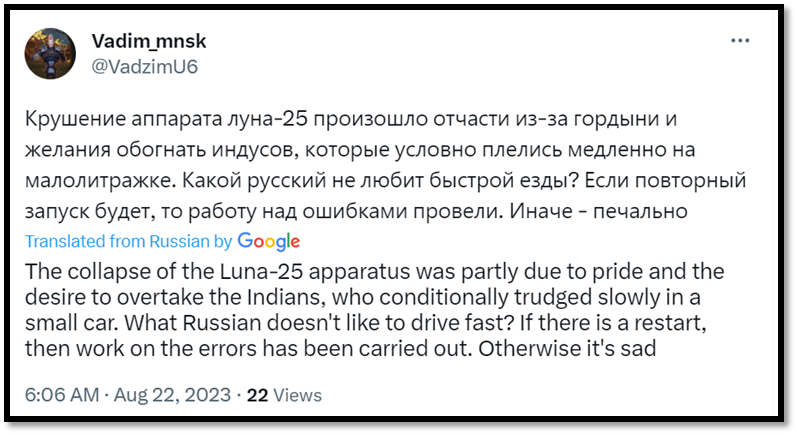 It was a theme repeated elsewhere, with another poster likening it to the demise of the Russian car industry.
Meanwhile, other commentators struck a less humorous tone, pointing out that the Russian Luna-25 mission had been developed over two decades, at an estimate cost of USD$200 million dollars, while India had spent less than half this amount, and achieved in approximately four years what Roscosmos could not.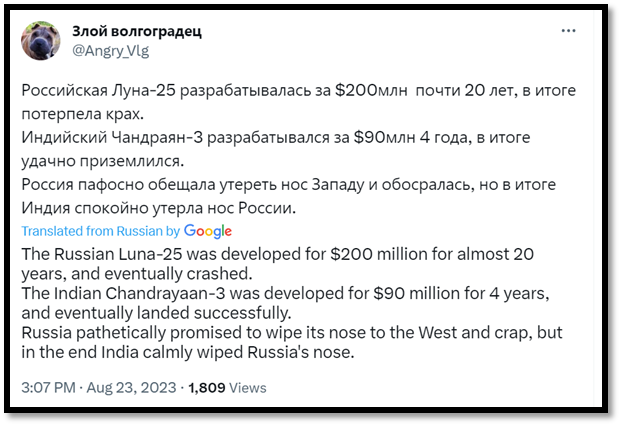 Luna-25 deviated from its intended orbit last week and collided with the moon's surface, leading to its destruction.
Roskosmos officially confirmed the failure, stating that the "apparatus moved into an unpredictable orbit and ceased to exist as a result of a collision with the surface of the Moon."
Yuri Borisov, the head of Roscosmos, acknowledged the failure of Luna-25. He attributed it to the long hiatus in Russia's moon exploration endeavours.
Borisov said, "Interrupting the lunar programme for almost 50 years is the main reason for the failure of Luna 25.
"The priceless experience that our predecessors earned in the 1960-70s was effectively lost," he added.
The official Roscosmos account congratulating India
Vitaly Egorov, a Russian journalist and space researcher, suggested that Luna-25's mission was more about propaganda. He argued that Russia's urgency to gain lunar dominance, even at the cost of a rushed mission, may have been responsible for the failure to land successfully on the moon.
He tweeted "Something did not go according to plan, but the flight schedule of the device was not changed, because they did not want to give the Indians primacy in the lunar polar region."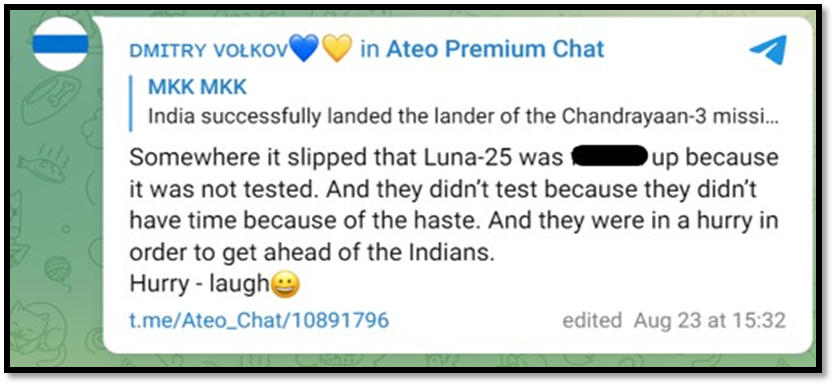 Lastly one Ukrainian tweeter poked fun at his neighbours by posting that it took the Russian crash to show the Indians how to land properly.