Invading Russian forces have ceased the transmission of radiation sensors at the occupied Zaporizhzhya Nuclear Power Plant (ZNPP) to Ukraine, Chief State Inspector for Nuclear and Radiation Safety of Ukraine, Oleh Korikov, said at a briefing on June 14.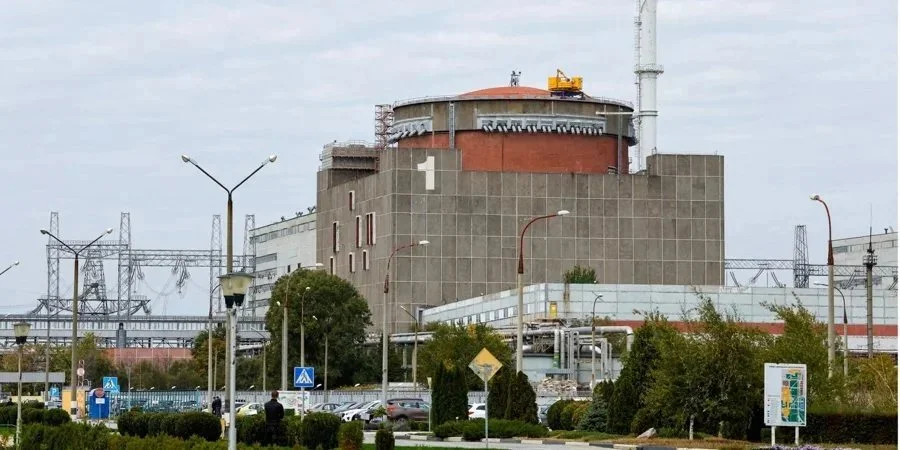 "Two weeks ago, following a command from Moscow, the automatic transmission of data from radiation monitoring sensors located at the industrial site of the Zaporizhzhia NPP was stopped," he reported.
"This is unacceptable and violates nuclear and radiation safety requirements."
Now, experts of the International Atomic Energy Agency (IAEA) at the plant have to take pictures of the sensors or write down their numbers in order to transfer this data to the IAEA headquarters, he added.
With their actions, the invaders continue to neglect basic safety rules and principles imposed for nuclear power plants, Korikov emphasized. The situation will only improve following the demilitarization and liberation of the plant, the nuclear inspector added.
IAEA head Rafael Grossi arrived in Ukraine and met with the President Volodymyr Zelenskyy in Kyiv on June 13. However, he postponed his trip to the Zaporizhzhia NPP by "some hours" because of security concerns, according to Reuters.
Read also: IAEA inspectors find explosives at Russia-occupied ZNPP
This article was originally published on The New Voice of Ukraine