Chronic corruption is at the heart of Russia's humiliation in the Ukraine, say experts
Russia's almost daily embarassments on the battlefields of Ukraine is largely the result of institutionalised corruption, according to defence experts.
Corruption has eroded morale, created a hierarchy of incompetent commanders and led to a frontline equipment crisis.
On paper, Russia spends $62 billion a year on the country's 1.45m military personnel, 4,000 aircraft, 12,000 tanks, 30,000 armoured vehicles and 290 ships and submarines.
Only four other country spend more: the United States ($801bn): China ($293bn); India ($76bn) and the United Kingdom ($68.4bn).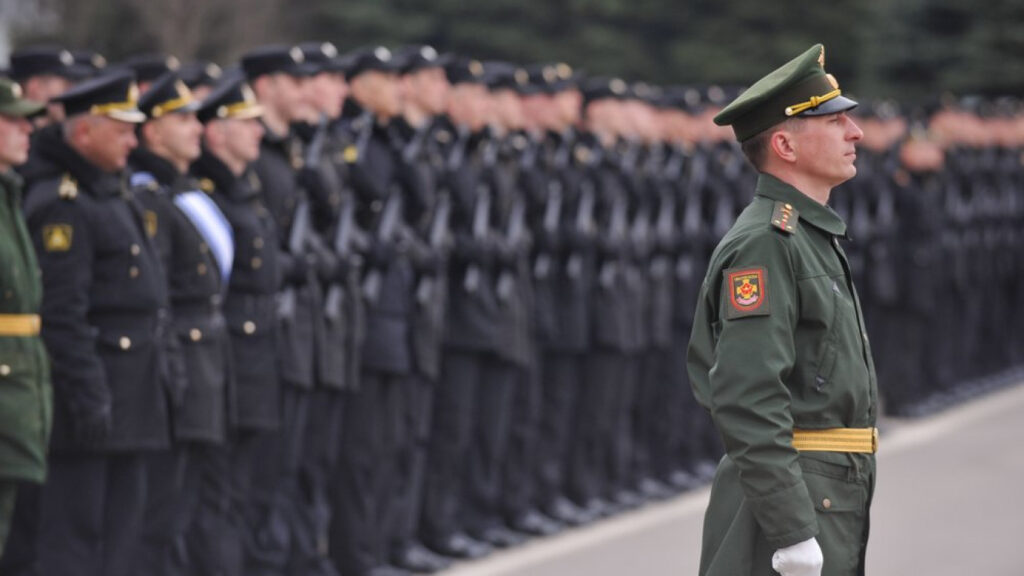 But the chronic corruption which exists at every level of Kremlin and the Armed Forces means much of Russia's defence budget is siphoned off as the cash works it way down to the tank, infantry and artillery units now fighting in Ukraine.
The net effect of this is that troops are arriving on the front-line with no body armour, winter uniforms and along with obsolete weapons and little ammunition. It is also the reason why armoured columns often grind to a halt because there are no spares to fix broken vehicles.
Ukrainians troops have captured Russian weapons dating back to the 1970s and destroyed vehicles fitted with Soviet era wheels.
Major General Jonathan Shaw, a former Director of United Kingdom Special Forces, said that corruption in the Kremlin was one of several factors of why the Russians had performed so badly in Ukraine.
Gen Shaw, who also served in the 1982 Falklands War, said: "Around $62bn is pumped in at the top of the armed forces but at every layer of Russian bureaucracy there is corruption, which sees money being filtered out to line the pockets of those in authority. That is the nature of the Russian state which is why so little money has ended up at the bottom maintaining all of the equipment which theoretically they have but can't use. That's why vehicles are breaking down and that's why it is a shambles."
Prior to the war in Ukraine, there were numerous examples of Russian corruption within the armed forces. In the 1990' a Russian general was dismissed for selling UN Fuel while deployed to Kosovo and Russian soldiers deployed to Chechnya were reported to have sold their weapons to Chechen fighters.
More recently Russian bloggers were forced to start crowdfunding campaigns to equip Russian soldiers being sent to the front line with first aid equipment such as bandages, torniques and field dressings. Soldiers serving on the frontline also complained that they had been left without helmets, radios, backpacks, camouflage nets, sleeping bags, travel mats, and even bulletproof vests.
Taras Kuzio is a professor of political science and author of 'Fascism and Genocide: Russia's War Against Ukrainians' has also highlighted the corruption within the Kremlin that has been present since the fall of the Soviet Union in the early 1990s.
Writing for the Atlantic Council earlier this month, Professor Kuzio said: "On the eve of this year's invasion, the Russian military was widely touted as the world's number two army, but such claims have been brutally debunked by subsequent events in Ukraine.
"Putin's army has been exposed in almost every department, from poor leadership and outdated tactics to equally out-of-date equipment. Chronic corruption within the Russian Ministry of Defence has hampered military logistics, with soldiers in many instances receiving kit dating from the 1970s or earlier.
"It has also become painfully obvious that many of the vehicles and weapons listed as part of the vast Russian arsenal exist on paper only. With the war now in its ninth month, chronic supply problems mean that Russia is now increasingly reliant on Iran for drones that it is unable to produce itself."
But corruption is only part of the narrative of Russia's failure in Ukraine.
Gen Shaw, who also commanded a Parachute Regiment battalion as well as an SAS squadron, said that while initiative was encouraged in western armies, it was virtually non-existent in the Russian military.
He went on: "The Russians cultivate the culture of obedience over initiative – everyone just does what they are told there is no scope for initiative, which is why you end up with trucks and tanks stuck down single lane tracks even though it is futile and stupid.
"No one talks truth to power so when mistakes happen no one further down the chain of command is prepared to tell those at the top that their master plan is not working."
This view was also supported by Jack Watling, a senior research fellow for land warfare at the Royal United Services Institute (Rusi), who claims that one of the greatest deficiencies in the Russian military is leadership and education. The leadership culture is dictatorial and enforced by fear. Fear of punishment has created a military in which soldiers will doggedly implement orders even when they no longer make sense.
"For example, Russian artillery units routinely prosecute targets in the order that they receive fire missions, with no contextual prioritisation. Even when new intelligence indicates a target has moved, Russian units will often engage the previous location and then the new one, giving the target time to move once more."
But while Russian failures are many, they should not detract from Ukraine's fighting prowess. Russia's military was designed to fight short, high-intensity wars. When the Russian military issued orders to its troops in the autumn of 2021, it estimated a need for them to be deployed for nine months. They are now reaching that limit. The Ukrainians, by contrast, have been organising their military since 2014 for precisely this kind of war, says Jack Watling.
Former Nato Deputy Supreme Allied Commander Europe General Sir Richard Shirreff said that Ukraine has given the world a master class in operation design and campaign planning.
He also said that the Russian have demonstrated how "awesomely bad they have been" by their failure to hold onto captured territory.
To date Russia has suffered 100,000 casualties who have been killed or wounded. More than 28800 tanks have been destroyed along with 5,600 armoured vehicles, 1,800 artillery ipieces, 278 aircraft, 260 helicopters, 1,480 drones and 16 boats.
Gen Shirreff also added that Putin had seemingly managed to fool the western intelligence organisations into believing that Russia had a professional, modern and capable Army.
He said: "We all expected them to be much better than that but they have collapsed in many cases".
He added: "The Russians are on the back foot and Ukrainian morale is as high as a kite whereas Russian morale is poor. They have real problems with mobilised forces, large numbers of whom have been put into the fight with minimal training and are being slaughtered or being taken prisoner and that message is going to get through – "who wants to die for Putin in a foreign land when they don't need to?". I think the Ukrainians will capitalise on that."
The general said that the Ukrainians have very cleverly integrated precision and long range missiles into their attack plans, which was also having a massive impact on Russian morale.
The general added that all the indicators are that Ukraine will achieve its military objectives – ie win but that it's not going to be quick.
He said these are vital because of the "pounding Ukrainian cities are taking and it's going to be a very long and cold winter".
Meanwhile, the Ministry of Defence has disclosed that the Crimea Bridge which was severely damaged in a Ukrainian attack last month will not become fully operational for another nine ten months.
The damage to the bridge has had a major impact on resupplying Russian forces in the Kherson, which is one of the reasons why the Kremlin ordered a full retreat from the southern city.
Although whether the retreat is some sort of bizarre ruse in which the Russian will attempt to trap Ukrainian forces in the area remains to be seen.