Saudi Arabia's Nuclear Plans Raise Fears of Middle East Arms Race
With Saudi Arabia making clear its desire for nuclear power, the Middle East could find itself on the brink of a nuclear arms race, a situation in which the Kingdom could leverage its relations with the United States and China to pursue its own objectives by playing one off against the other.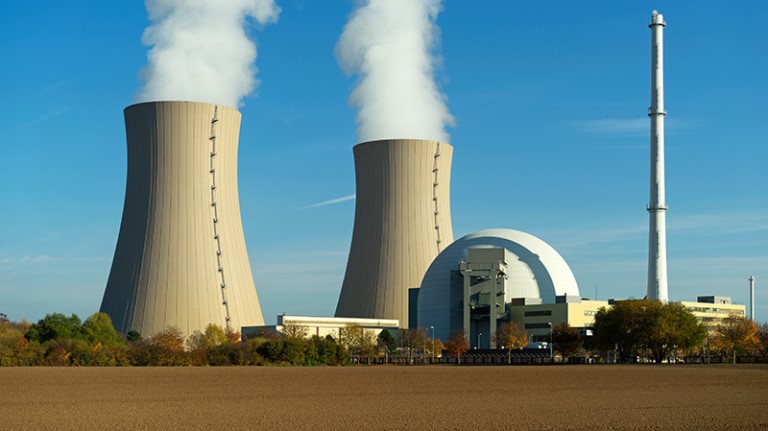 While Saudi Arabia remains far from being in possession of an active nuclear program, in a statement at the end of September, Saudi Crown Prince Mohammed bin Salman (MBS) said if Iran were to acquire or develop a nuclear weapon, Saudi Arabia would have no choice but to follow suit.
The timing of this statement by MBS sparked fears surrounding Iran's nuclear advancements.
It also seems to align with efforts by Washington and Tel Aviv to normalise relations with Riyadh by linking it to the establishment of a Saudi nuclear program with a full fuel cycle as a conditional step.
Saudi Arabia does not have an operating nuclear program, "barring a single research reactor at the King Abdulaziz City for Science and Technology that remains dormant," said Hasan Al Hasan, a research fellow at the International Institute for Strategic Studies.
Earlier this year, Saudi officials announced the discovery of vast uranium reserves within the Kingdom, with plans to establish a fuel cycle. On 25 September, the Kingdom informed the International Atomic Energy Agency that it had accepted its demands for comprehensive safeguards, indicating Riyadh's readiness to advance its nuclear efforts and capabilities.
"Saudi Arabia possesses [a portion] of the global uranium reserves, and therefore it has the right to have a uranium enrichment capability that fulfills the requirement for a full peaceful nuclear program for the Kingdom," said Hassan Al-Shehri, a retired Brigadier General from the Saudi Armed Forces.
Daryl Kimball, Executive Director of the US-based Arms Control Association, said, "Saudi Arabia's brazen nuclear weapons hedging is a profound threat to the global non-proliferation regime that the United States has led for decades… the United States must seek a legally binding Saudi commitment not to pursue or acquire enrichment and reprocessing technology. Such technology is unnecessary for the Kingdom's future nuclear energy or commercial pursuits."
"Besides satisfying Saudi Arabia's energy needs, a civil nuclear programme could provide the basis for a Saudi nuclear weapons capability should the Saudis choose to weaponise in the future" in response to an Iranian nuclear breakout, said Al Hassan.
"The Kingdom has been working for some time to confront the Iranian design. Saudi Arabia sees itself as the main target of the Iranian plan to hegemonise the region."
Nuclear Partners in China or Russia?
The first step Saudi Arabia is planning is to capitalise on discussions with Israel to have the US help kickstart a domestic nuclear program with similar capabilities granted by the West to Iran under the 2015 agreement, allowing for uranium mining and enrichment.
Kenneth Katzman, an advisor at the Soufan Group, stated, "They (the Saudis) want to get US support to enrich uranium with the option to develop a nuclear weapon if they need to later on". Meanwhile, the Biden administration is eager to finalise the Israel-Saudi deal to help secure a foreign policy win ahead of its 2024 elections.
There has, however, been scepticism about the immediacy of Saudi-Israeli normalisation due to the difficulty of gaining approval from the US Congress and reconciling differences surrounding uranium enrichment.
Katzman also emphasised the difficulty in securing congressional approval for a binding security pact with Saudi Arabia.
If faced with challenges in reaching an agreement with the Biden administration regarding nuclear restrictions and security commitments, Saudi Arabia might consider turning to other allies, particularly China and Russia, for assistance in developing the necessary capabilities to restore the balance of power with Iran.
The China National Nuclear Corp. reportedly submitted a bid this year to construct nuclear power plants in Saudi Arabia, signaling to the West that the Kingdom has alternative options for accessing nuclear technology. China's previous assistance to Saudi Arabia in developing a ballistic missile program highlights the potential for collaboration in the realm of nuclear capabilities.
Katzman noted that MBS is "sending a warning to the United States to make sure that Iran does not obtain a nuclear weapon, even if it means military action or extensive US action to prevent Iran from acquiring a nuclear weapon."
Alshehri emphasised Mohammed bin Salman's stance that Saudi Arabia would not stand idle if Iran were to cross the nuclear threshold, reflecting concerns that Iran might have come very close to building a nuclear weapon.
The Biden administration has been actively trying to negotiate a new nuclear deal with Iran to replace the agreement signed in 2015, which former President Donald Trump walked away from in 2018.
Despite multiple rounds of talks in recent years, a new deal has yet to be finalised. Concurrently, reports suggest ongoing negotiations taking place behind the scenes, facilitated by Oman, to broker an agreement that would freeze uranium enrichment by Tehran, a development that would place Iran's nuclear program close to the nuclear threshold level.
Tagged:
nuclear
Saudi Arabia