In October 1922, the Ukrainian National Chorus introduced the Carol of the Bells to American audiences at Carnegie Hall in New York City. Originally a Ukrainian folk song entitled Shchedryk composed by Myola Leontovych, the performance of the carol was an urgent undertaking to create a groundswell of support across America for Ukraine's independence in the wake of aggressive Soviet expansionism after the end of the Bolshevik Revolution.
One hundred years later, a very different choir is performing in support of Ukrainian sovereignty in geosynchronous orbit beyond the Karman Line in space. Comprised of commercial and military satellites ranging, on average, from 12 to 18 feet long and 8 to 10 feet wide and weighing in total mass between 4,200 and 6,200 hundred pounds, these orbiters, ever vigilantly, are attesting to a far darker carol of Russian war crimes, crimes against humanity, and intentional destruction of Ukrainian cultural and historical sites.
One hundred to three hundred kilometers below on earth, this orbiting satellite army of electro-optical lenses are capturing daily Russian President Vladimir Putin's state-sanctioned, if not state-ordered, atrocities in Ukraine. Images of mass graves in Bucha, Izium, Kharkiv, and now Kherson, bear witness to the most horrific of Russia's crimes. Men, women, and children alike, first murdered and then discarded in fields where children once played, or farmers planted wheat and harvested grain.
Space is cold, however. Upwards of minus 270.45 degrees Celsius (454.81 Fahrenheit). The orchestra of satellites cannot feel the loss of the dead in Ukraine, rather only record it. Contrasting images from a year ago of the Donetsk Academic Regional Drama Theater located in Mariupol evidence the striking change and essentially, the death of a city. Previously resplendent in an array of Christmas lights and festive decorations visible from space, the bombed-out performing arts center and surrounding Teatral'na Square are hauntingly dark this December.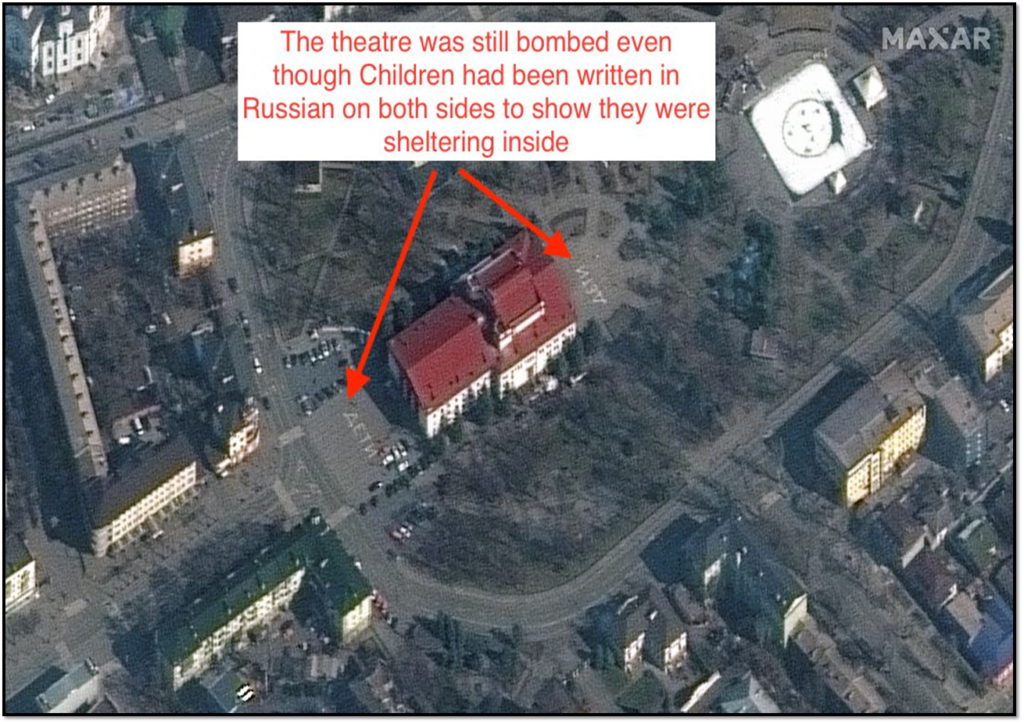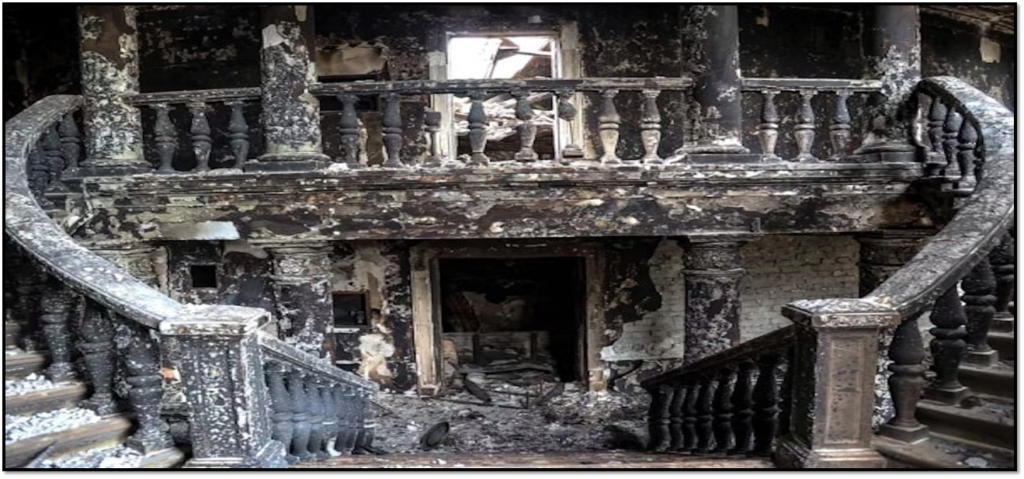 In March, estimates indicated 600 sheltering civilians died when the theater came under intense Russian bombardment, despite Maxar satellite imagery on March 14th clearly indicating the word "Children" (Дети) in Russian had been etched into the ground in front and behind the building. The Carol of the Bells, once performed on its stage, had tragically devolved into the carol of the dead.
Military satellites excel in battlefield change detection. Structural losses. Defensive lines. Troop build ups. Unlike the war dead, commercial and military satellite sensors cannot detect the changing dynamics – and spirit – in the hearts and minds of the living. Not the human determination and capacity to persevere and overcome, nor the sense of loss.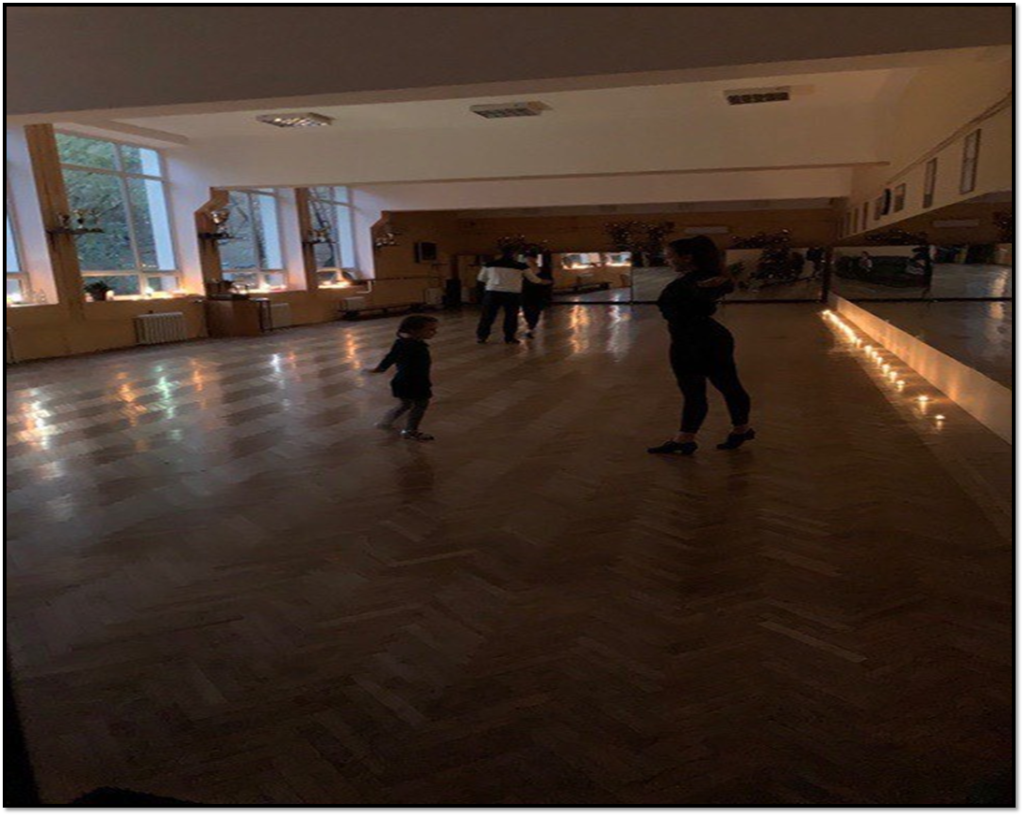 Candles, however, can and do capture glimpses of that spirit in the darkness of Kyiv's winter afternoons and evenings. Daryna, a four-year-old ballerina, gracefully practices imitating swans as votives flicker around her. Streets away, Ivan, her brother, kitted out in full fencing gear, thrusts his épée toward imaginary targets in a salle d'armes illuminated by candlelight.
Fleeting moments of respite amidst a war that will not stop, not even as Christmas nears. Normalcy during war comes at a cost though. Both children are forced to attend school in the basements in Kyiv. Flashlights have replaced flash cards, while they and classmates read textbooks, complete science projects, and tackle mathematics.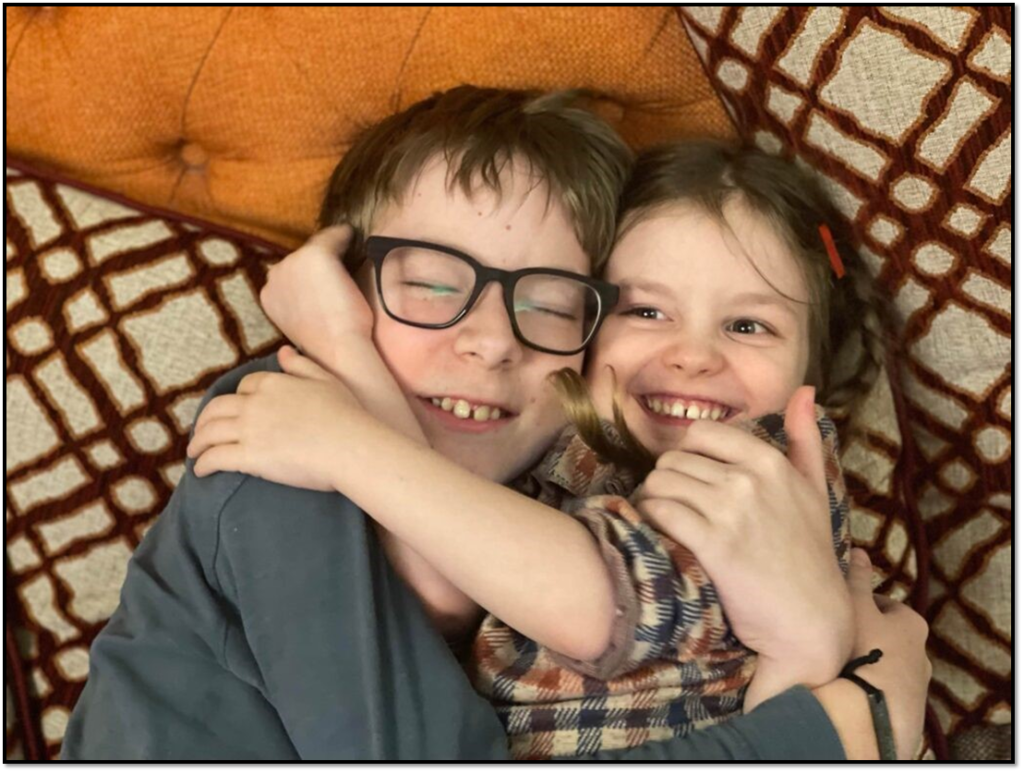 Putin's ever-present missile and drone strikes now make Daryna and Ivan's days even longer as Kateryna, their mother, decided to relocate them at night to the nearby countryside. In early October, Shevchenko Park near her apartment in central Kyiv, where the children once regularly played, was struck by a Russian missile. Twisted metal and a bomb crater now stand where children's playground equipment once stood, and peals of laughter rang out.
After a neighboring apartment building in Kyiv was struck, killing a young couple – the woman was pregnant – Kateryna knew she had to move. The young family now commute back and forth seeking to balance relative safety at night with heightened danger during the day. Such are the personal tradeoffs during war in search of normalcy.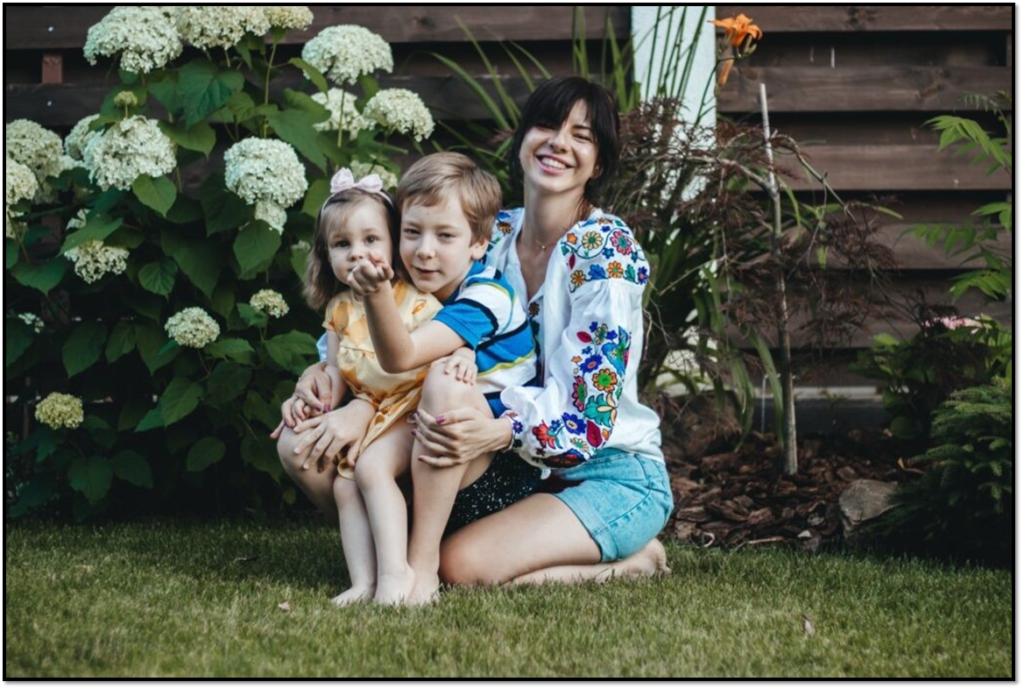 Loss of culture and shared identity, whether by satellite or candlelight, is harder to capture. It is buried deep in the psyche and hearts of the afflicted. To gain some measure of Ukraine's collective loss of its history and identity, National Security News interviewed exclusively four Ukrainian nationals living in Kyiv, endeavoring to survive Putin's ongoing 'special military operation.'
We asked each of them what cultural site or historical icon that has been lost or damaged was most meaningful to them as Ukrainians. Ivan, 10; his mother Kateryna, aged 36; Nataliia, 35; and her colleague Larysa, 34. Four stories of hardship, perseverance, courage, and determination, much like the four-note ostinato motif that drives the Shchedryk melodic core of the Carol of the Bells.
Ivan is a typical energetic boy living through atypical times. Naturally protective of his little sister Daryna, he is a "big fan" of FC Real Madrid. He dreams of visiting London and Miami one day after the war is over. Already 150 centimeters tall (4'11"), Ivan was adamant about returning to Kyiv after his mother had safely shepherded him and his sister to safety in Latvia after the start of the war.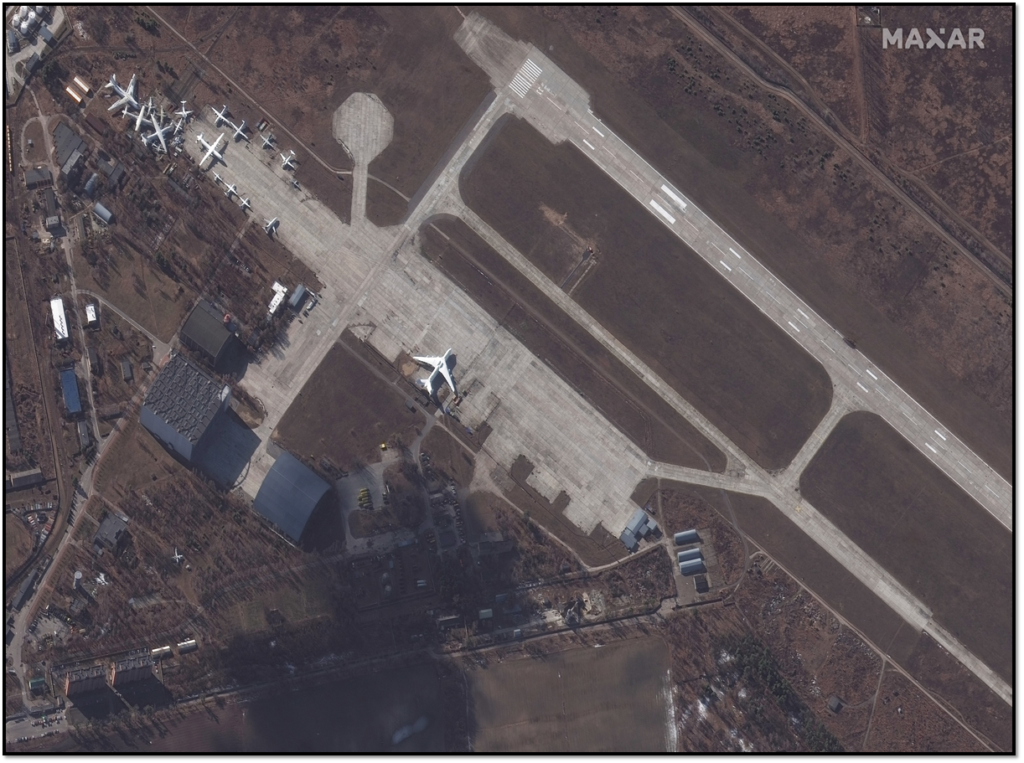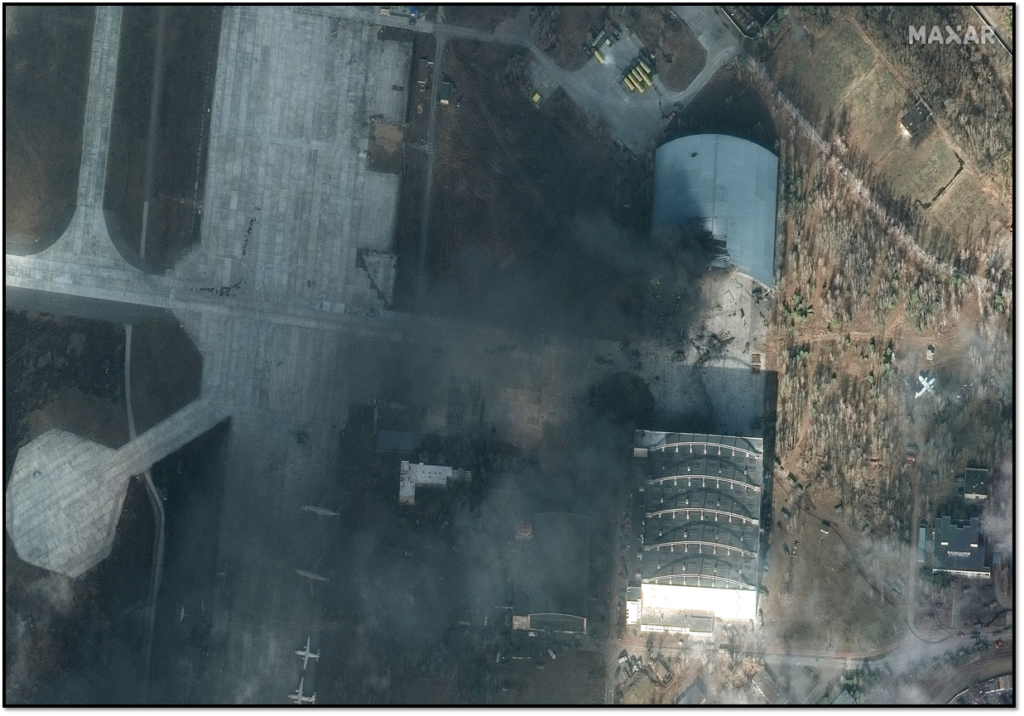 When asked about what he missed most about pre-war Ukraine, Ivan, dressed in a black t-shirt and wearing a khaki GAP jacket, assertively answered: "Mriya." Universally well-known before the war as the world's largest flying plane, the Antonov AN-224 freighter-orbiter was destroyed in the opening days of the war by Russian forces during the Battle of Antonov airport.
It had also been, as Ivan put it, his "top school project." He had the receipts. On his smartphone is a video of the "Mriya," as it overflew his neighborhood in Kyiv during a summer parade in 2021. Sitting assertively on a black leather couch, white blinds pulled all the way down to shield him from any glass should a Russian cruise missile strike nearby, Ivan behind his slightly oversized but stylish dark-rimmed glasses proudly asserted in English, "I'm sure we will construct it again. I am waiting for it."
Ivan's mother, Kateryna, worries about the safety of her children. But she too worries about the cultural and historical sites and monuments Putin is stealing from Ukraine's collective national identity. Places such as National Museum of Literature that she had visited on a school trip of her own to the small village of Skovorodynivka in the Kharkiv Oblast when she was 15.
Named after the famed 18th century Ukrainian philosopher-poet, Hryhoriy (pronounced "Grigori") Skovoroda, who was also a teacher and liturgical composer, the site had been his home and place of burial. It was completely destroyed by Russian forces due to intentional shelling on May 7th. Irreplaceable medieval manuscripts, artwork, paintings, and literature were lost to a fire that soon enveloped the building.
Kateryna described Skovoroda as "Ukraine's Socrates," and that during her visit to the museum, she had felt a "mystical" connection inspiring her to pursue arts and humanities as a field and subsequently public relations as a profession. Now, all Kateryna has left of her memories to show Ivan and Daryna are photographs of faded photographs her mother was able to text her.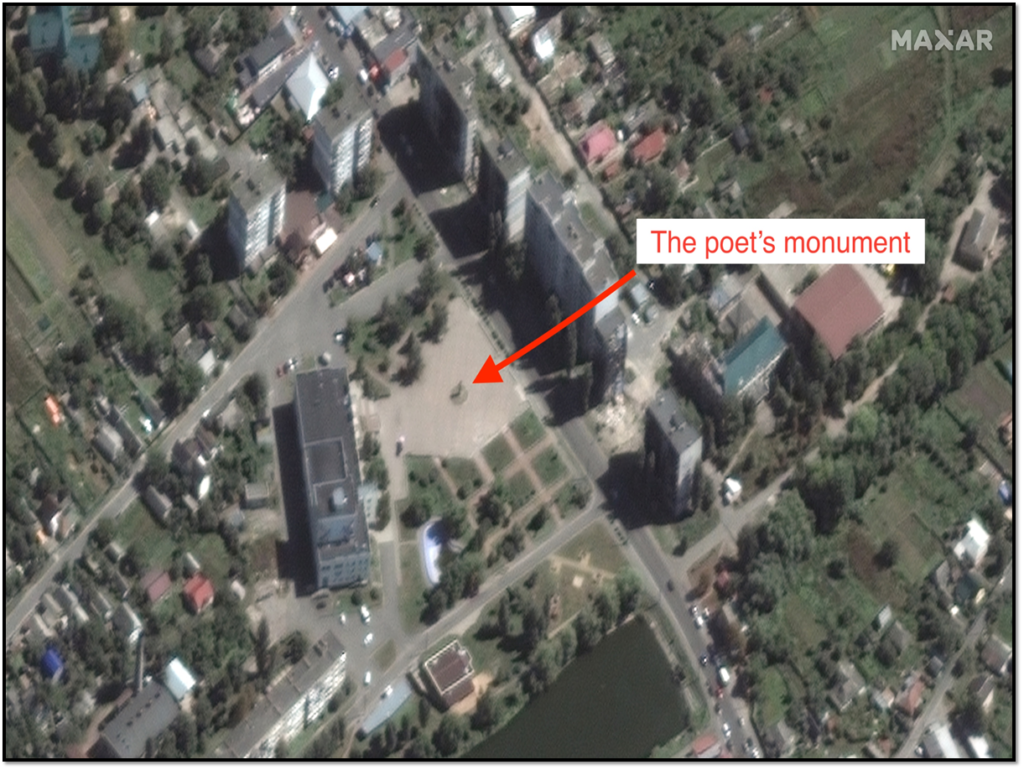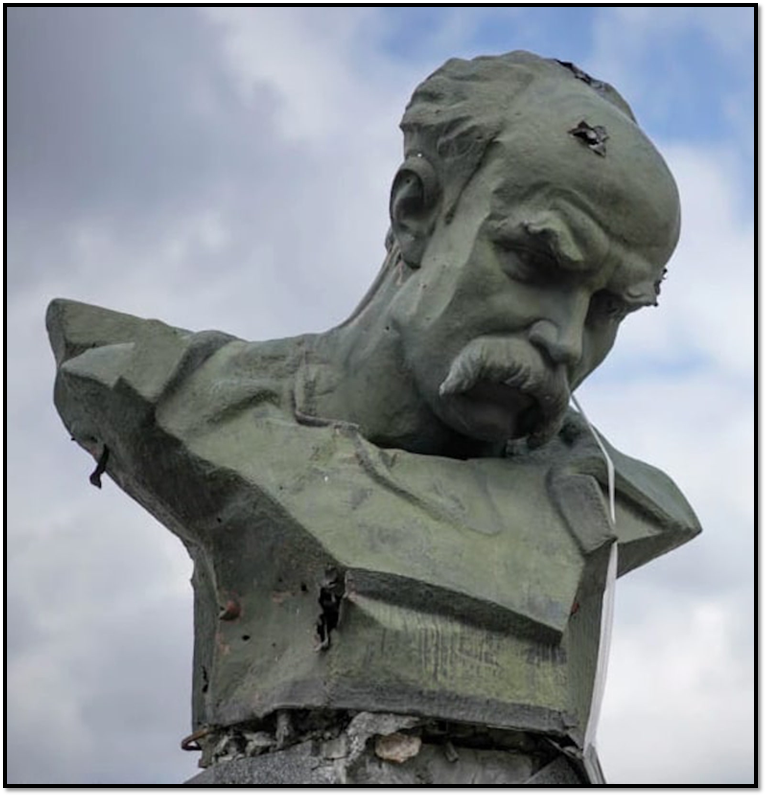 Russia, despite initial claims otherwise, has repeatedly targeted Ukraine's national identity since hostilities ensued. Even a monument to Taras Shevchenko, Ukraine's Shakespearian "bard" whose linguistic work and poetry are widely considered to underpin modern Ukrainian literature and spoken language came under Russian fire in the small regional town of Borodyanka on the far western outskirts of Kyiv.
Nataliia, a senior project manager for a consulting firm in Kyiv was visibly outraged by this act of willful Russian desecration, describing Shevchenko and his statute as a symbol of "Ukrainian independence and willingness for freedom." Incensed and sitting rigidly upright, she does not hold back, accusing the Russians of being "terrorists" and guilty of committing "military crimes against not only civilians and civil infrastructure, but as well toward Ukrainian identity and cultural heritage." Pockmarked by shells, the monument, resolutely, still stands symbolizing Ukrainian independence.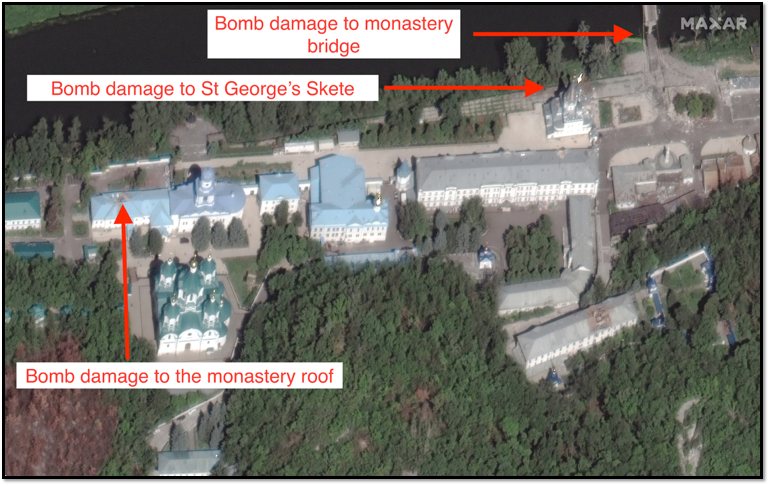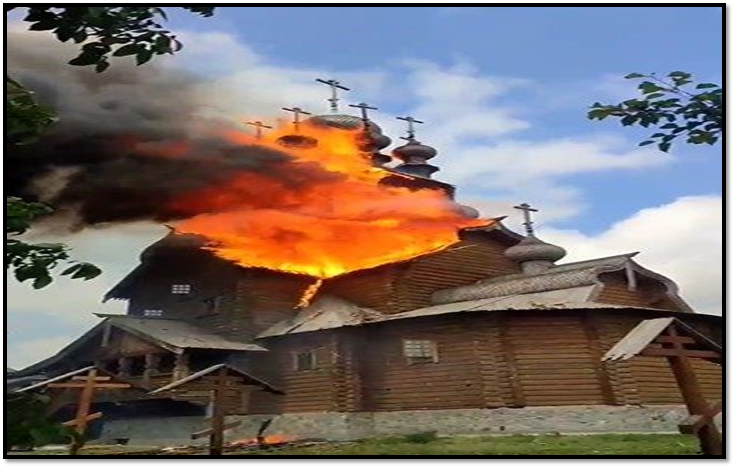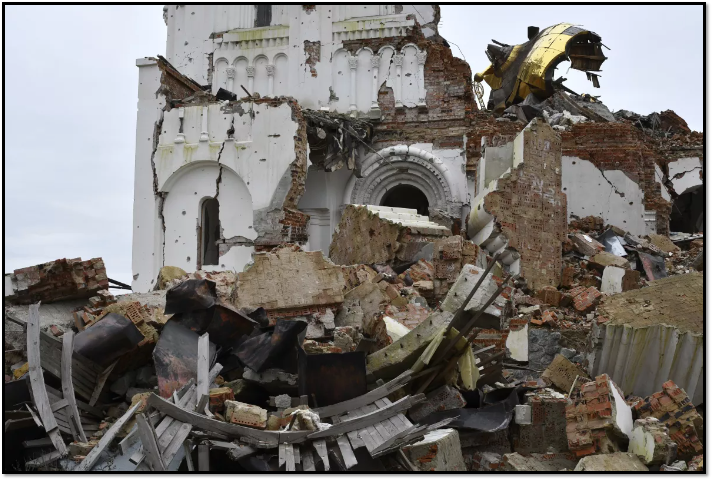 Not even churches, schools, and maternity hospitals have been safe from Russian military attacks – war crimes all under the four protocols of the Geneva Convention, of which Moscow is a signatory member. The obliteration of one, in particular, the Holy Dormition of Svyatogorska of the Cave Lavra, was especially heartbreaking to Larysa, a writer, who is originally from Luhansk.
Situated in the picturesque Holy Mountains along the left bank of the Seversky Donets River in Donetsk, the Lavra was established in 1526 and had survived Catherine the Great shuttering it, World War II, and the Soviets until Russian shelling partially destroyed the 496-year-old monastery. Larysa, hands clasped together, painfully noted the damage is "irreversible" as it was "carved into a chalk mountain."
Now, parts of the Lavra, what Larysa referred to as "one of the most important shrines of [the Ukrainian] Orthodox Church, lie in ruin, including the once white walls of St. George's Skete of the Lavra, tumbled and blackened by Russian airstrikes. For Larysa, however, the devastation of the monastery – and the injuries to civilians who were sheltering within its walls, is more than just a loss of Ukrainian national identity.
It is a loss of universal humanity. Like many Ukrainians, Larysa thinks not just in terms of her own generation, but what will be lost to the next. She is mindful of the "importance to preserve the cultural and historical heritage[s]" around the world so that future generations might "see with their own eyes" and "touch it with their own hands."
Christmas is nearing in Kyiv, yet candles that once lit traditional Ukrainian Advent wreaths and fir trees are now used to live, work, and attend school in the war-torn capital. City squares across Ukraine, once full of laughing children like Ivan and Daryna and filled with festive lights, decorations, carnival rides, ice skating rinks, and snow-covered Christmas trees , now lie dark and battle-scarred – including Central Square in Kharkiv, Freedom Square in Kherson, Sofia Square in Kyiv, and Teatral'na Square in Mariupol.
No one speaks of Christmas, only New Year's resolutions that Putin will lose. Kateryna, in a follow-up email exchange constantly interrupted by loss of electricity due to Russian missile strikes, noted Ivan keeps having a reoccurring dream. That the war is over. Then he wakes up. His psychologist tells her it is a common dream in Ukraine and that Ivan is not alone.
Ivan's dream, however, is, for now, turning into an even darker nightmare. On December 19th, St. Mykolai Day in Ukraine (St. Nicholas Day), his family overnight endured a 5-hour Russian assault from the sky as Ukrainian defense systems battled incoming Russian drones. One drone hit near their house interrupting electricity, mobile, and internet access as if, as Kateryna put it, Putin was leaving "bombs" instead of "presents under their pillows."
7,500 kilometers away in New York City's Carnegie Hall and Grand Central Station, a new Ukrainian children's choir, 100 years later, is again singing The Carol of the Bells in a goodwill tour hoping to inspire Americans to ensure Ivan's dream becomes a hard-fought reality. Notably, Shchedryk initially was a New Year's Song, its original lyrics longing for a bountiful new year. Kateryna, Nataliia, and Larysa can only hope.
Meanwhile, Daryna and Ivan continue to defiantly dance and fence by candlelight in the dark and the satellites high above them continue to silently – if not soulfully – record a dark carol of death of destruction in Kyiv and across Ukraine this Christmas season.
Copyright 2022. Mark C. Toth and Jonathan E. Sweet. All rights reserved.