Attempts by a pro-China group to spark a boycott of western competitors in the Rare Earths market through a social media disinformation campaign have been dealt a severe and much-welcome body blow.
National Security News can reveal that Twitter has quietly deleted thousands of bogus accounts which were spreading false narratives against Australian mining company, Lynas Rare Earths Ltd, Canada's Appia Rare Earths & Uranium Corp; and the American firm, USA Rare Earth.
The false flag operation was believed to be coordinated by the Dragonbridge group, a front for the People's Republic of China, which has been behind a series of so-called smear campaigns across numerous social media platforms since 2019.
Twitter acted after the US cyber firm Mandiant identified how thousands of fake social media accounts had been created between March and June this year, and immediately began posting incendiary narratives about environmental breaches at the various firms, before calling for boycotts.
A key indicator of inauthenticity and coordination, according to Mandiant, was how the English-language Twitter name handles were followed by seemingly random numeric strings.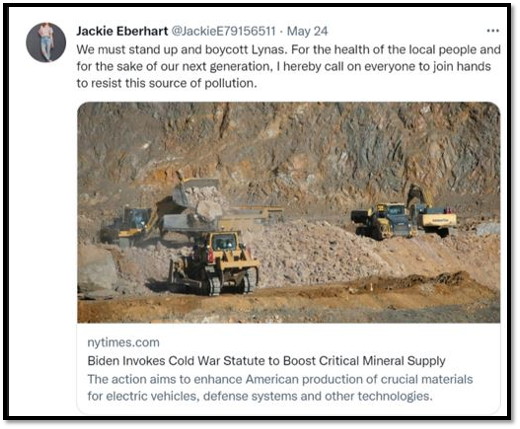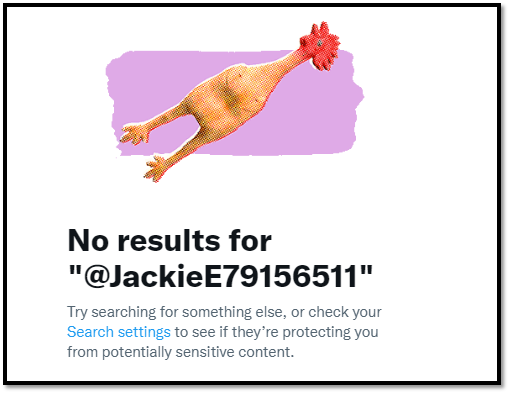 The specific targeting of Lynas, Appia and USA Rare Earth is no mere coincidence, since it is these companies which are among the few that threaten China's dominance of supply chains for the precious resource.
Last night Mandiant exclusively confirmed to NSN that it had worked with Twitter to identify the accounts responsible, prompting the mass deletion.
"Mandiant reached out to social media platforms regarding this activity and they have taken action. Our assessment is that the accounts we identified are part of a coordinated and inauthentic network promoting content in support of PRC interests."
"We have examined various characteristics of the accounts and their activity to arrive at the assessment that the accounts are misrepresenting their true identities and origins. For example, accounts used profile photos appropriated from various online sources, including stock photography and photographs of other real (unrelated) individuals. Most of the Twitter accounts were created in clusters between March and June 2022, and many of the accounts' usernames follow a similar naming pattern, both of which indicate possible batch creation of the accounts, a tactic we have previously observed to be used by this campaign."
Mandiant added: "Aside from content pertaining to the rare earths industry, these accounts have conducted additional coordinated activity, including the promotion of other pro-PRC content. This includes the same content as that promoted by other DRAGONBRIDGE accounts we have identified to be part of this campaign.
"For example, some accounts promoted messaging antagonistic toward critics of the Chinese government, such as the Chinese businessman Guo Wengui, former White House Chief Strategist Steve Bannon, and Chinese virologist Yan Limeng. Accounts also promoted a report we judged to be falsely attributed to the Milk Tea Alliance, a pro-democracy network consisting primarily of netizens in Asia, which put forth various theories on the origin of COVID-19, including that it originated at U.S. Ft. Detrick."
A potential reason for the social media onslaught is the US 2022 Defense Production Act (DPA) Title III. The act has been signed by US President Biden to encourage the domestic production of rare earths and other materials, thereby lessening reliance on exports from other countries, including China.
The companies targeted by Dragonbridge are also large enough that they could potentially threaten China's dominant position in the future.
"An economic decoupling with China will only encourage more victimization of the private sector by Chinese actors," commented John Hultquist, VP of Mandiant Intelligence. "Unfortunately, businesses will be on the front lines of a fight that may not be fair."
Meantime, one of the organisers of a protest group identified as being infiltrated by Dragonbridge turned on Mandiant, claiming its report was "full of holes."
In a series of online rants on the Stop Lynas! NO to Lynas Exporting Creating Another Toxic Legacy,
Malaysian Jade Lee, who now lives in Melbourne, told the group's 1,200 followers that the fact that messages were written in Chinese did not mean they were written from, or linked to China.