Pictures demolish defence claim
THE EXTRAORDINARY saga of a US couple suspected of spying for the Russian KGB has taken a fresh twist as a National Security News investigation uncovered high school pictures of the woman who has been clinging onto the stolen identity of a deceased baby.
Gwynn Morrison is in federal custody in Honolulu after she and her defence contractor husband Walter Primrose were arrested for fraudulently cloaking themselves in the identities of two deceased Texan infants for the last three decades.
The suspected links to Russia are based on raids which uncovered photographs of the pair dressed in KGB uniforms, along with an invisible ink kit, documents in coded language, and maps showing military bases.
However, when the pair appeared via video link before a U.S District in Honolulu, Morrison not only pled not guilty to the charges, but maintained that she was not Gwynn Morrison. She claims she is actually Julie Lyn Montague, who prosecutors said died in 1968, when she was two weeks old, and later had her identity stolen.
That defence now appears to have been demolished by our investigation, which shows Gwynn Morrison in her senior year at Colhoun High School in Port Lavaca, Texas, in 1973 – 14 years before the authorities say she fraudulently applied for birth certificate for Julie Lyn Montague so she could be issued with a Texas identification card in the late infant's name.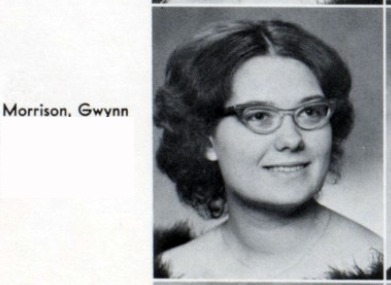 Credit: National Security News/Colhoun High School
The graduation picture of the bespectacled smiling alleged spy, shortly after her 18th birthday, is quite clearly a youthful version of the 67-year-old Ms Morrison who was arrested along with her husband during a July 22 raid on their home in Kapolei.
Another snap from the school's 1973 yearbook show Ms Morrison wearing a high school jacket with the school's initials on her chest taking a break from rehearsals in its thespian club. Once again it is quite clearly the woman in custody who has been claiming to be Julie Lyn Montague.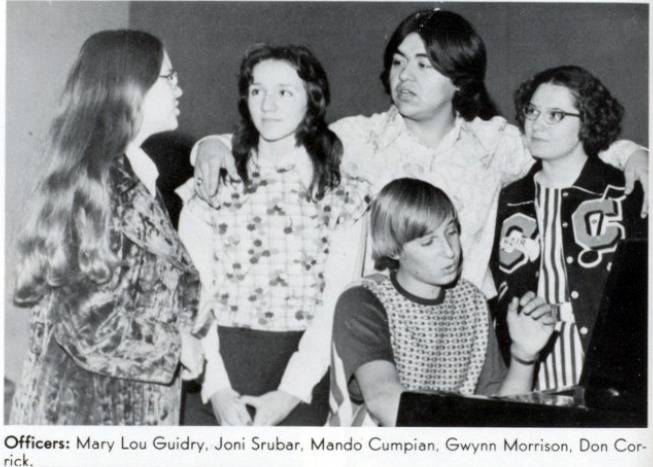 Credit: National Security News/Colhoun High School
Morrison is also pictured as a member of the school's Colour Guard, a group of four cadets responsible for guarding a regimental flag or colours; as well as the school choir; and band.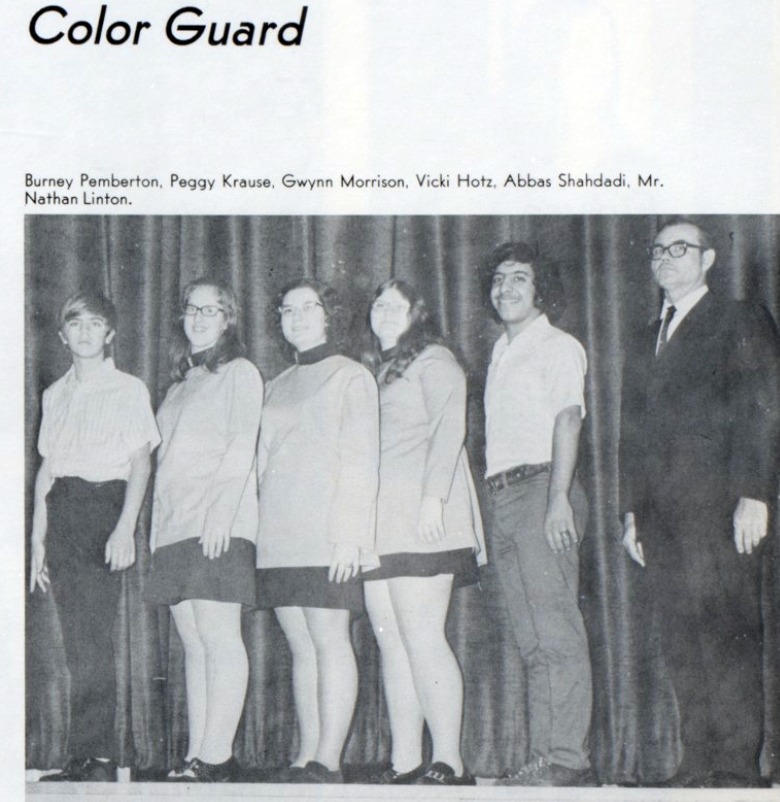 Credit: National Security News/Colhoun High School

Credit: National Security News/Colhoun High School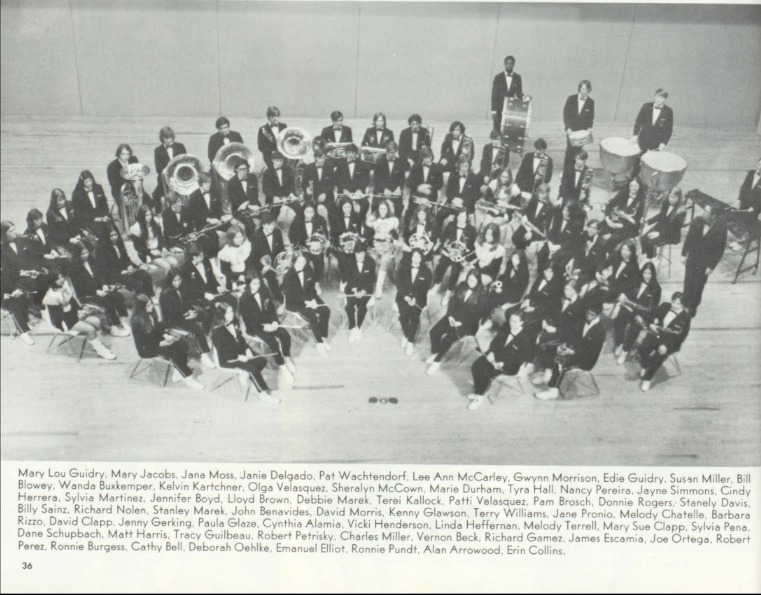 Credit: National Security News/Colhoun High School
The 1973 Coloun High School year-book also has photographs of Walter Primrose, although he never appears alongside Morrison.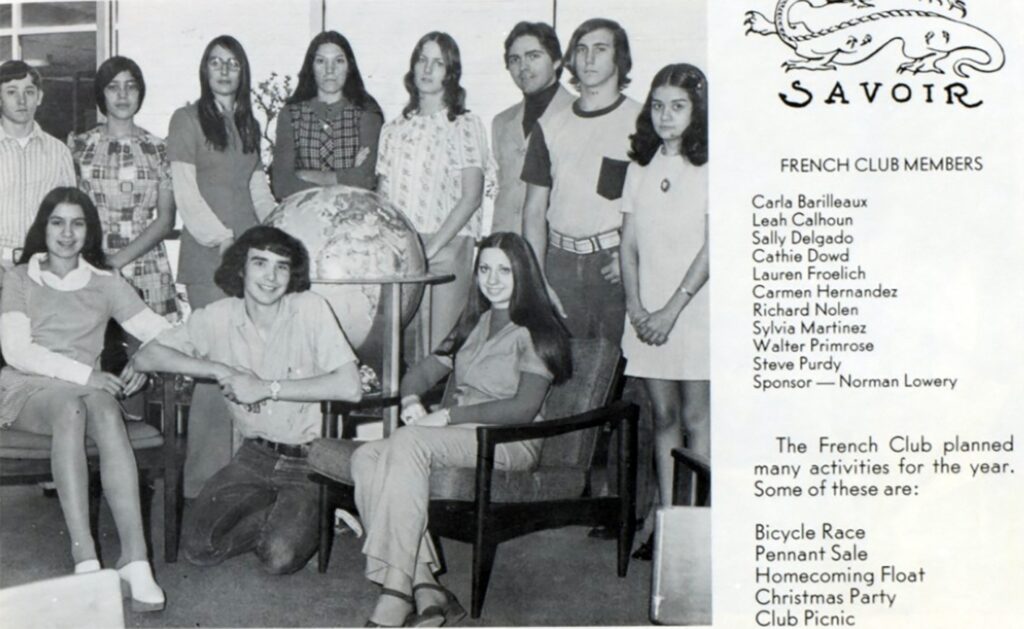 Credit: National Security News/Colhoun High School
None of the pictures show a Julie Lyn Montague, whose father John told reporters of his shock last week, while branding Morrison "despicable."
John Montague, now 91, said: 'When I heard about it all it was a shock to me. It was sad too that someone would use a little deceased baby's name like that, after all these years.
'My wife died in 2003, but she would have been upset about this whole thing too. My whole family is just in shock. I haven't heard anything from the police or FBI, the first I heard about it was a reported asking me about my daughter.
'Julie Lyn only lived for two weeks. It brings back really sad memories, it was hard on us when we lost her, and it's been 54 years.'
Primrose stands accused of stealing the identity of Bobby Edward Fort, who passed away in January 1968. He assumed the identity of the late tot in 1987, and he and Morrison married under their assumed names a year later.
The pair were detained without bail during a court appearance by video link on Thursday and face up to 17 years if convicted.
One of the many areas of investigation now being probed is how the couple built up a multi-million-dollar property empire despite Primrose retiring from the U.S. coast guard six years ago, before subsequently applying to be registered as a defence contractor.
Inquiries by National Security News revealed that in addition to owning a 3,606 sq foot home valued at more than USD $900,000, the couple also own a property of almost identical size next door. This has been rented out to U.S. military personnel. They are also linked to a string of properties in Texas, including commercial premises.
Primrose acquired the three bedroom house where the authorities found the KGB pictures and invisible ink kit in February 2009, paying more than £535,000 dollars, with help from a USD $408,000 loan from Central Pac Homes to the fake identity if Bobby E. Fort. All property taxes are up to dates and there are no liens recorded against it.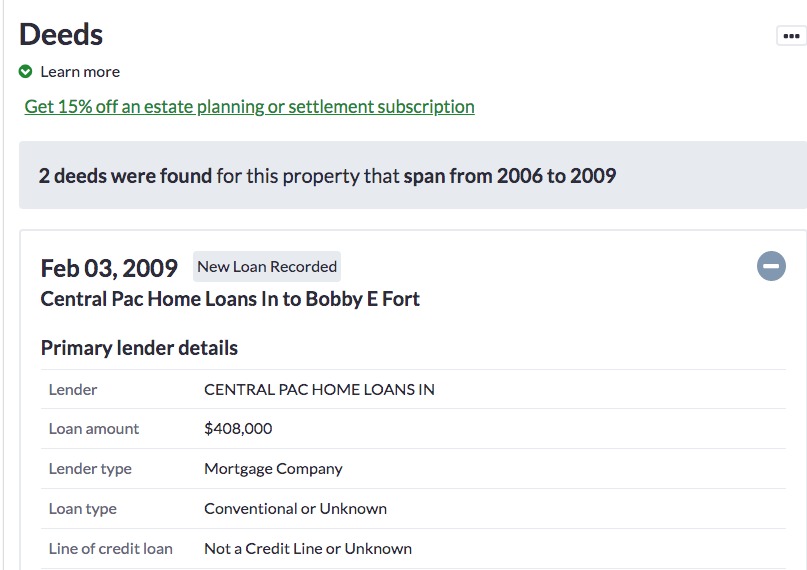 Credit: National Security News
The adjoining property is only a two-bedroom house but has a current market value of USD $817,000. Records show the pair acquiring it in 2002 under the names Bobby and Julie E. Fort under a government-backed scheme for service veterans, in which they were loaned USD $193,800. Primrose, again using stolen identity of Bobby E. Fort the borrowed USD $291,000 against the house in March 2006, and a further USD $30,000 in October of the following year. Julie L Montague then took our a USD $30,000 mortgage loan with Wells Fargo Bank in April 2013.
Below: The two adjoining Honolulu homes owned by Primrose and Morrison – the one on the left is rented out to U.S. military personnel.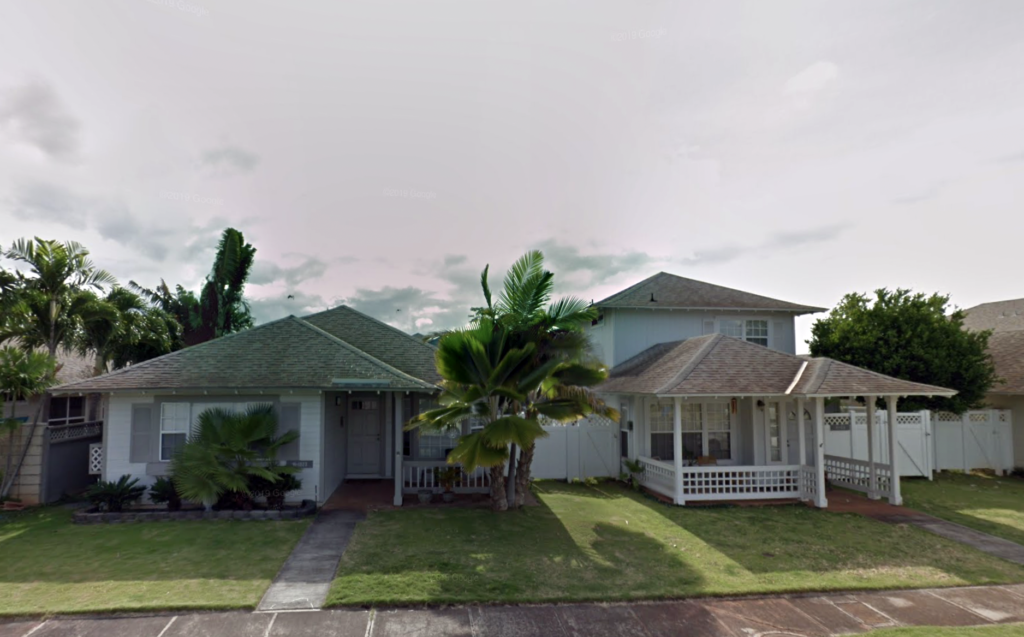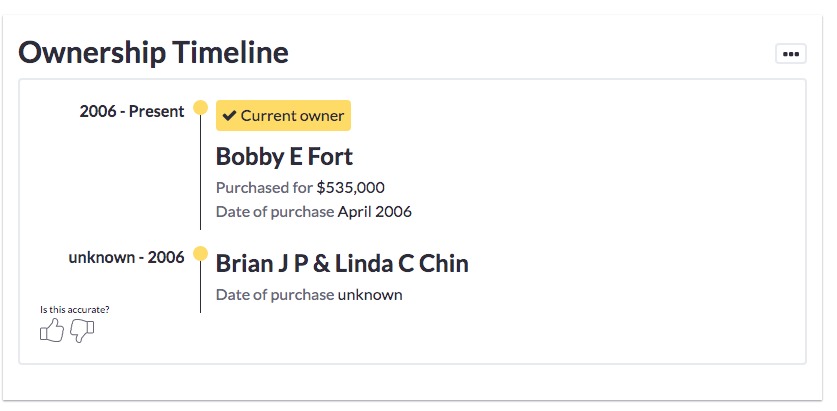 Credit: National Security News
Primrose and Morrison are next due in court on September 26.
---