Russia Using Rape As An Instrument of War As Estimated 75,000 Victims Seek Abortions
Thousands of Ukrainian women raped and impregnated by Russian soldiers are being forced to seek abortions across Europe as the full scale of sexual violence perpetrated by the Kremlin begins to emerge.
Campaigners have accused President Vladimir Putin of using rape and torture to spread terror and fear amongst the Ukrainian population – an act which amounts to a war crime.
Some estimates suggest that up to around 50 per cent of Ukrainian women living in areas occupied by Russian forces have been raped.
The exact number of Ukrainian rape victims is unknown but estimates suggest that the figure could be as many as 75,000.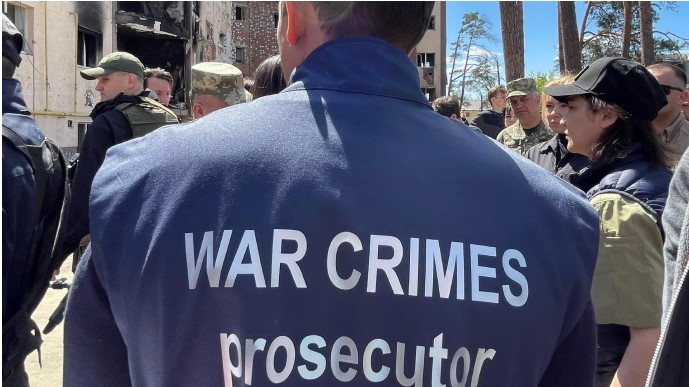 The deeply traumatised women had hoped to go to Poland for abortions, where around two million Ukrainian refugees are currently living.
But the tightening of abortion rules in the country now means that victims are reportedly having to travel to Germany, Austria, Estonia and the Czech and Slovak Republics to have their pregnancies terminated.
France has become the first major western country to publicly back the creation of a special tribunal to try senior Russian officials – potentially including Vladimir Putin – for the crime of aggression in Ukraine.
The French foreign ministry said that it was working with its European partners on the proposal. The statement came after the European Union and the president of the European Commission, Ursula von der Leyen, lent support for the tribunal in a speech on the bloc's plans for Ukraine.
The defendants at such a tribunal would be those with decision-making power involved in committing the crime of aggression: meaning the transgression of Ukraine's borders by the Russian military. This would very probably mean just a handful of figures, including Putin, as well as others such as the foreign minister, Sergei Lavrov, and the defence minister, Sergei Shoigu.
If they were convicted, even in absentia, the sentence would set in stone current relations with Russia by labelling Putin and his team as international criminals and make sitting down at the negotiating table nearly impossible.
France's announcement is a strong indicator that the west is becoming disillusioned with the prospect of negotiations with Russia.
The EU wants a specialised court because Russia has not signed the international criminal court (ICC) treaty, leaving the court in The Hague without jurisdiction over "crimes of aggression" committed by the Russian government. The ICC can judge specific war crimes and crimes against humanity in Ukraine, although Putin and his top ministers retain immunity from prosecution while in office.
Von der Leyen recently said that any tribunal would require UN backing. She proposed setting up an independent international tribunal or a specialised court within a national justice system. Ukraine has said that the number of states supporting such a tribunal is key to enforcing any sentencing.
There are numerous harrowing reports of Ukrainian women have been raped and tortured by Russian soldiers. Victims include girls as young as four and women in their 80s. Men and boys have also been sexually assaulted, with at least one Ukrainian male being castrated by Russian soldiers.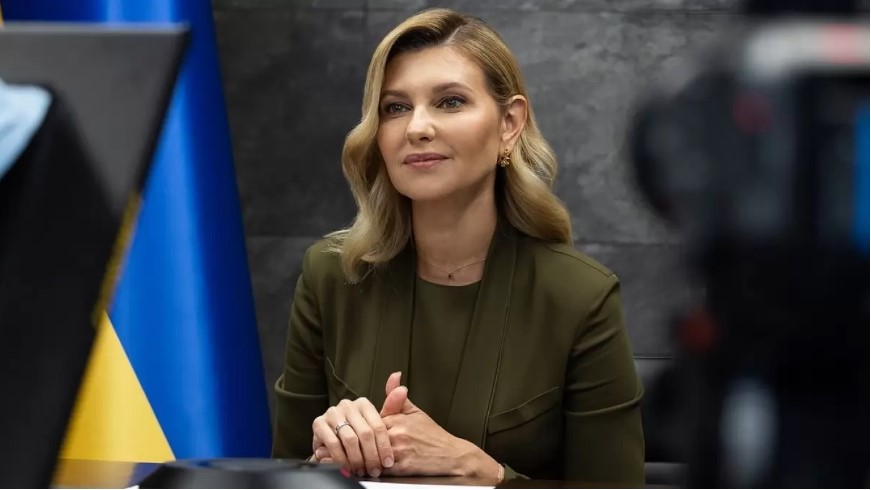 The disclosures come after Olena Zelenska, the First Lady of Ukraine, accused President Vladimir Putin of war crimes and urged the British government to back support for a "special tribunal" which would see Russia facing a crime of aggression against Ukraine.
Speaking in her native Ukrainian, Zelenska told MPs: "We have documented thousands of crimes including sexual violence. The youngest girl who was raped by the Russian occupiers was four years old. The oldest survivor was 85."
Separately, at an international conference to tackle sexual violence during conflicts, Zelenska said, "Sexual violence is the cruellest, most animalistic way to prove mastery over someone. And for victims of this kind of violence, it is difficult to testify in wartime because nobody feels safe."
Zelenska claimed that rape has become an "instrument" that is being used systematically by Russian soldiers in the ongoing war between the two nations.
"This is another instrument that they [Russian forces] are using as their weaponry. This is another weapon in their arsenal in this war and conflict. That's why they're using this systematically and openly," she said, adding, "We see that the Russian servicemen are very open about this; they talk about it over the phone with their relatives, from phone conversations we've managed to capture.
"In fact, the wives of Russian servicemen encourage this, they say, 'Go on, rape those Ukrainian women, just don't share this with me, just don't tell me'."
Sexual violence experts believe rapes and torture by Russian troops was both planned and premeditated rather than taking place on an ad hoc basis.
International criminal lawyer, Dr Ingrid Elliott, one of the UK's Preventing Sexual Violence in Conflict experts, said that the Russians have two methods of sexual violence – the first of which is staged during an attack on a village.
"People are dragged out to the streets and paraded, men and women," Dr Elliott said. "There are circumstances where the man would be killed and the woman would face sexual violence afterwards. Sometimes the women are rounded up, and held in basements, where repeated sexual violence is inflicted upon them, for days or even weeks."
The second pattern of abuse happens in detention centres in occupied territories. While it is hard to document this abuse, people who have fled or been liberated have come forward with information.
"What we see then is sexual torture against men," Dr Elliott said. "This can take the form of genital electrocution, castration or sodomy."
In October, a UN Commission documented what it described as "patterns" of rape and sexual violence inflicted on Ukrainians throughout the war.
"Victims range from four to over 80 years old," it said, detailing a series of appalling accusations in October's report.
One Russian soldier forced a four-year-old girl to perform oral sex on him in the presence of her parents, according to the report. The 22-year-old mother was raped, her husband sexually violated, and the pair were also forced to have sexual intercourse in the presence of the armed forces.
An 83-year-old woman described how, while her village was occupied by Vladimir Putin's forces, she was raped by a Russian serviceman in front of her physically disabled husband.
One intelligence source told National Security News that he believed the UK should offer to help Ukraine create a special war crimes task force to track down and arrest Russian soldiers and intelligence officers behind the "orchestrated sexual violence campaign".
The source said that MI6 and British special forces had launched a Nato-sanctioned operation against suspected Serbian war criminals in the later 1990s.
Then the special forces took part in Operation Tango, which involved simultaneous arrests of suspected war criminals indicted by the International Criminal Tribunal for Yugoslavia, the former federated country.

The source said, "The British SAS hunted down and captured war criminals after the Balkan War. Ukraine will want to prosecute Russian war criminals as well. This is something that might take years – such as when Israel went after Nazi war criminals. The systematic and orchestrated rape of Ukrainian women on such an appallingly large scale is something which could only be done with the approval of the Kremlin."